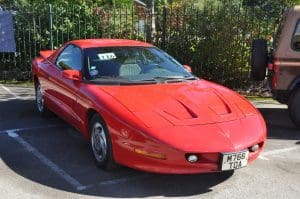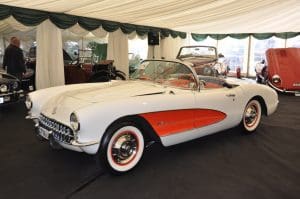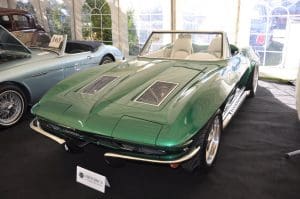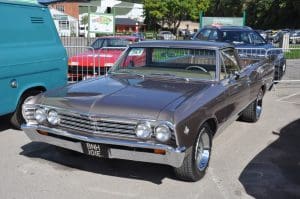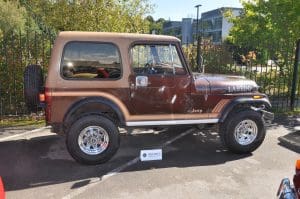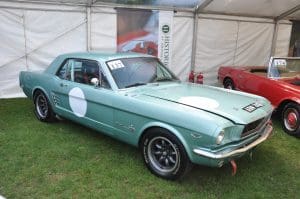 With over thirty classic car auctions under its belt and the continuing support from the Brooklands Auto Museum, near Weybridge, Surrey, Historics at Brooklands has established itself as the go-to auction house for a wide range of classic vehicles. Their September sale was a typical affair, consisting of over 160 consignments, 33 of which were guaranteed to sell, as they were offered without Reserve. From high-end Astons and Maseratis to humble Minis and a pre-war Austin Chummy, there was something for all tastes and budgets.
The weather was kind, the bidding enthusiastic and at the end of the day, 116 lots, some 72%, found new owners, achieving a gross turnover of over £3M. No doubt post-auction deals secured some additional sales as well. As per usual, there were a few American cars alongside the diverse British classics and European exotica. Four Chevrolets were consigned, a Ford Mustang, a mid-eighties Jeep and a Nineties Pontiac Firebird, with no Reserve.
Of these, only two failed to sell. The 1979 Camaro, was a recently imported, but otherwise rather nondescript, dark blue T-Top coupe with a 5 litre V8 and an estimate of £9K to £11K remained unsold. Similarly, a purposeful 1985 Jeep CJ7 Laredo was unable to meet its £10K to £12K estimate, so it too went home. In contrast, an attractive 1957 Corvette C1 in white with red side covings and a stunning red leather interior, was enthusiastically received, achieving a creditable £50,000.00. A rare fuel injected example, complete with factory hardtop, it was an older restoration imported from Las Vegas in 2007 and subsequently cosseted in a private collection.
A 1963 Corvette Stingray Roadster extensively customised in the States, with stunning electric green paint, luxurious leather interior and a 480hp, 383 cid small block V8, sold for a respectable £56K, far less than its claimed $156K makeover! A recently restored and imported 1967 El Camino attracted much attention on viewing day. Not surprisingly, it sold the following day for £14,280.00, a reasonable sum given its excellent paint and comfortable original interior.
The 1966 Mustang coupe had been extensively, and no doubt expensively, upgraded to dual-purpose road/track use, complete with new suspension, high performance V8 and roll cage. Its hammer price of £26,320.00 reflected this. Lastly, the tidy "No Reserve" 1995 Fire Red V6 Manual Firebird sold for £2,016.00, a bargain!