This 62-year-old Lincoln is a survivor, but it's still working for a living − it's just started a new life as part of an unusual wedding fleet…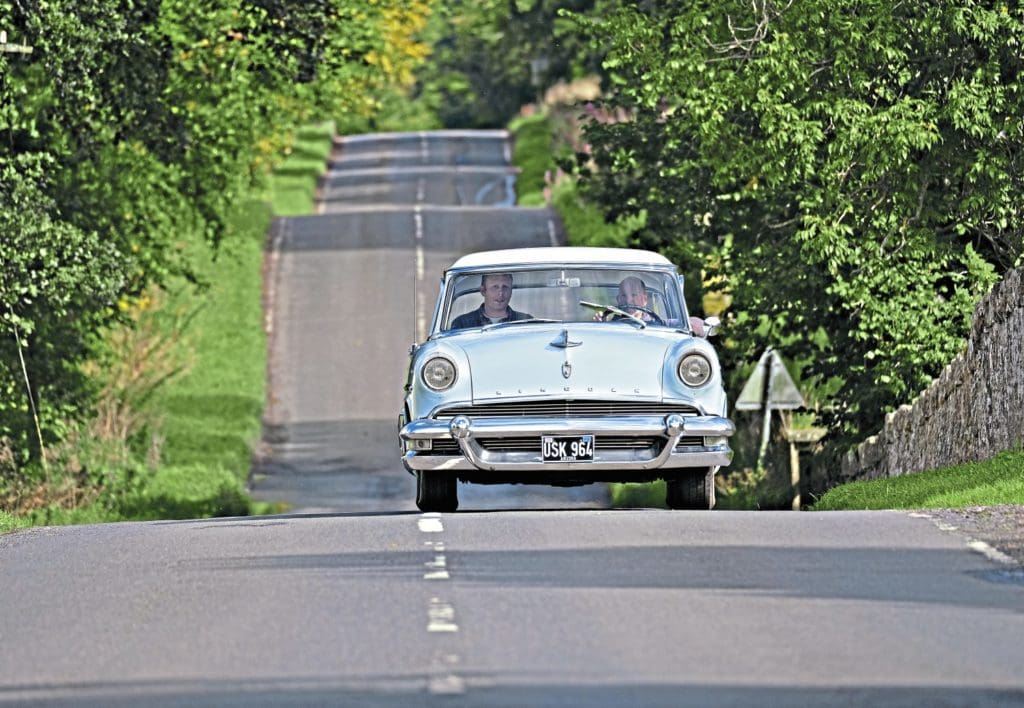 But those rare souls who bought a car and made it last are the ones we should be thanking nowadays. Everyone loves 'survivor' cars and their importance is only going to climb as the years go by, especially those powder-puff examples with tiny mileages and a history of dry-stored hibernation. If we're still allowed to drive petrol-powered cars in 2055, imagine the time-capsule aura around a 100-year-old 1955 classic still with its original paint, engine and interior.
A restored car can never compete; even if the trim fabric is the correct colour and grain, it will be a remanufactured, 21st century product and not quite identical in look, feel or even smell. The same goes for every other aspect of the car from the texture of the paint to the compliance of the suspension bushes.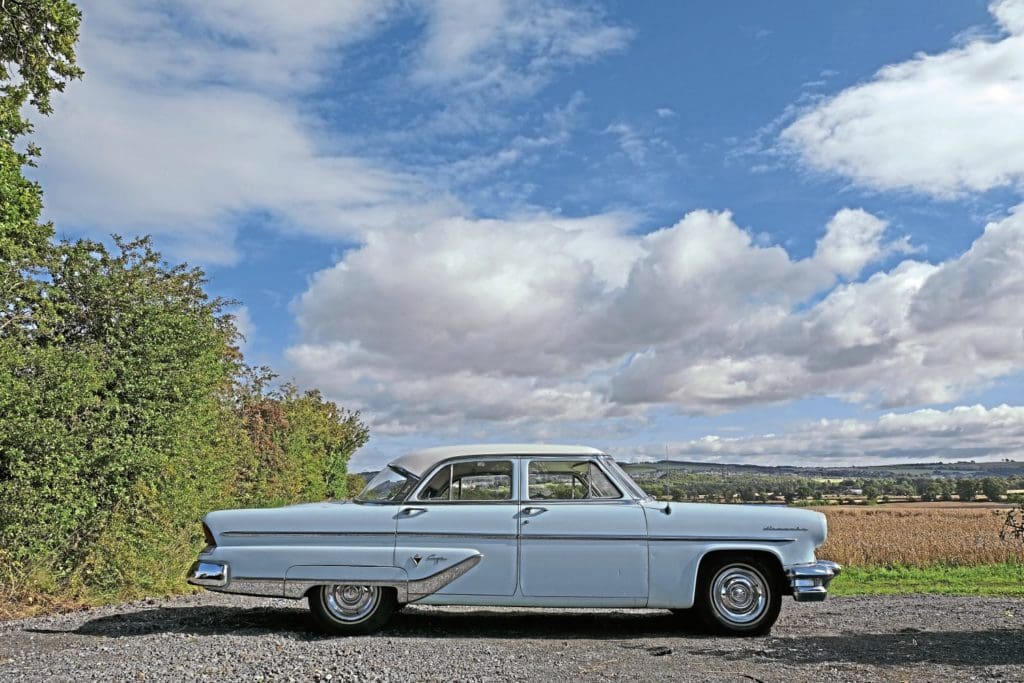 But what about those that haven't been mothballed, those that just continued in gentle use over decades of servicing and minor repair? They might have had a lick of paint here or a mechanical repair there, but nothing like a full restoration. And they survive, all the way into 2017, with no expectation of winning a concours cup and no need of a body-off rebuild either. For a combination of usability and period appeal, maybe these are the ones we should seek out most keenly.
That seemed to be the way John Wyatt was thinking when he bought this Lincoln Capri. John runs a hire fleet in East Lothian called Edinburgh Classic Wedding Cars, but as a car nut first and foremost, his choice of vehicle is more individual than the predictable snow-white Rolls. "I thought long and hard about buying the Lincoln, and I'm usually pretty decisive," he says. "I even created a little informal poll on Facebook to see who would regard it as an attractive thing to hire, and the response was really positive. So I bought it."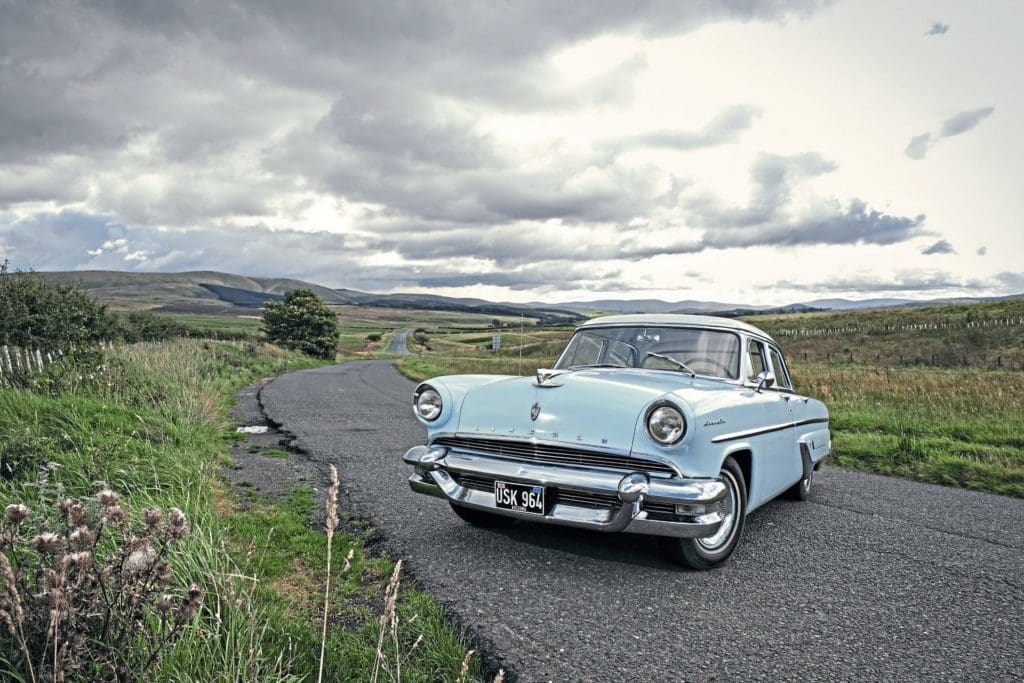 John has owned more classics than most of us can manage, but this is his first taste of American cars. It's fair to say he was favourably impressed. "It does drive incredibly well for something that's more than 60 years old. If you think what we were turning out in the mid-Fifties, say a Wolseley 6/90 or a big Humber, they were pretty ponderous things. The Lincoln has probably double the power, better brakes and a nicer ride."
The arrival of the overhead-valve V8 in the American auto industry really broadened the gap between them and us. From 1949, when Oldsmobile first offered one, it took the rest of the well-known marques barely five years to catch up. Lincoln offered one in 1952, Mercury and Ford had to wait until 1954, but by the second half of the 1950s it was clear that all this extra power was allowing the wilder excesses of the styling department to come to life. The contrast with humble Brit-mobiles increased year on year.
The 1955 Capri was the heaviest Lincoln since the arrival of the OHV V8, but with power climbing much faster than poundage, it hardly mattered. The 1955 engine displaced 341cu in (5588cc) and was rated at 225bhp. Behind the lump is Lincoln's own Turbo-Drive transmission, a conventional three-speed, torque-converter automatic with an aluminium case. It provides kick down to low gear up to 20mph and from high to intermediate up to 76mph. Imagine that − you're in the Lincoln, pulling out to overtake some dawdling Fifties commercial traffic on a single-lane road. All you have to do is floor the accelerator to command an instant gear change and the release of upwards of 200bhp. Not an experience offered to Wolseley 6/90 owners…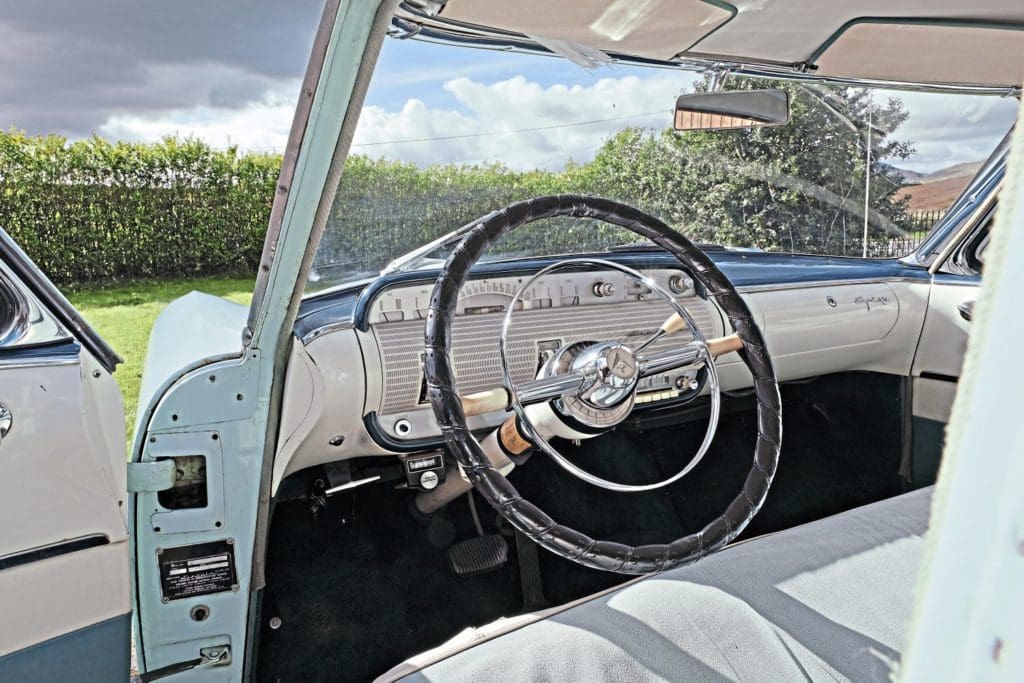 Nowadays, the power beneath both pedals (the brakes are servo-boosted) means the Lincoln mixes with modern traffic effortlessly, though you need to think ahead when it comes to corners. It's not the road holding that would worry you, but while we're out in the car, we find ourselves thinking how the bride's mother might react to the wallowing body roll you can create if you arrive too fast at a bend.
If this sounds like the same old clichéd criticism of ocean-going road manners that's often directed at Fifties American classics, the same would hold true for a Seventies Rolls-Royce Silver Shadow − a long-time favourite of the hire trade. Chauffeuring is a skill, in any car. You plan ahead to avoid having to use heavy inputs on any of the controls: gas, brake or steering. A car of the quality of this Lincoln will take care of the bumps while offering nothing more than a distant rumble from the engine, so it's your job to keep everything else smooth.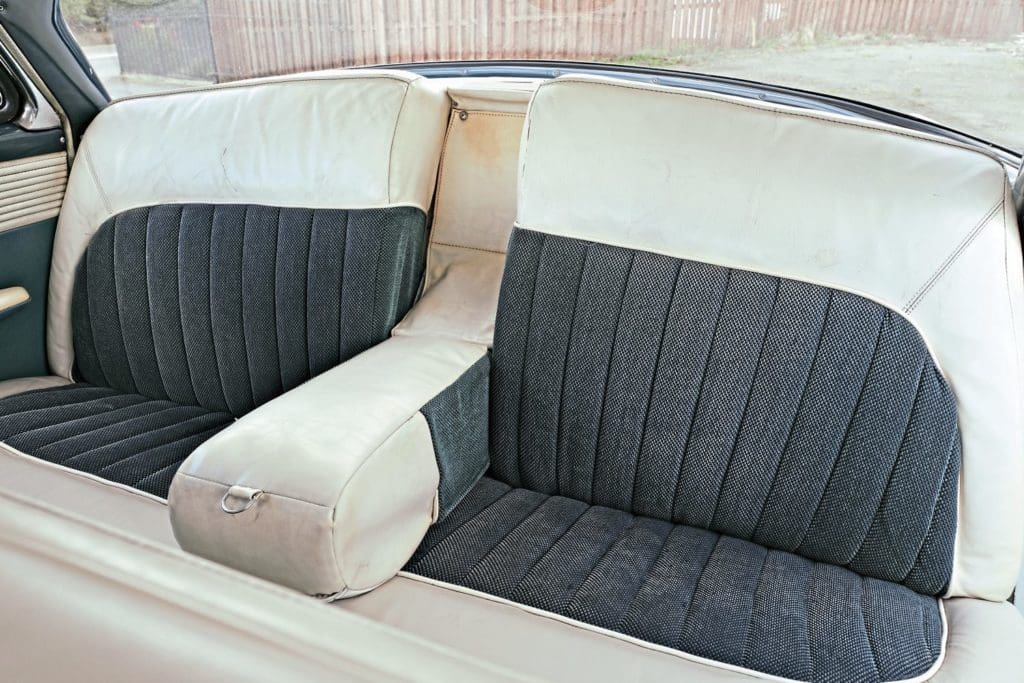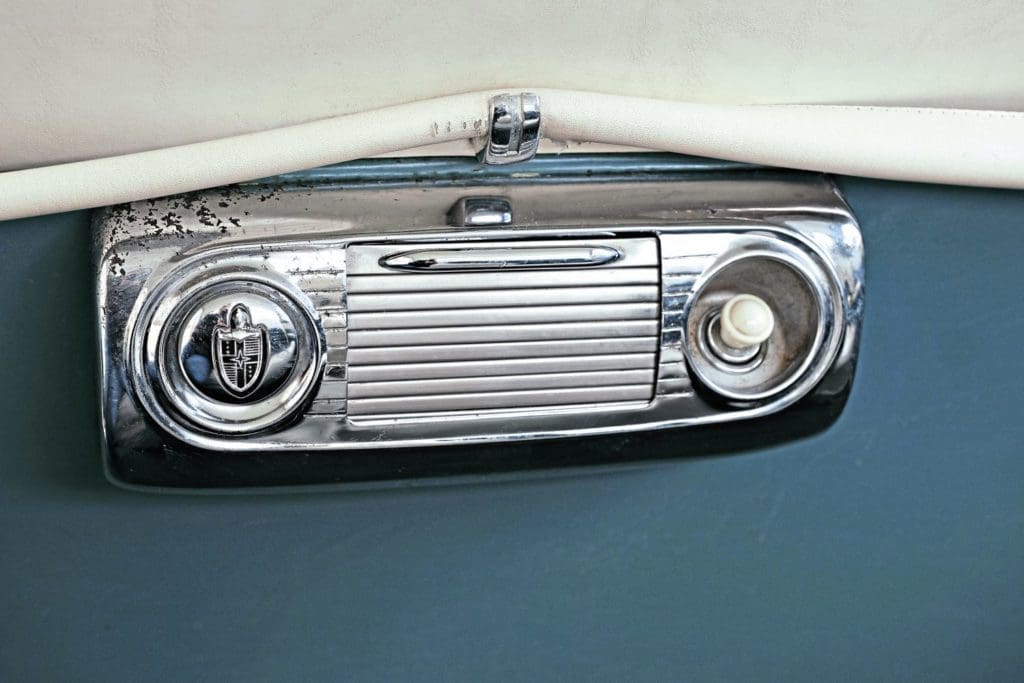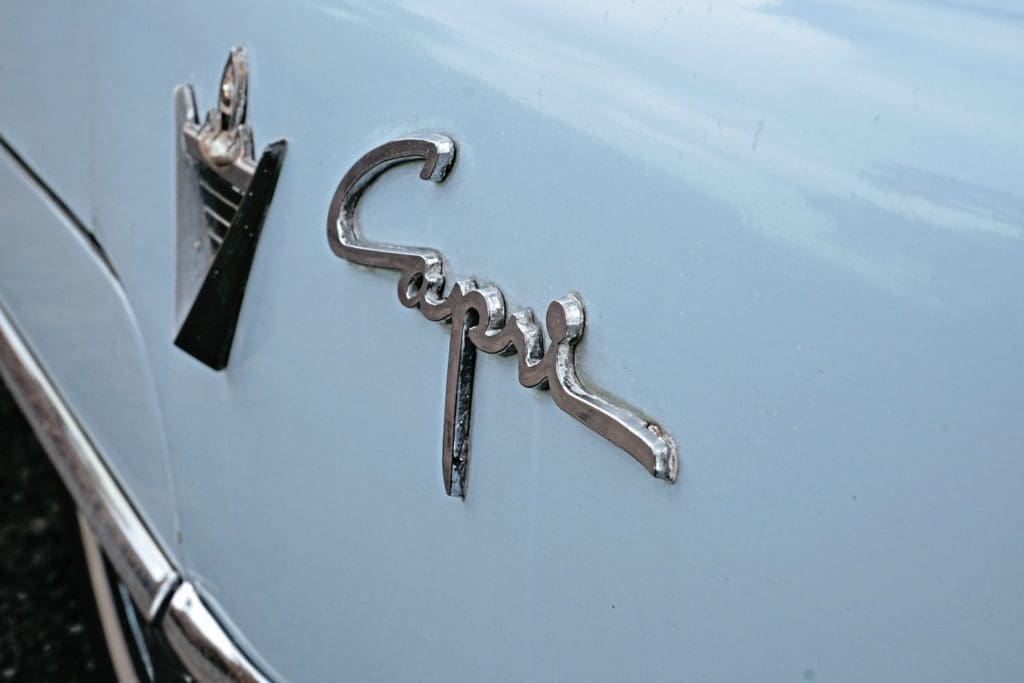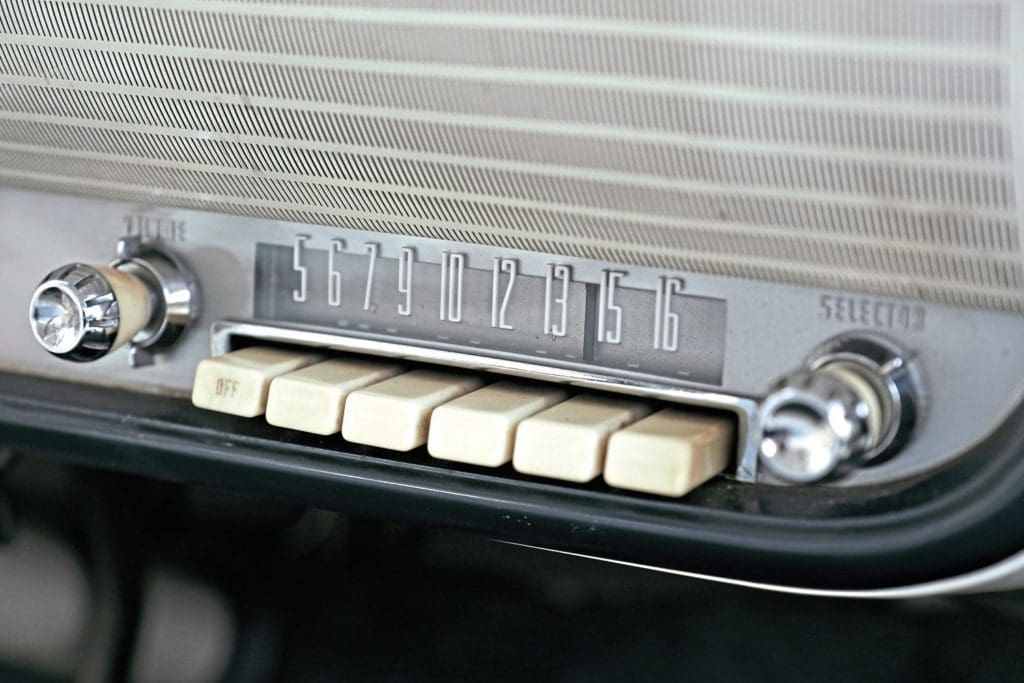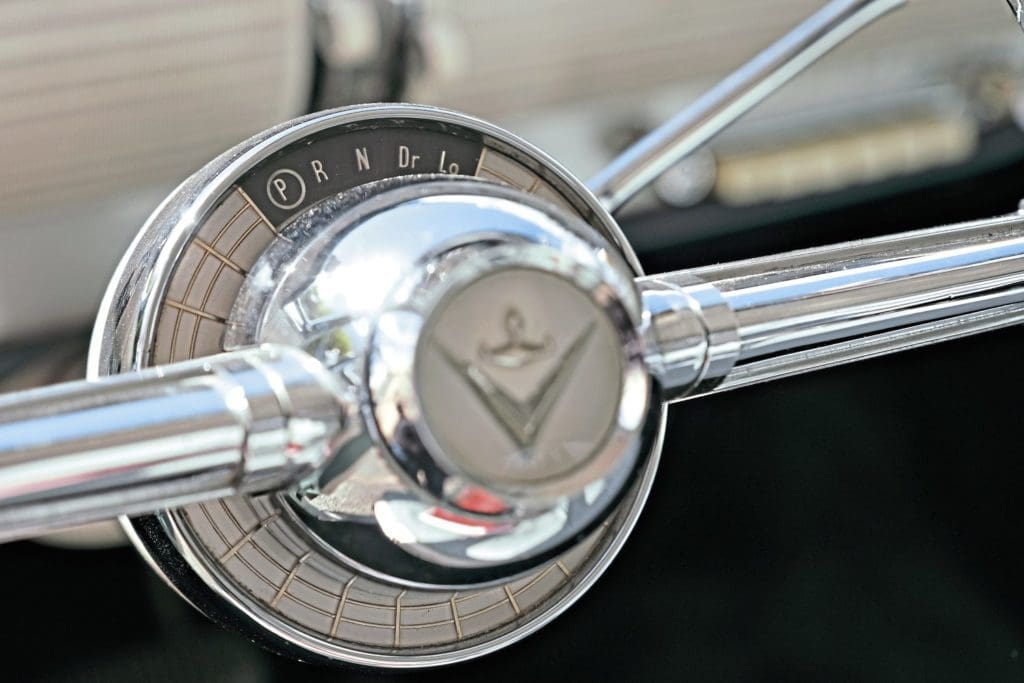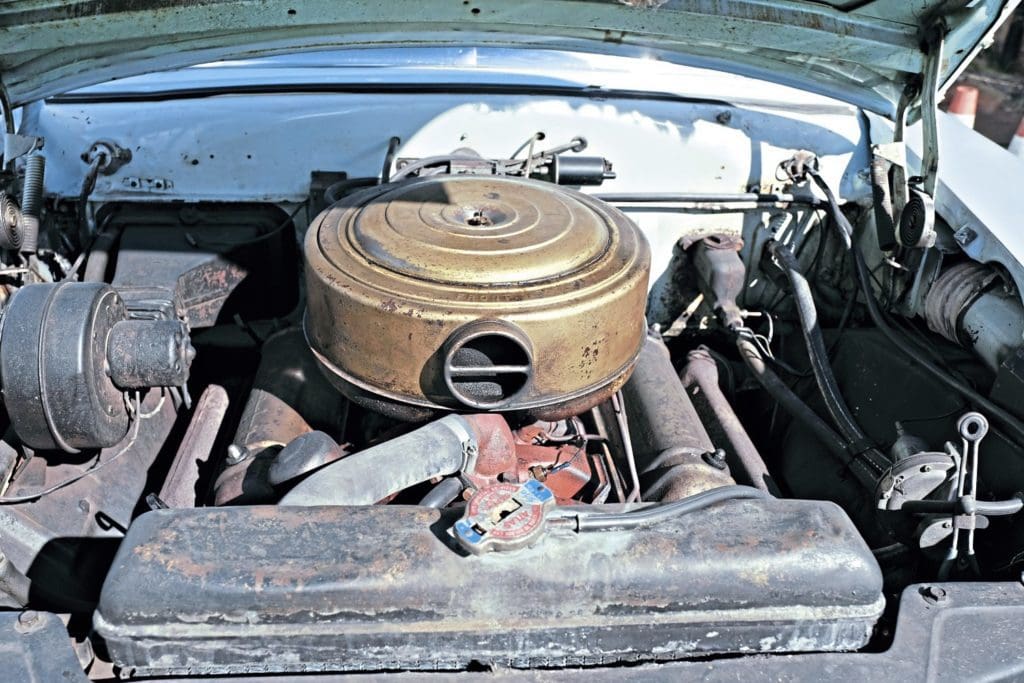 At first, you wonder if the steering is going to make this a challenge. According to Lincoln's records, 93% of 1955 Lincolns had power steering, but this is one of the 7% that didn't. That means drivers tend to break into a sweat after a bit of car-park manoeuvring, though it does lighten considerably once up to speed. Another odd choice on this car is the power-assisted front seat…not so weird in itself, but the windows have manual winders. Did the first owner really expect to be moving the seat more often than the windows?
We'd love to have asked, but we're not certain of his or her identity. This car came to the UK in 1990, landing at Felixstowe on October 6, on board a container vessel called the Ever Greet. It moved in its container to a bonding warehouse in Abingdon, Oxfordshire, from where it was collected by the man who imported it, one John Heather. He in turn sold it to a gentleman in Haslemere, Surrey, who kept it until his death just a couple of years ago, raising the mileage from the 70,000 it had at import to a modest 76,000 or 77,000. The car changed hands again to an owner in Manchester, who sold it to John Wyatt in the summer of 2017.