Louise and Ed Bennett own this fantastic 1963 Chevrolet C20 pick-up with a rare Alaskan telescopic camper body – now that would definitely make us want to carry on camping!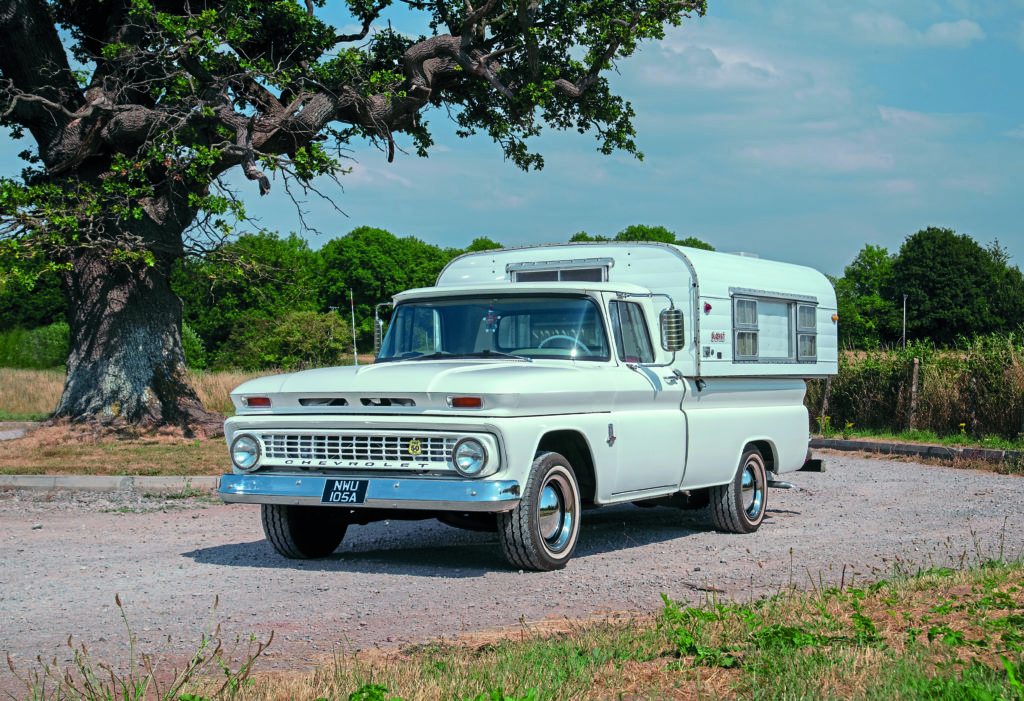 Husband and wife Ed and Louise Bennett share a strong love of old American cars. They've built up a sizeable collection, including a 1968 Mustang that Louise has owned since 1996 and is currently under restoration, a 1956 Cadillac Sedan deVille and a large number of mid-Fifties Pontiacs, one of which Louise drives virtually every day. "We just love older cars," explains Louise, "and fortunately tend to share similar tastes. That was the case with this camper; it was love at first sight."
The truck was spotted at the Portland Swapmeet in Oregon in 2015. "The seller had a sign on the camper saying to come inside and look around it," remembers Louise. "He was asking $8750 for both parts, or he would sell the camper and truck separately. A friend who was with us said: 'If you don't buy it, I will,' but by then we were already agreeing a deal for a little under the asking price. It was just so different and in such very original condition. We love the vintage scene of cars and the whole lifestyle, and could immediately imagine sitting in the back of this at shows in the UK. Which is exactly what we've been doing ever since."
What the pair had purchased was a 1963 Chevrolet C20 pick-up. "It's the three-quarter ton version with the 8ft-long bed," says Ed. "Apparently the seller had a number of offers after we'd paid the deposit for a lot more than our purchase price, but he was honest and kept to the deal he'd made with us. We understand the original owner of the truck had died so a family friend was selling it on behalf of his son. They'd owned the Chevy from brand-new and it's been resprayed once in the original colour, but is otherwise original. We've been told apparently it's unusual to have a key lock in both the driver's and passenger's doors."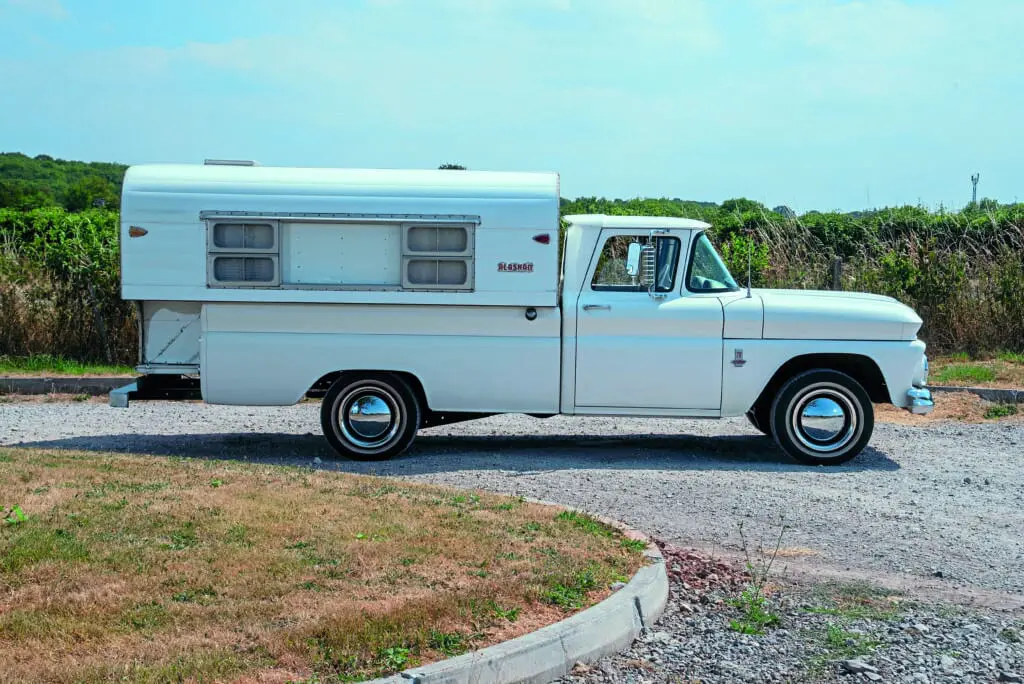 "It has landing legs," adds Louise, "which you can stand the camper on to and then drive the truck out from underneath. We did that once, just to check the condition of the bed, and it's perfect underneath; there's not a mark on the original wood. So obviously it was never used as a truck, just a camper." The camper body itself is an Alaskan brand and dates from 1958; it was evidently retrofitted to this pick-up in 1963.
"It's a clever design where the roof is carried low for driving," continues Ed. "Then when you arrive you use the hand jack mounted in one corner to pump up all four corners on what are effectively four bottle jacks. It takes about 30 seconds and lifts the top half upward to provide a 6ft 4in-high ceiling." Lowering the roof is achieved with the turn of a valve to release the pressure.
All mod cons
Louise shows me an Alaskan brochure with the catchy slogan 'Up for Living, Down for Travel' that states the hydraulic mechanism can even be operated by a small child, presumably while Dad and Mom were off wrestling wildcats and bears. These campers came equipped with a three-ring gas cooker, 75lb icebox, sink and full-size beds. The body is plywood with a lacquer finish and insulated with fibreglass. A 1050lb 8ft version was available, but this is the 1250lb 10ft King Size version. "We looked into the history and Alaskan is still going," says Louise. "Apparently it was originally a husband-and-wife team where the husband built the bodies while his wife did the camper upholstery. By the Sixties they had several factories and sales offices across America and Canada."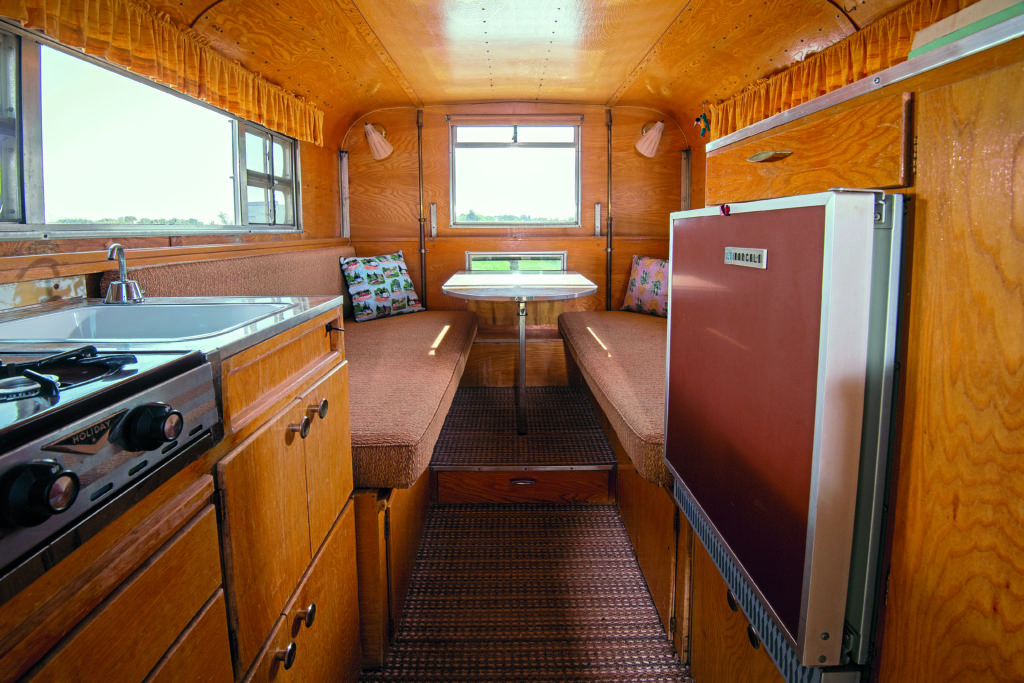 From the Fifties onward, America had a huge love for camping and the outdoors. The ever-increasing suburbs with rows of identical houses made getting away at weekendsappealing. Many were inspired by author John Steinbeck's best-selling 1962 book Travels with Charley, telling of a 10,000-mile drive across America in 'Rocinante', his 1960 GMC threequarter ton pick-up with camper, not unlike the one featured here.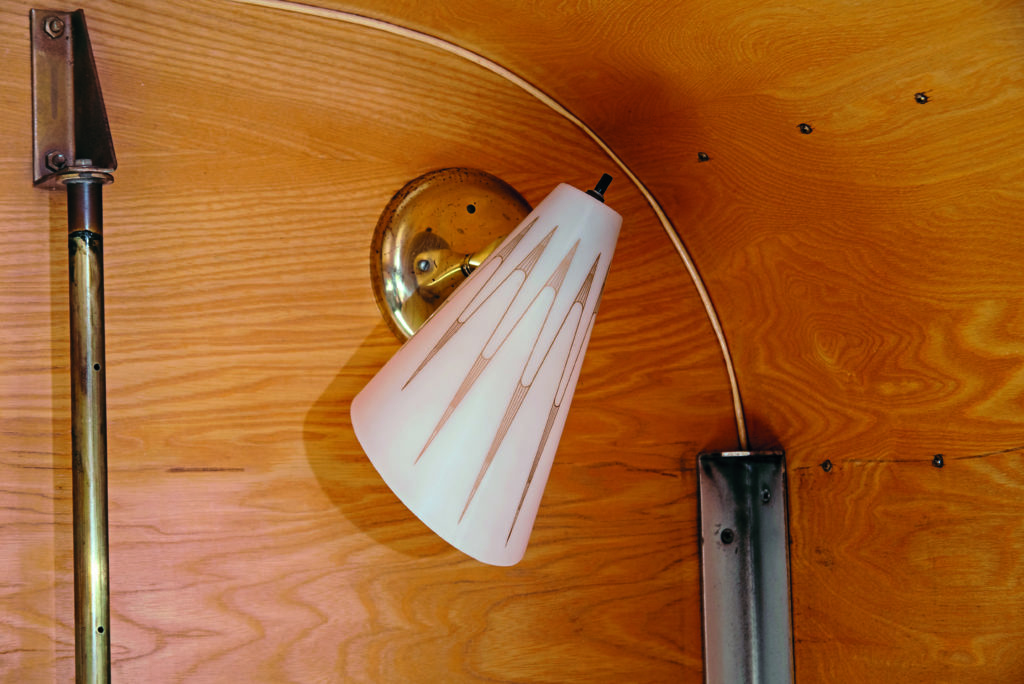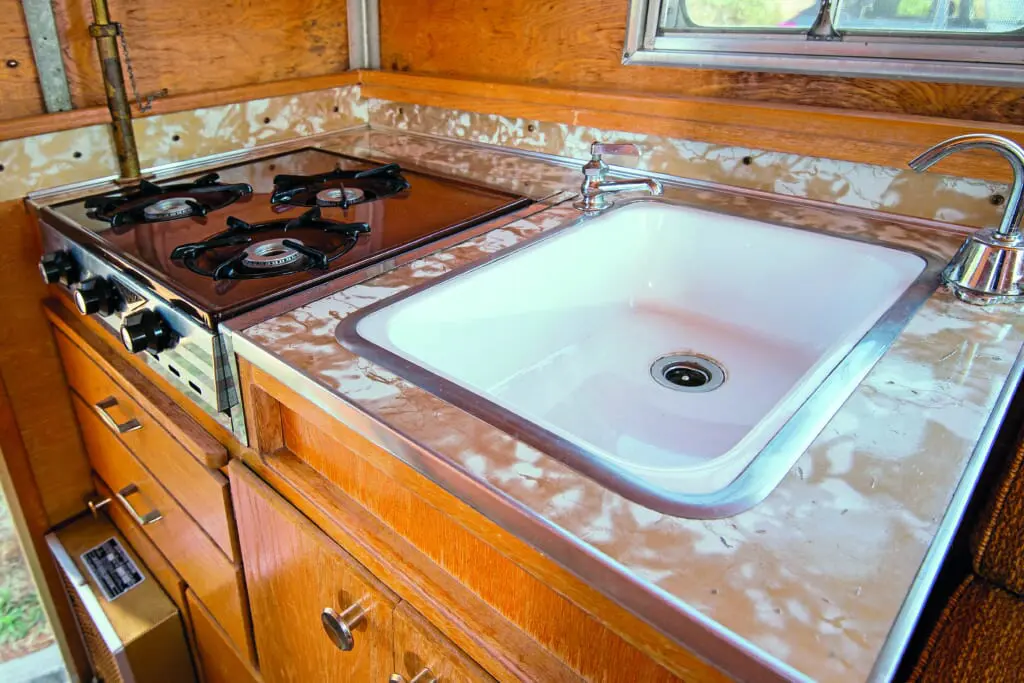 Launched in autumn 1959, the 1960 Chevrolet C series pick-up trucks featured an attractive new cab mounted low on a dropped-centre chassis. A newmodel designation system saw the previous 3100, 3200, and 3600 badges − denoting short half, long half and three-quarter-ton models − replaced by 10, 20, or 30 for half, three-quarter and one-ton truck models. The C, meaning conventional, referred to a two-wheel drive, while four-wheel drives were K models. Trucks up to model 40 were Apaches, while heavier 50 and 60 series trucks were Vikings. C/K trucks came as Fleetside beds with smooth sides, or fendered Stepside versions.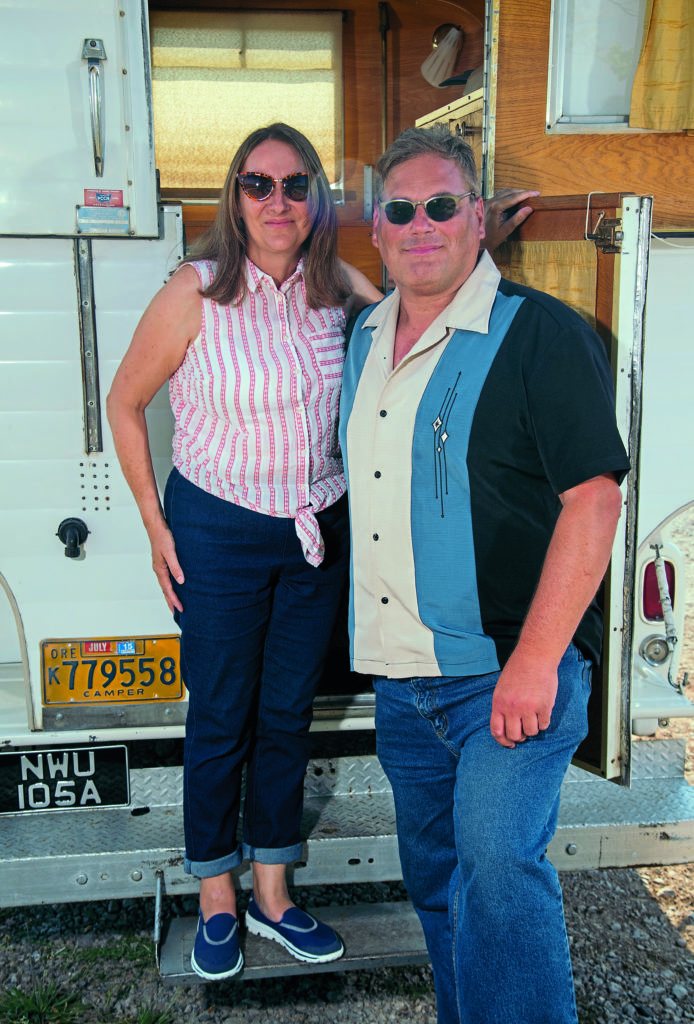 Until 1962 all models featured torsion bar front suspension, with trailing arm rear ends. Trim was available in Base and Custom, while engine choices included four straight-sixes and a 185bhp, 283cu in V8. For 1963, a coil-sprung front suspension debuted along with a new 140bhp, 230cu in base six, and the optional High Torque 165bhp, 292cu in straight-six as fitted to our featured truck. It's backed to a floor-mounted, four-speedmanual gearbox. Also new for '63 were an egg-crate grille, the addition of an alternator and a federally mandated change from white to orange front indicator lenses.
Total calendar year production on the 1963 trucks was 483,119, meaning Chevrolet built one out of every three trucks produced in America. Our C20 rolled out of the Oakland, California, plant in, we believe, April 1963, and while Chevrolet evidently didn't keep individual production totals prior to 1965, we know the purchase price for this 3760lb Fleetside would have been $2207 before options.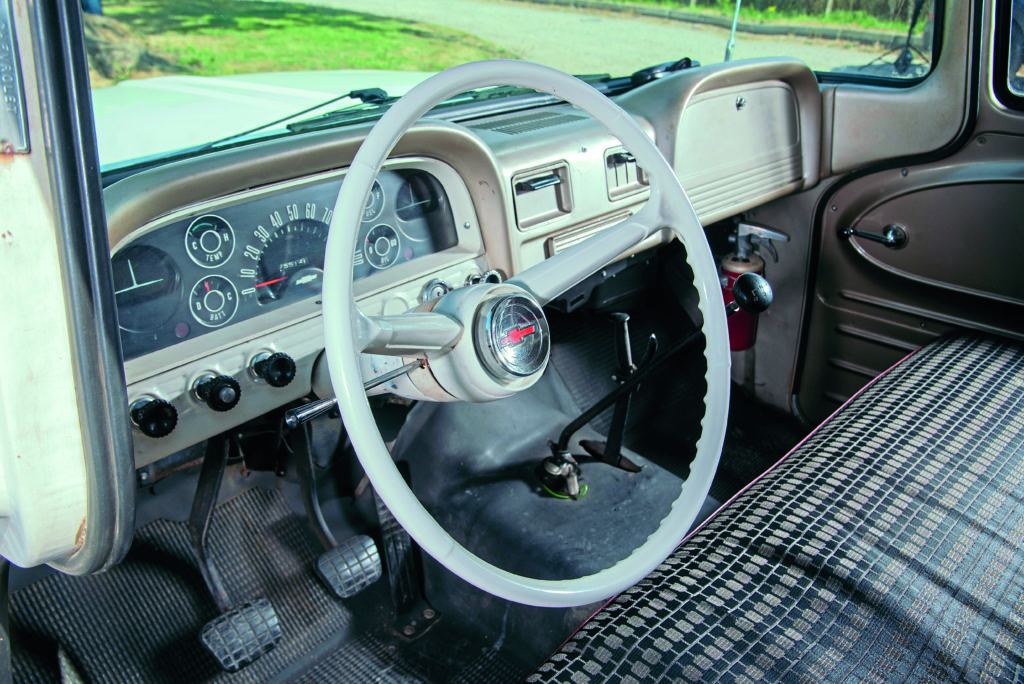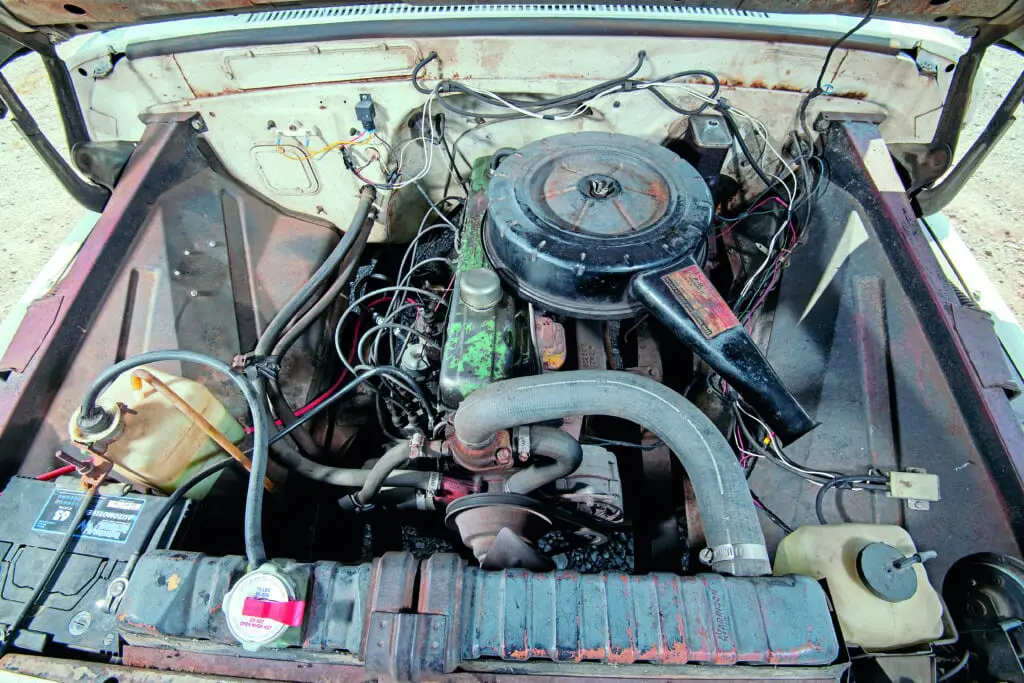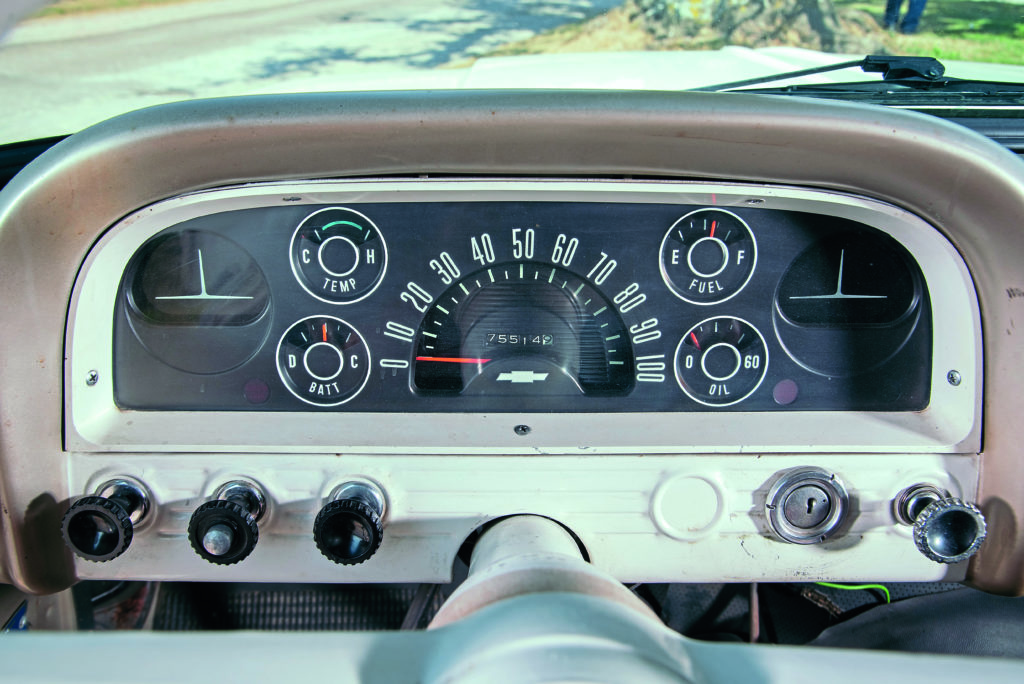 Country roads
"After we initially collected it from the seller, we drove the camper around the roads in Portland, Oregon, for a while," remembers Louise. "It was interesting to think these were the highways it would have been driving on all its life. We then drove to Washington to pick up a 1953 Pontiac four-door, and Golden Chariots (01902 790797/www.goldenchariots.com) shipped the two back in a 40ft container. The only other concern was when we brought it over we hadn't realised the camper was full of giant ants; a couple of them were still alive and made a nest in our workshop."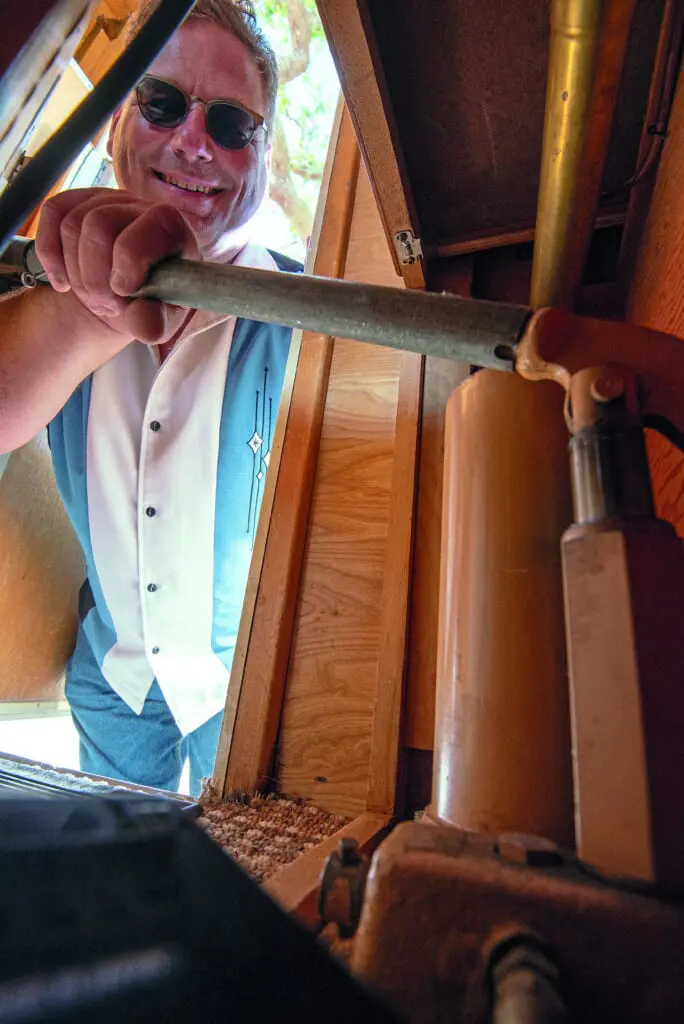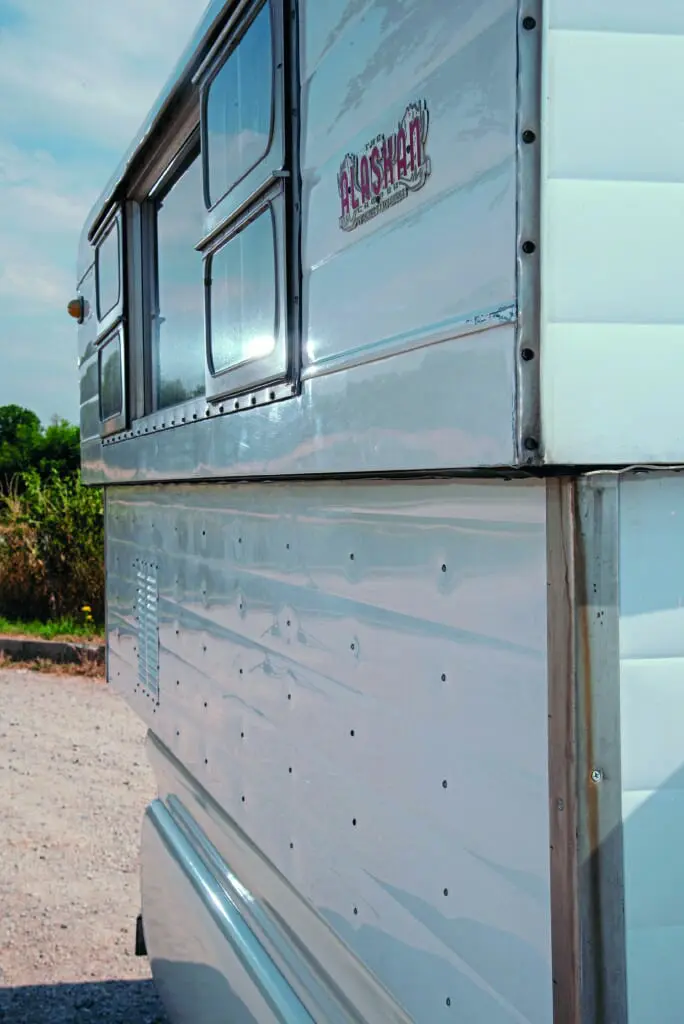 "It's certainly fun to drive, but very agricultural," smiles Ed. "It's happiest at 55-60mph and was quite exciting on old crossplies, rolling around a fair bit and tramlining on the lorry ruts. It was very wallowly. The steering is excellent though. To be fair, considering it's an old top-heavy truck, it actually drives quite nicely.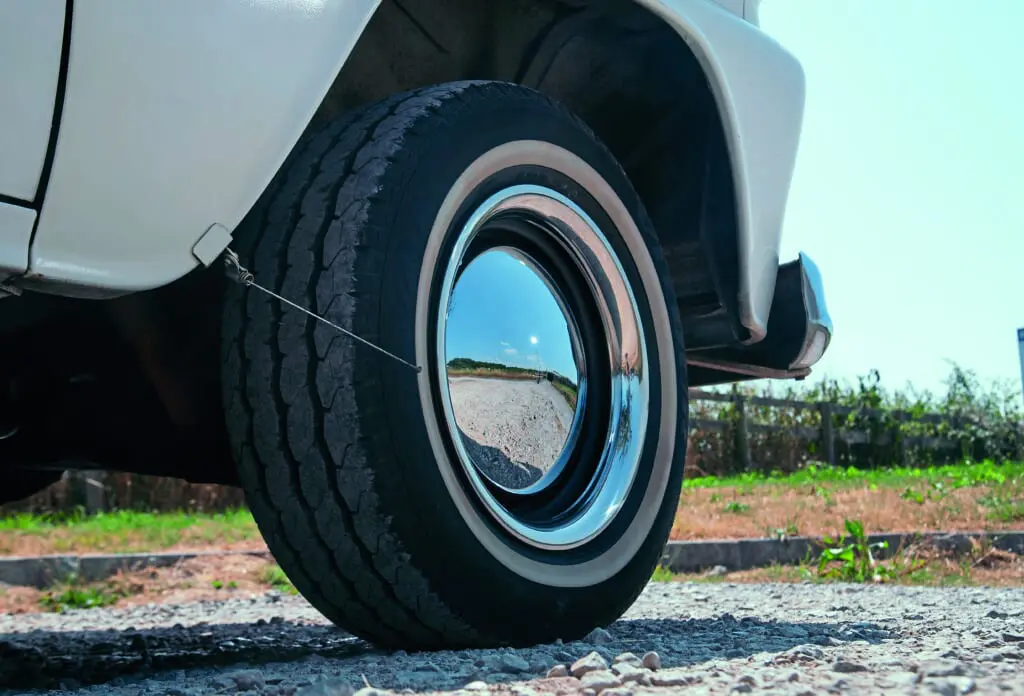 "It arrived on the original split rim wheels, which have a separate outer edge that holds the tyre on. We'd heard a few horror stories about them – they need respect and anyway we wanted to update the tyres to radials. A couple of places told us to just put on normal car tyres and not to worry, but when we spoke to North Hants Tyres (01252 318666/www.northhantstyres.com) they were keen to see the truck to make sure we were using the correct specifification.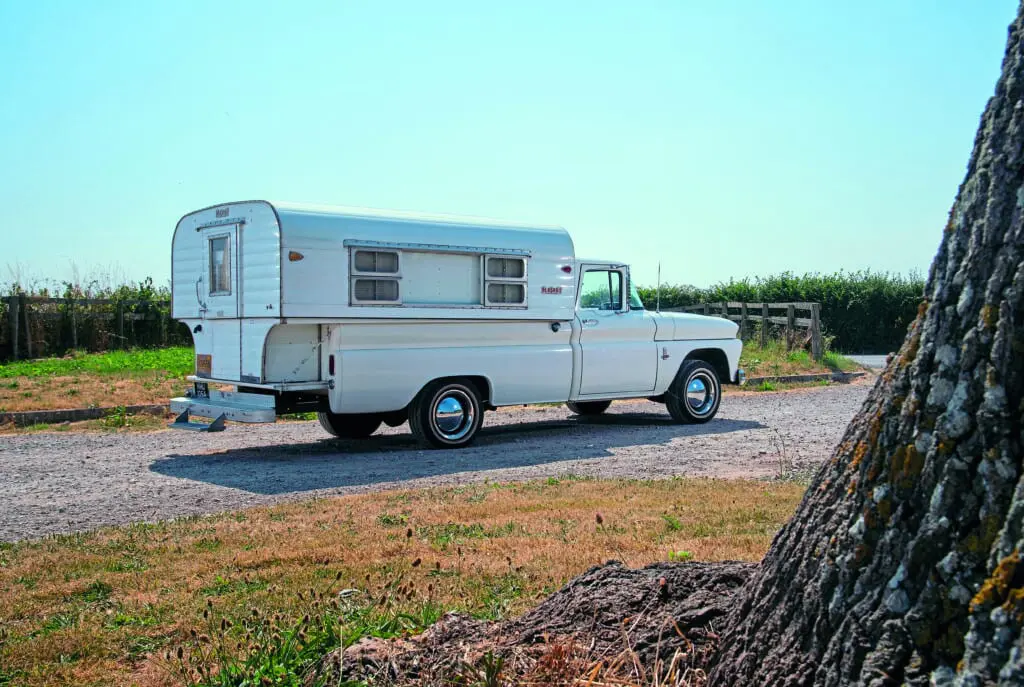 They could also fit new wheels and tyres inhouse, so we drove down and they put on a set of radials and some modern eight-lug steels."
Certain other aspects of life with the camper do require care. "There are twin water tanks in the bed, which use the same style of filler cap as the petrol tank," laughs Ed, "so you have to be careful when topping up, otherwise either the engine stops or your drinking water tastes funny…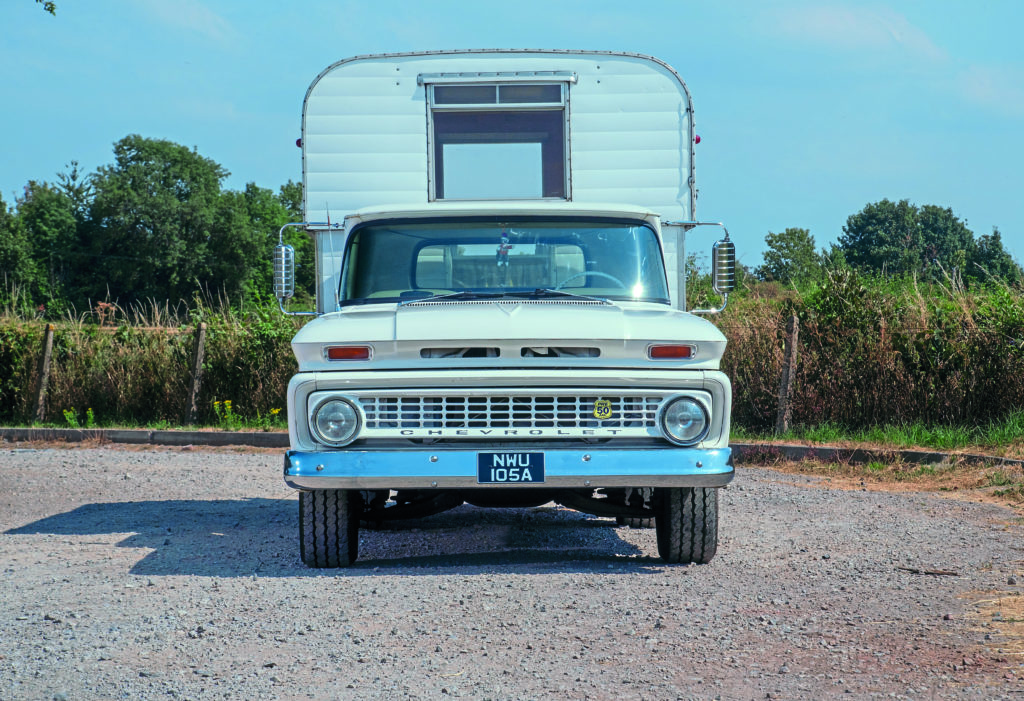 "The water tanks are one on each side and, at about 25 gallons each, virtually the size of the fuel tank – it actually has a noticeable effect on the handling if one empties before the other.
"It needed a new screen and ball joints, then has sailed through every MoT ever since. The old screen was cracked, so Peter Jones at American Glass (07836 208478/www.americanglass.co.uk) came over with a new one and fitted it in our workshop. The next day we wondered why there was a line down the centre and it turned out the new screen had cracked in the night. Peter sent us another brand-new one then, once it arrived, jumped on a train the next day with his pushbike, cycled over, fitted the new screen and wouldn't take a penny for his time; that's great service." Otherwise, the truck has been troublefree. "The marker lights on the sides have faded, so we'll replace them with a new set. We won't change things just for the sake of it though. That said, we might fit a new front bumper."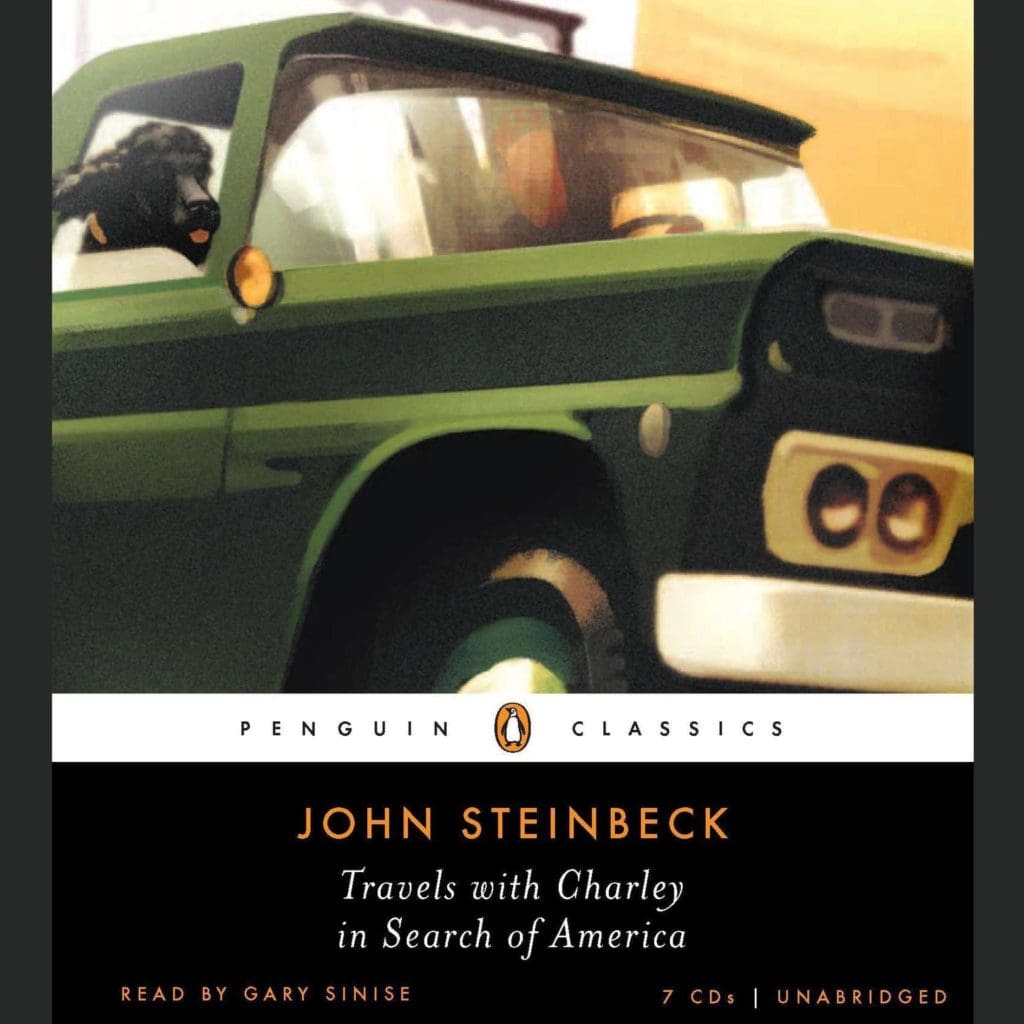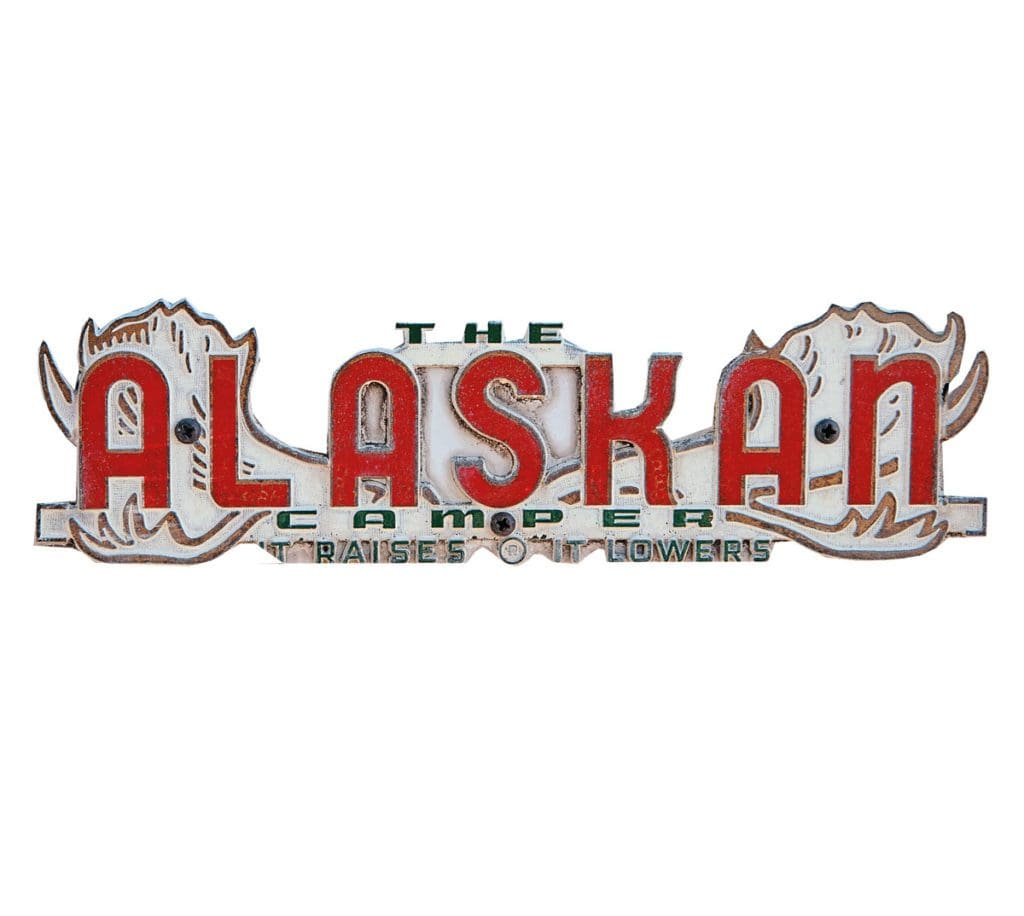 "We've camped in it and were surprised how cold it was, even in August," says Louise. "It's a weekend camper rather than something you'd go away in for months at a time, but we both really love it. There's lots of space inside and it's a useful vehicle and really well-designed. It's an object of joy for us although, if there's any downside, I suppose it's at a car show where you sometimes feel like fish in a bowl because everyone who walks past then can't resist leaning inside to have a closer look." That's understandable though, it really is a remarkable vehicle.
Words: Mike Renaut. Photography: Matt Richardson.