Goblin Works Garage is back for 2020 with a whole new exciting range of vehicles. The Goblins are going bigger and bolder than ever before with their design and restorations. The three eccentric mechanics – Jimmy de Ville, Ant Partridge and Helen Stanley – are on a mission to turn classics into customs by transforming the look and performance of cult cars and bikes.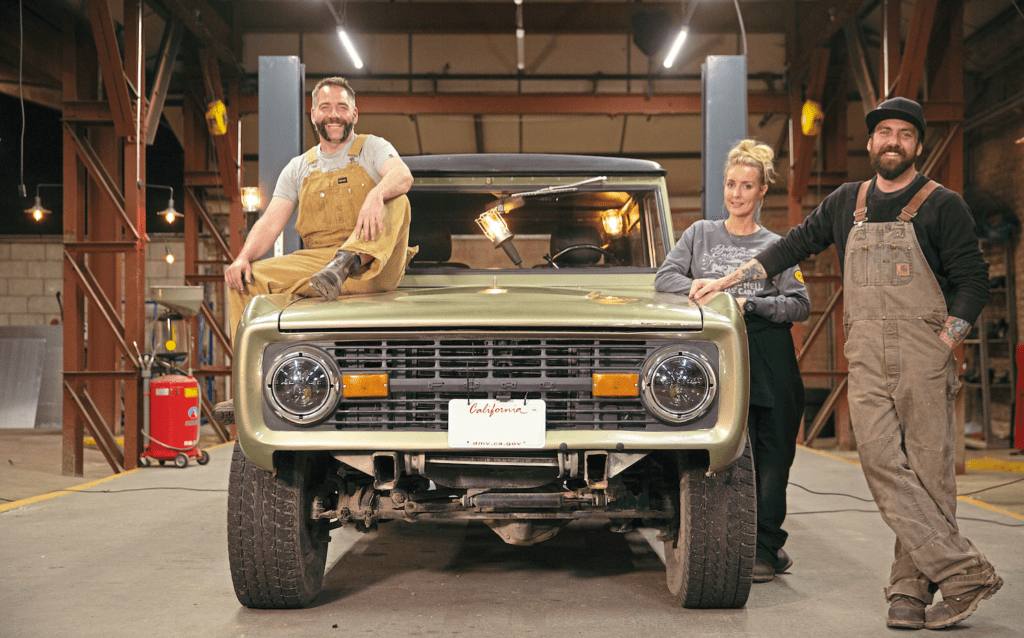 With wild paint schemes and engine upgrades, cutting-edge design is at the heart of what the Goblins are all about.
This new series sees the petrolheads completely transform a VW Beetle to give it a Fifties hot rod feel, with a goal to inspire and freak out VW fans in equal measure. Also, and more up Classic American readers' alley, the team tear apart a classic Ford Bronco, removing the roof to create a cool looking pick-up with beefed-up suspension, an LED light bar and aggressive wheel arches for good measure.
The new series of Goblin Works Garage premieres on Thursday, January 2, at 9pm on Quest.