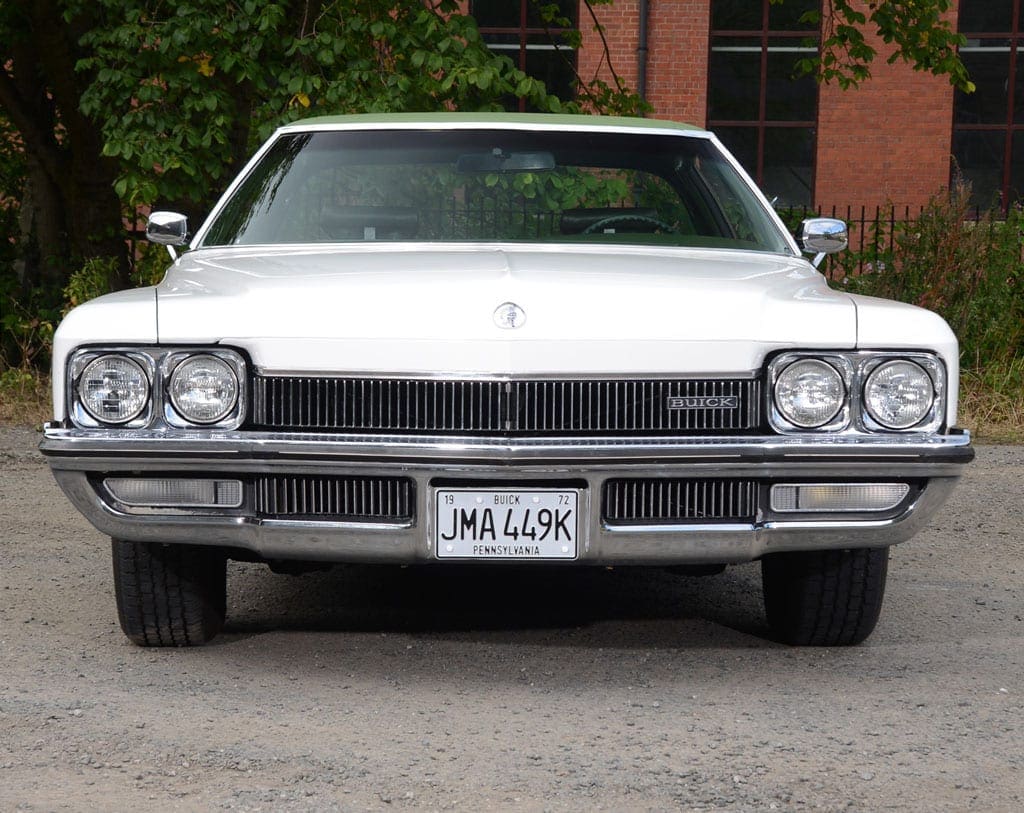 Words & Photography: Jon Cass
Nigel Lowndes' 1972 Buick Centurion represents a rarity even in the States today: low mileage, immaculate condition and totally stock. We love it!
The LeSabre name is no stranger to Buick fans having been in use from 1959-2005 in various guises, but the outwardly similar Centurion which was offered by the Detroit manufacturer is a comparative rarity, especially on these shores.
Replacing the Wildcat as the company's mid-level, full-size car positioned between the LeSabre and Electra, the Buick Centurion only saw a short time in production from 1971-73.
First witnessed as a concept car, the Centurion was almost identical to its slightly more downmarket LeSabre sister − you had to look closely to spot those differing badges, grille and missing ventiports on Buick's latest model.
When first introduced, the Centurion only came with a single engine option, a 455cu in, big block V8, though you could choose between a single-exit exhaust or a dual-exit offering slightly more power.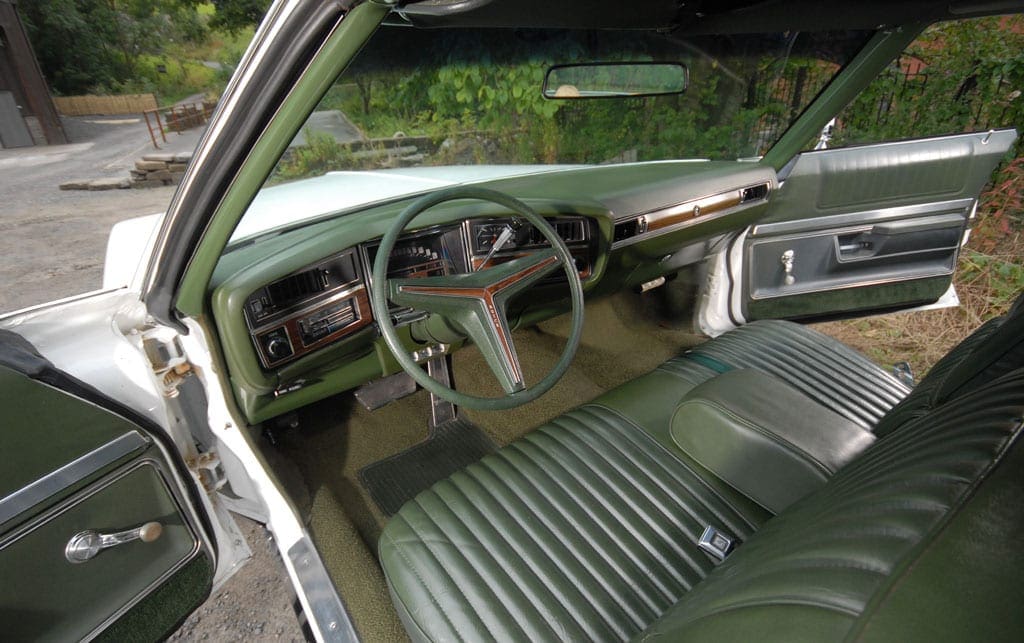 The three-speed Turbo hydra-matic transmission came as standard on all Centurions, as well as Lesabres and so did variable ratio power steering and power-brakes. Body styles came in just three options: a two-door coupe, a convertible, or pillar-less four-door sedan.
As you'd expect, Buick was keen to differentiate the Centurion from the LeSabre when it came to the interior too, offering a superior specification with vinyl or cloth and vinyl trim and a notchback bench seat with centre armrest. The Centurion was regarded as an instant success, exceeding its predecessor, the Wildcat by some 25% in terms of sales in its first year.
Nigel Lowndes, like many of us, was unaware of this particular model by Buick when he first came across this fine example last year. "I've had loads of classics in the past including a '95 Buick Roadmaster, a '79 Caprice station wagon and a '77 Cadillac Seville.
I was smoking around in a '99 Ford Crown Victoria at the time," Nigel smiles, "I've always had a soft spot for Seventies American cars, having been a fan of all the well known TV shows and films from that era."
It was at one of their local AACNW meets where Nigel first spotted the Buick, "I was having a look around with my partner, Claire, when we first saw it. It stood out straight away as most of the cars from the meets I recognise," Nigel explains, "I remember thinking 'that's my type of car, a big old American bus!'"
As luck would have it, the Buick also happened to have a 'For Sale' sign displayed in a window, which instantly spurred Nigel on to have a chat with its owner, a chap named Dave. It turned out Dave had been searching for a particular model of car on the internet without success, but had spotted the Centurion in the background of a photo in one of the classifieds.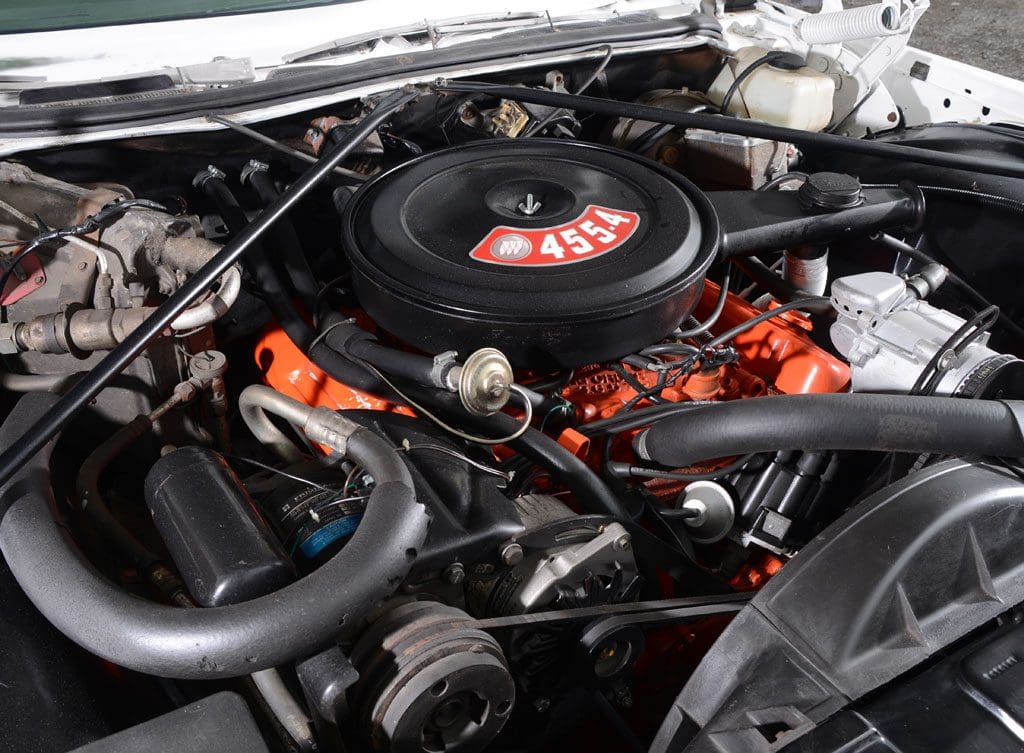 Rather than just ignore it, he made some enquiries and discovered this example was a one-owner car bought new by a couple from Pennsylvania in 1972.
"The husband had driven the car until he passed away, then his widow had kept it in the garage until she also passed away," Nigel recalls, "they were obviously attached to the car, having kept it so long, but eventually it fell into the care of their local garage. That's when Dave spotted it."
Despite the sheer size of America, a one-owner, low mileage Buick Centurion is still a rare find and Dave was disappointed to find this Centurion wasn't for sale when he contacted the garage who now had the car.
Assuming he'd wasted so much time with a dead-end result, Dave was pleasantly surprised to receive a call from the same garage owner a few months down the line, saying they'd changed their mind and the Buick was now for sale as they'd never get around to doing anything with it.
Knowing full well this opportunity wasn't likely to come around again, Dave had the car imported to the UK straight away. From there, he carried out a sympathetic restoration, retaining as much originality as possible.
The panels, trim and interior all remain in place, though the pillarless shell was in need of a respray to bring it up to his high standards. The panels themselves were found to contain only slight surface rust, so these could be retained after bringing the shell back to bare metal.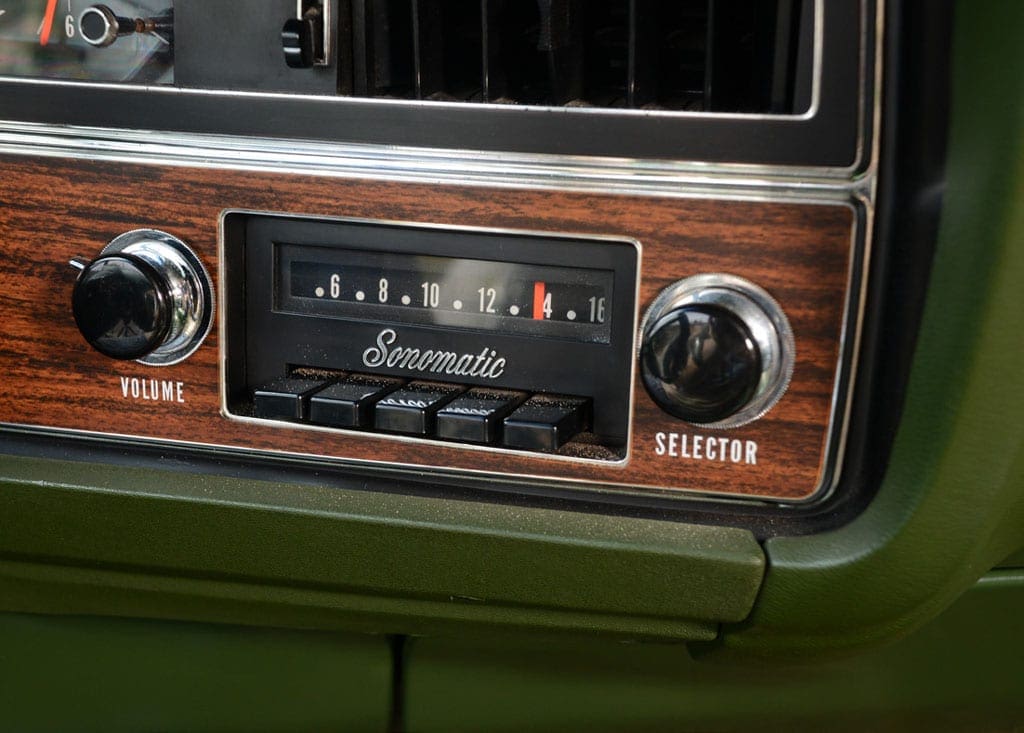 Resisting any temptation to make any drastic changes, the factory shade of Arctic White was chosen and contrasts perfectly with the green vinyl roof and all that chromework. Those rare Centurion badges on the grille and bootlock remain in place too, differing from typical Buicks by not having the familiar tri-shield emblem.
The vinyl roof hints at the shade of the interior − that's about as green as you can get, and is pure Seventies kitsch. The vinyl seats are spotless and the dash and dials still look almost new, even the original dealer stickers and safety instructions remain in place.
Outwardly, the '72 only differed from the previous year's model by the addition of a vertical bar grille and a redesign of the tail-lights. Under the hood, new emissions laws had restricted the 455cu in/7.5-litre V8 to 250bhp, down from the previous year's standard 315bhp, but it still makes for a great drive.
The changes may have been small, but they were enough to help boost sales up 20% at Buick dealers over the previous model's already successful debut year.
By the time Nigel had spotted the Centurion, Dave was in a position to sell it on in favour of another project, so the timing working out perfectly for the pair.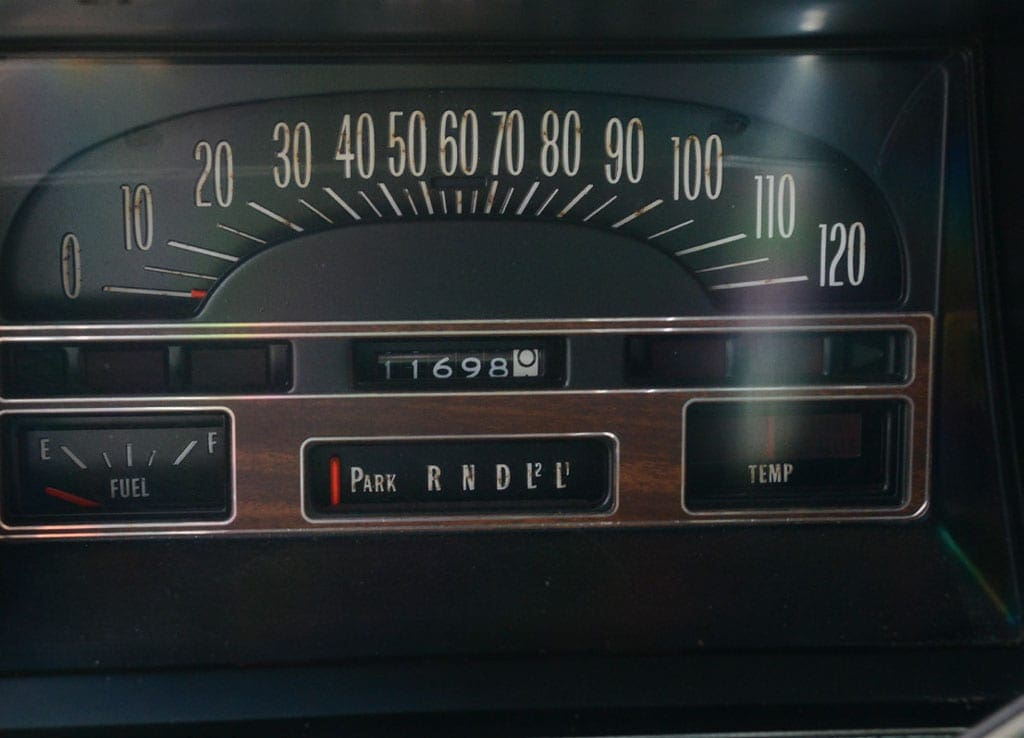 "I've had so many positive reactions since I bought this car," Nigel smiles, "you get the usual fuel consumption questions and at 20ft long, no one can believe how huge it is!"
Nigel and Claire are split between keeping the chrome wheel trims which Claire prefers or switching to period Buick rostyles, which Nigel has a hankering for. The brackets are already there to fit a twin exhaust and Nigel decided to opt for this upgrade shortly after our shoot.
"Our original plan with the Crown Victoria was to convert it to a police car replica and I'm currently looking for another example to take on this role," Nigel tells us, "but rest assured, even if I manage to find one, the Buick will be going nowhere!"