Join us on a journey across the decades as Classic American's time machine sets the dial for the 20th century, stopping off at magical motoring moments along the way.
We'll be taking an in-depth look at the stunning styles that cruised away with trophies from the 2018 Footman James and Kingstown Shipping Car of the Year event at the NEC Classic Motor Show.
Overall winner from a selection of fantastic finalists was Gary Sanders with his delightful 1957 Dodge Custom Royal, a worthy winner among the elite and elegant contestants that also reached the final. Read all about his majestic motor inside!
And the rest of the magazine is packed with pictures and information about the remaining finalists that also graced the NEC: 1969 COPO Camaro, 1939 Packard, 1965 Ford Mustang, 1957 Plymouth Belvedere, 1963 Falcon and 1964 Cadillac.
However, if you prefer to cast your gaze over a horde of rusting hulks instead, you'll be turning further through the pages to wallow in Will Shiers' incredible Voyage of Discoveries road trip… our Will usually offers a couple of pages each month of cars that have seen better days, languishing in scrap yards, waiting for their Prince Charming to come along.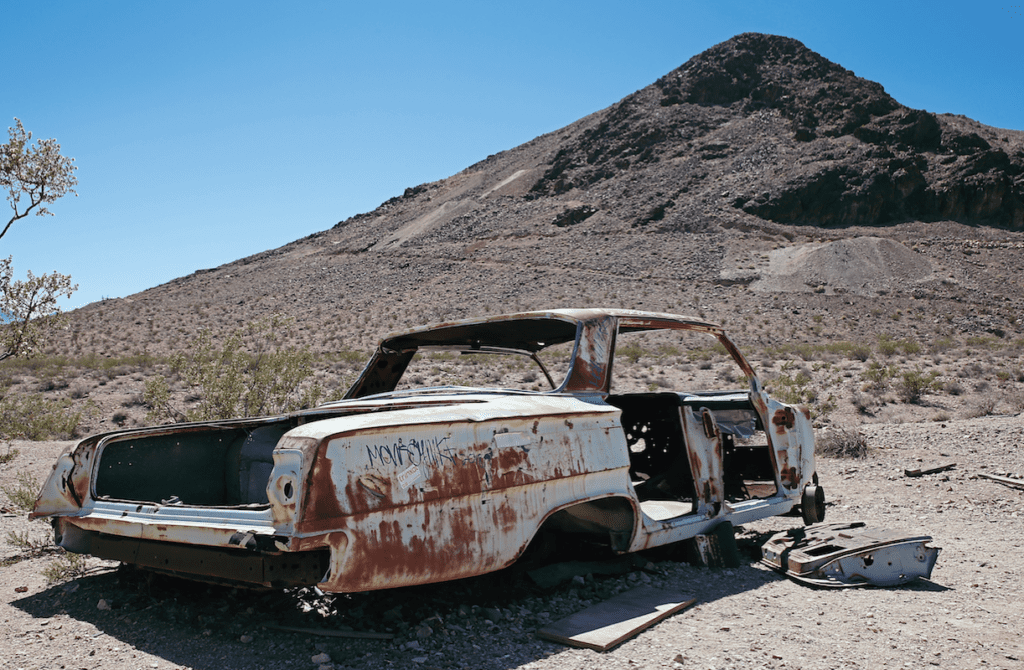 This month, he takes to the road for a fantastic five-page feature covering 2800 miles of US states, including California and Nevada, to discover junkyard gems for your pleasure. of course, it's written in Will's inimitable style, and accompanied by some wonderful photographs which will make you feel as if you're riding shotgun with him. Enjoy – and there's more to come in the next issue!
Article continues below…
Advert
We've also got reports from two events for you to enjoy, Race the Waves and SEMA, as well as news, your letters, and our trio of top columnists – Huw Evans, Tony Oksien and Richard Heseltine. Huw takes a look at Nineties classics, while Tony heads back to 1969 and Richard checks out the Checker Centurion.
As the days noticeable begin to lengthen and there's a whiff of spring in the air, why not begin to plan your summer shows itinerary – there are already plenty of dates rolling in for annual and new events.
Or you may fancy getting behind the wheel of your very own Yank for the first time. If so, we have many models on offer within our pages.
Article continues below…
Advert
Why not take a look at a preview of the latest issue: