The next Historics Auction takes place on Saturday, March 3 at Ascot Racecourse and while the sale 
includes a total of 140 varied consignments, there 
are plenty of lots that will be of interest to fans of American metal, including a 1954 Airstream trailer with an estimated price of between £46,000 and £52,000.
Just the thing for enjoying summer holidays, impressing fellow holidaymakers and creating big smiles on the faces of small boys!
Other delights you could bid on include:
★ 2012 Chevrolet Corvette Z06 (est. £48-£54k), below left;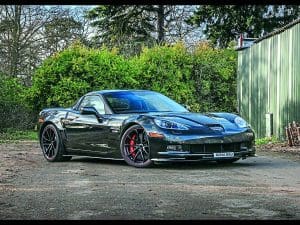 ★ 1954 Chevrolet Corvette (est. £75-£80k), below right: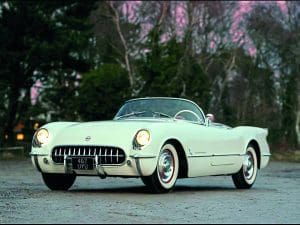 ★ 1932 Ford Model A hot rod (est. £25-£30k), below. For full details of regularly updated consignments see www.historics.co.uk—-escape_sem_autolink_uri:79f8ea20ffac413cb1aefdecc0e7131e—-
---

Enjoy more Classic American reading in the monthly magazine. Click here to subscribe.
Sell your Classic American car here.