Mechanic Darren Grimes inherited this immaculate 1978 Ford Country Squire from his parents and it's still a firm family favourite with his grandchildren today, as Ben Klemenzson discovers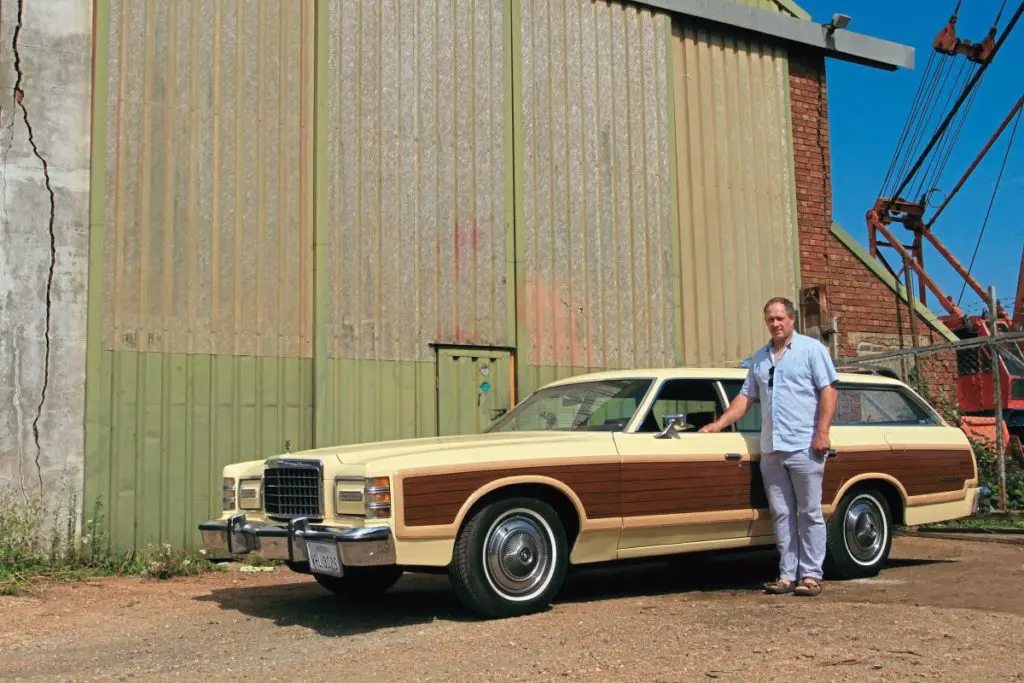 Photography: Paul Trunfull Words: Ben Klemenzson
Sometimes it seems to me that there are two types of American car owner in this country; those that keep their cars forever and those that change them as often as… well, their underpants. Darren Grimes from Tonbridge Wells in Kent falls into the former category, as this stunning Antique Cream Country Squire has been in the lives of four generations of his family. Darren's father acquired the car effectively new (it was ordered new in the US and delivered to a dealership in Switzerland) and he remembers the Ford as a child. Today, he is its custodian and he is keen on keeping it as original as possible. No aftermarket wheels or engine mods here – the only possible modification from original may be the fitting of a stainless exhaust system in the future.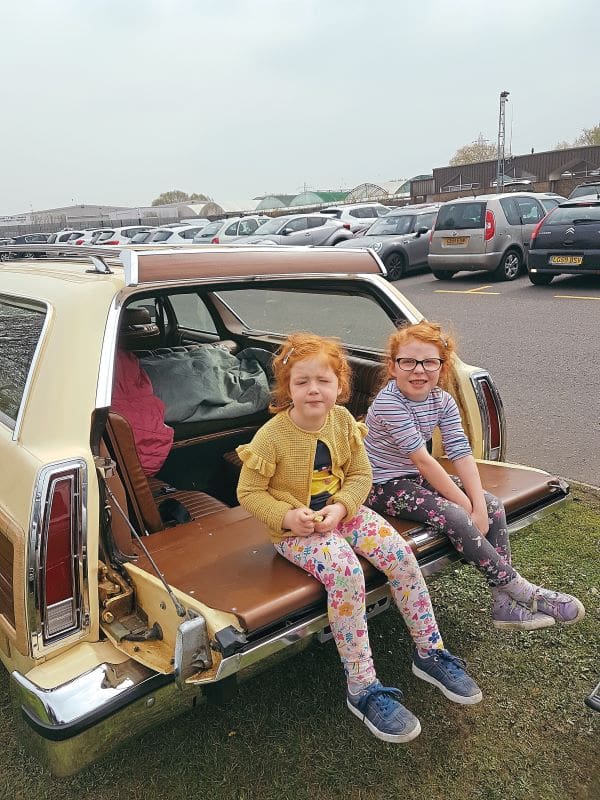 The car was ordered with just about every extra option available, including cruise control, power windows and seats – and of course air conditioning (which still works, having just been converted to run on R12 replacement refrigerant). What's striking about this wagon is its condition: the Di-Noc faux wood appears lustrous and unfaded and the vinyl interior is in mint, unmarked condition, yet with barely 34,000 miles on the clock, it's as one would expect for such a low mileage vehicle.
Over the years it has been off the road and in storage, but more recently Darren, who is a mechanic by trade, recommissioned the car, got it back on the road and has used it for family holidays. Most recently it took him, his wife and their daughter and grandchildren on a week-long family holiday down to Somerset. "We drove 600 miles and it used £240 worth of petrol," explained Darren. These big heavy Seventies wagons have a reputation for being thirsty, but we think that represents excellent value for money – and what a great way to take all the family too! Of course, that's exactly what these vehicles were designed to do originally and that big 429cu in V8 hooked up to a C6 auto transmission could cruise the interstates all day long and often did on family vacations or road trips.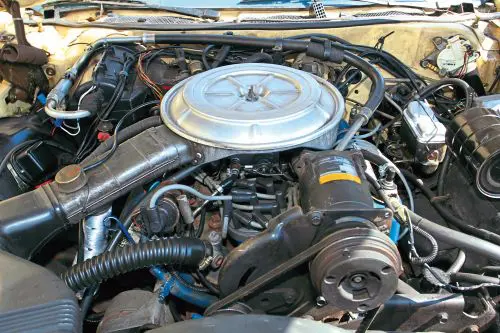 Darren has a Marti Report for the wagon which reveals a few anomalies and unique aspects to the Ford. Although it was ordered on July 2, 1977 it was built on August 8 and according to the Marti Report is actually a 1978 model. Only 22 were built for export like this and in order to conform with Swiss law it was built with front and rear disc brakes, which must make it very rare, if not unique.
Although we may refer to it as a Country Squire, technically it's called an LTD four-door station wagon. And 12,575 left the factory painted this colour and only 113 were built with the metric speedo (again a concession to Swiss law) this car has fitted.
With the dawn of the Seventies many American manufacturers were starting to concentrate on compacts and economy models, yet Ford's best-selling cars (and also its biggest cars) during this era were its full-size cars which were available in ascending order as Custom, Custom 500 Series, Galaxie, Galaxie 500 Series, LTD, LTD Brougham and Country Squire. The lowly Custom Series was aimed squarely at fleet buyers, and they found use as pool cars, taxis and in various government departments and agencies. Their interiors were sparse, trim was minimal and even a six-cylinder engine was available. They were only available in four-door sedan or wagon configuration, further denoting their 'fleet-buyer' credentials. Yet even the lowly Custom Series came with Cruise-O-Matic transmission and power steering (although weighing in at almost 4000lb, the car would have been virtually impossible to park without it!).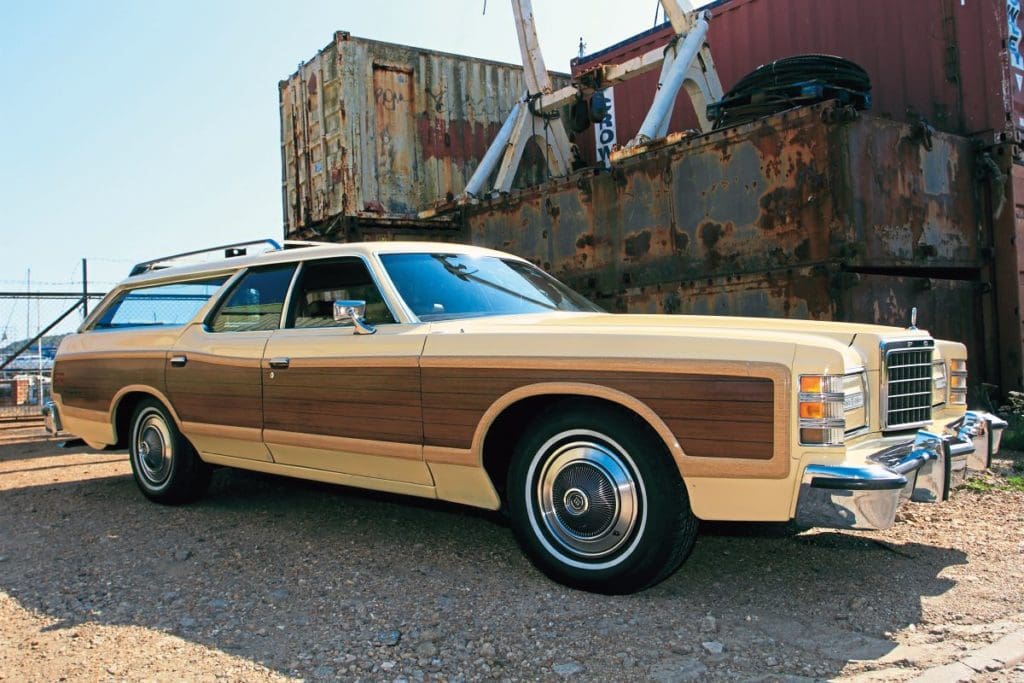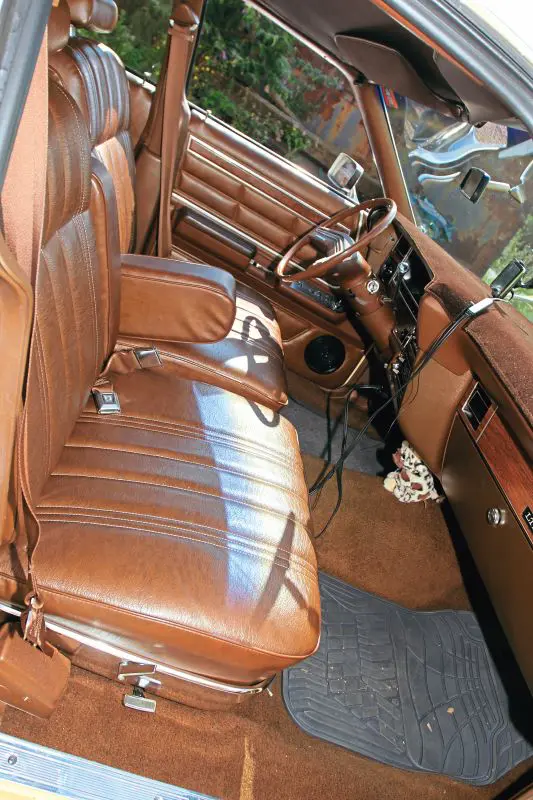 While the full-size cars all used the same basic shell (and in many cases drivetrain), it was things like the trim and 'extras' which defined each series. Galaxies, for example, would have more external brightwork and fancier wheel trims than the Custom Series, whereas the range-topping LTDs and Country Squires had even more extras, like chrome trim on the foot pedals, an electric clock and luxury seat fabrics. Indeed, the options lists were so exhaustive that it was possible to spec a car up to Cadillac or Lincoln standards.
The LTD was actually the best-selling full-size sedan in the early to mid-Seventies, selling in every permutation from two-door hard top, convertible, country-squire wagon, and four-door sedan and hard top models. Ford would have you believe that the Custom and the LTD were totally different cars with a $700-plus price difference, rather than variations on the same theme at either end of their price scale.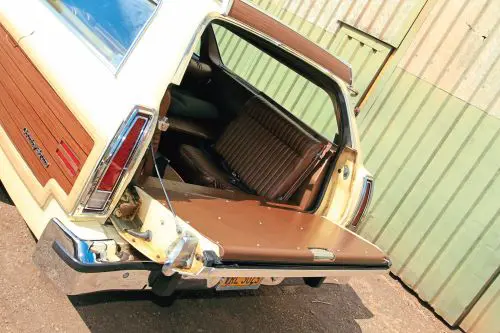 Of course, Ford didn't have the full-size market all sewn up to themselves; far from it. In fact, it had competition from Chevrolet in the form of their full-size offerings Biscayne, Impala and range-topping Caprice. Stand at the side of any American freeway in the early to mid-Seventies and virtually every other car would have been a Galaxie, LTD, Impala or a Caprice, so prolific were these cars.
Wagons like the Country Squire were widely derided as automotive dinosaurs until fairly recently (think of the Wagon Queen Family Truckster in the National Lampoon's Vacation movie), symbols of an era of American fuel profligacy and poor taste. They're criticised for being 'wallowy', too big, cumbersome, and there's always the old "can't-go-round-corners" chestnut. Yet, they were perfect for what they did, which was to transport a family of five or more with all their luggage in comfort on the arrow-straight highways that most American vehicles spent their lives driving up and down. Wallowy? Maybe, but comfortable to drive or be a passenger in from New York to Florida on the Interstate? Most definitely!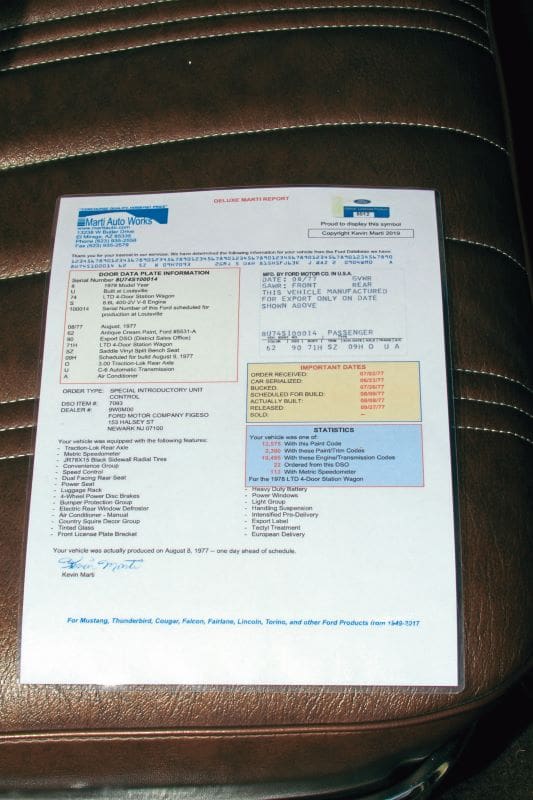 Try that in a European or Japanese car of that era, and you're liable to need hospitalisation by the time you reach the other end. With coils all around, power steering, power seats, cruise control and air conditioning, these cars were designed to eat up hundreds of highway miles effortlessly, delivering the driver and passenger to their destination relaxed and refreshed – it was a task at which they were supremely accomplished.
What's striking about many of these full-size beasts is how tough they were built and how over-engineered were the mechanicals on them, meaning that a substantial number were still on the road well into the Eighties. In fact, many of them ended their days in the jaws of the crusher, not necessarily due to them breaking down or becoming uneconomic to run, but due to the clunker laws and clean air bills which offered old car owners tax deductions or cash incentives to buy newer cars. Increased scrap metal values and higher fuel prices have often been the final straw.
In 1979 the LTD and Country Squire downsized from 226 inches in length to 216 inches, eventually being reborn as the Crown Victoria, so beloved of State Troopers and taxicab operators across America throughout the Eighties. How nice then to think one of these increasingly rare wagons from its halcyon year of 1978 still exists in a corner of Kent, still being used for what it was originally intended, while continuing to be a precious family member for four generations of one family.
Amazingly, one of these sold for a staggering $45,000 last year; admittedly it only had 5000 miles on the clock, but it shows that collectors are starting to realise the value of low mileage, immaculate examples.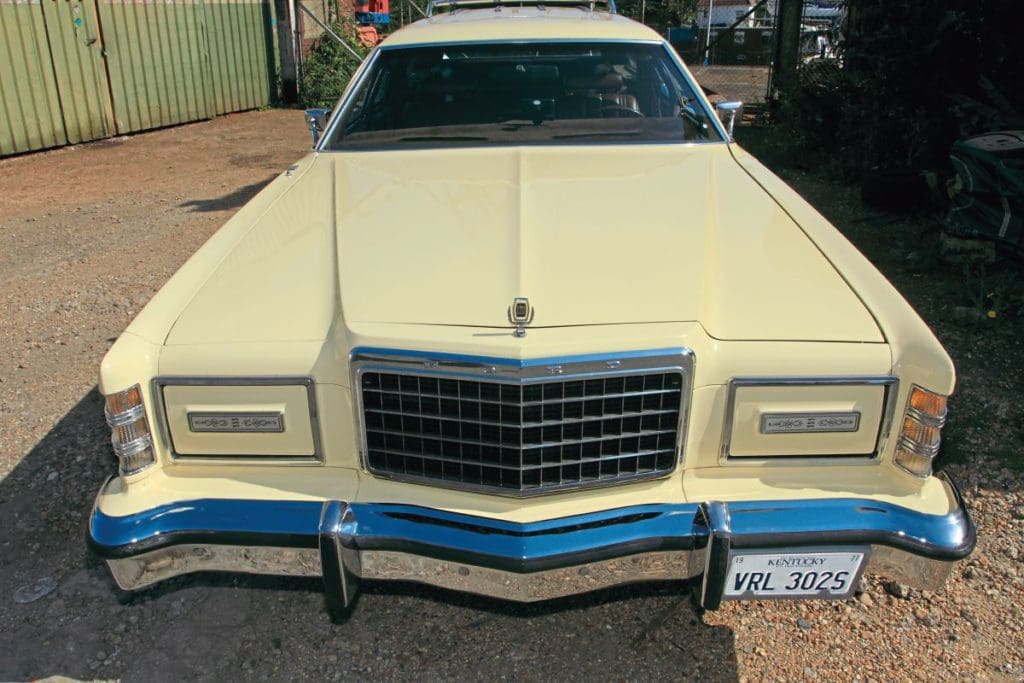 LTD – was it really limited?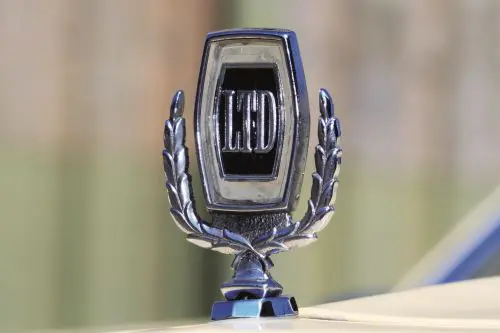 The LTD was more than often one of Ford's best-selling models, regularly outselling other lines many times over. The LTD nameplate was introduced in 1965 as part of the Galaxie 500 Series, replacing the Galaxie 500XL as the top-of-the-line designation in Ford's full-size series. Eventually, the LTD became a line in its own right in 1967, rather than just a derivative of the Galaxie 500.
During the Sixties, Ford famously ran a series of TV commercials comparing the noise levels inside an LTD with those inside a Rolls-Royce. The surprising winner? The LTD. However, in reality, it was perhaps not that surprising; Ford had spent millions of dollars on research into 'NVH' (noise, vibration and harshness) and this was the culmination of all those efforts to make Fords quieter and smoother. The LTD enjoyed a decade as one of America's most popular full-size sedans (along with the Caprice) until downsizing for the 1979 model year.
Let's not forget that Ford was the 'wagon master', and the station wagon version of the LTD, the Country Squire, was America's best-selling wagon for much of the Sixties and Seventies. After that, a series of name changes, platform changes (such as to the somewhat utilitarian Panther platform) and changes in taste saw the LTD fade away from the Ford line-up. Ultimately, it was replaced by the much-loved Crown Vic, which until recently was only available to fleet buyers such as taxi firms and police departments.