The Ford Motor Company intends to build car parts from tequila plants. No it's not a late April Fool's joke – Ford is working, in conjunction with tequila manufacturer Jose Cuervo, on a new source of composite materials: agave plant fibres. Agave plants are the basis of tequila, a spirit produced around the town of Tequila in the Mexican state of Jalisco. It takes some seven years to mature a plant for harvest, then its leaves are removed and its pia (or base) is sent to the tequila maker to be processed into alcohol.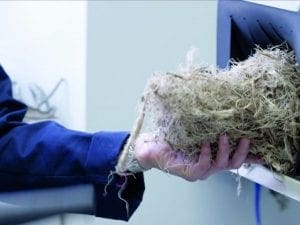 The pia is steamed, shredded, and stripped of its sugars and liquids, which become the base for fermentation. The shredded pia fibres get used locally for arts and crafts, and by Jose Cuervo as compost for its plantations. Now Ford plans to use the leftover fibres to reinforce plastic parts, making what's called fibre-reinforced plastic (FRP). FRP has been used for decades for panels, interior pieces and even parts intake manifolds, but previously it was made from fibreglass. With Jose Cuervo processing 200-300 tons of agave annually, this gives the plant waste a second use as a high-tech composite material.
Sonia Espinola, director of heritage for Cuervo Foundation said: "Jose Cuervo is proud to be working with Ford to further develop our agave sustainability plan. As the world's best-selling tequila, this collaboration brings two great companies together to develop innovative, earth-conscious materials."
Article continues below...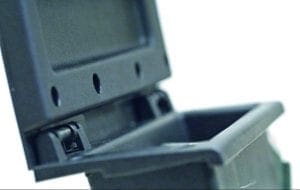 Ford already has eight different plant-based materials including soy foam, coconut shell and wheat straw that are being used in its American and Mexican-built vehicles and is keen to develop more to reduce dependency on oil-based plastics. "At Ford, we aim to reduce our impact on the environment," said Debbie Mielewski, Ford senior technical leader in the sustainability research department. "We are developing new technologies to efficiently employ discarded materials, while potentially reducing the use of petrochemicals and light-weighting our vehicles for desired fuel economy. Our founder Henry Ford had the exact same goal to use farmer products within our vehicles. It annoys me that when oil prices are low people forget about all the advantages these materials bring."
MR

Enjoy more Classic American reading in the monthly magazine. Click here to subscribe.
Article continues below...
Advert
Sell your Classic American car here.