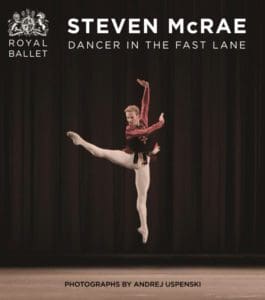 Some people divine a theatrical quality in the sport of drag racing. Steven McRae gives credence to that idea. As a Principal dancer at The Royal Ballet, McRae is a world-leading exponent of the most arduous and exacting artistic profession. As a denizen of Australian dragstrips throughout his childhood and youth, he knows full well the dramatic aura of the quarter-mile 'stage'.
McRae and his wife Elizabeth Harrod, herself a Royal Ballet Soloist, will attend Santa Pod Raceway's FIA/FIM European Finals next month with their two young children. For the children it will be a drag racing introduction, but it won't be McRae's first trip to Santa Pod. "I visited when I first arrived in the UK," he says, "and slept in a £10 tent from Argos."
McRae's father is an engineer and drag racer who took him to race meetings around Australia and he grew up with the sport in his blood. Ballet happened more by chance. A visit to his sister's dancing school when he was seven unearthed an aptitude that would produce a career of international renown. Back then, weekdays at the barre would be followed by weekends at the strip.
One difference McRae might find from his Australian dragstrip upbringing is the babel of tongues heard at the Finals. Sixteen different nations are represented on the entry list. Perhaps McRae's 150,000 Instagram followers will be treated to share the experience.
The FIA/FIM European Finals take place at Santa Pod Raceway near Wellingborough (NN29 7XA) from Thursday 6th to Sunday 9th September. For further information, and to book tickets, please visit www.santapod.com or telephone 01234 782828. As always, children under 16 are admitted free, up to three per paying adult. Overnight camping is free too and there is open access to the paddock throughout the event.
Article continues below…
Advert