The 'Discoveries' in Classic American's pages are usually lurking in dusty American junkyards, thousands of miles away, but Zack Stiling managed to track down a brace of abandoned Yanks in leafy Surrey…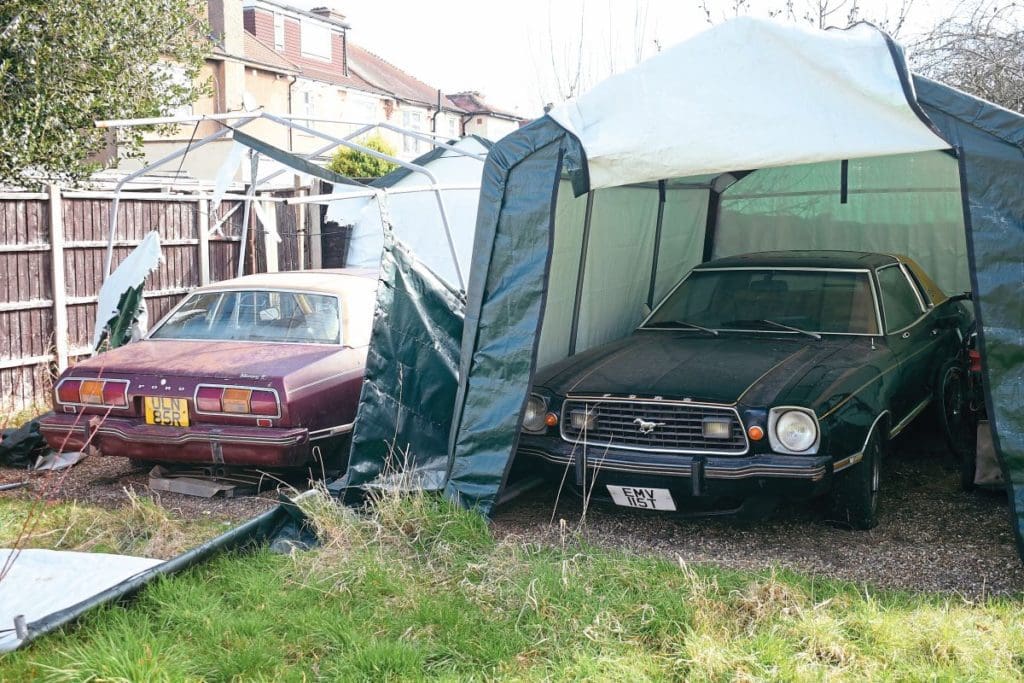 Words and photography: Zack Stiling
​It's not often one stumbles upon classic American cars these days which have been left in a barn or field or otherwise placed at the mercy of the elements, but that's exactly what happened to a brace of Ford Mustang II Ghias which have just surfaced in leafy suburban Surrey. The red 1976 car and black 1978 car came to light when the back garden in Morden where they had been sitting was sold to a developer, who inherited them unexpectedly.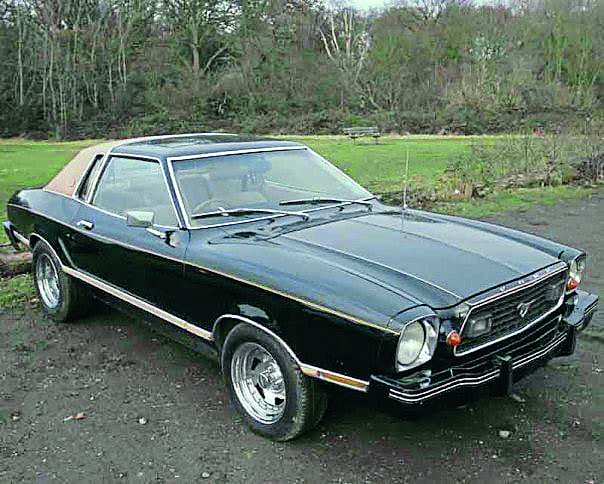 Mustang Owners' Club and Classic American stickers indicate that they had been enthusiast-owned for a number of years prior to being taken off the road. Their previous owner was Alex Pinna, who tells us how they fell into a sorry state. Although he's English, Alex went to high school in Miami where a number of his schoolmates rumbled around in old muscle cars. Smitten by the sights and smells of Miami cruising, he hankered after his own American classic and bought the black car in 2006. Shortly thereafter, he had the engine and transmission rebuilt in Croydon by drag racer John Blay, of High Tension Trans Am fame (see Classic American, April 2007), hence the High Tension Racing sticker in the rear window.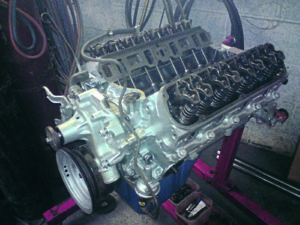 Alex bought the red car in 2007 thinking it would be a handy spares donor for the black one, but it turned out to be much better than he'd expected and so he kept it alongside its black stablemate. He also briefly owned a customised '68 Torino which he sold to a new owner in Sweden.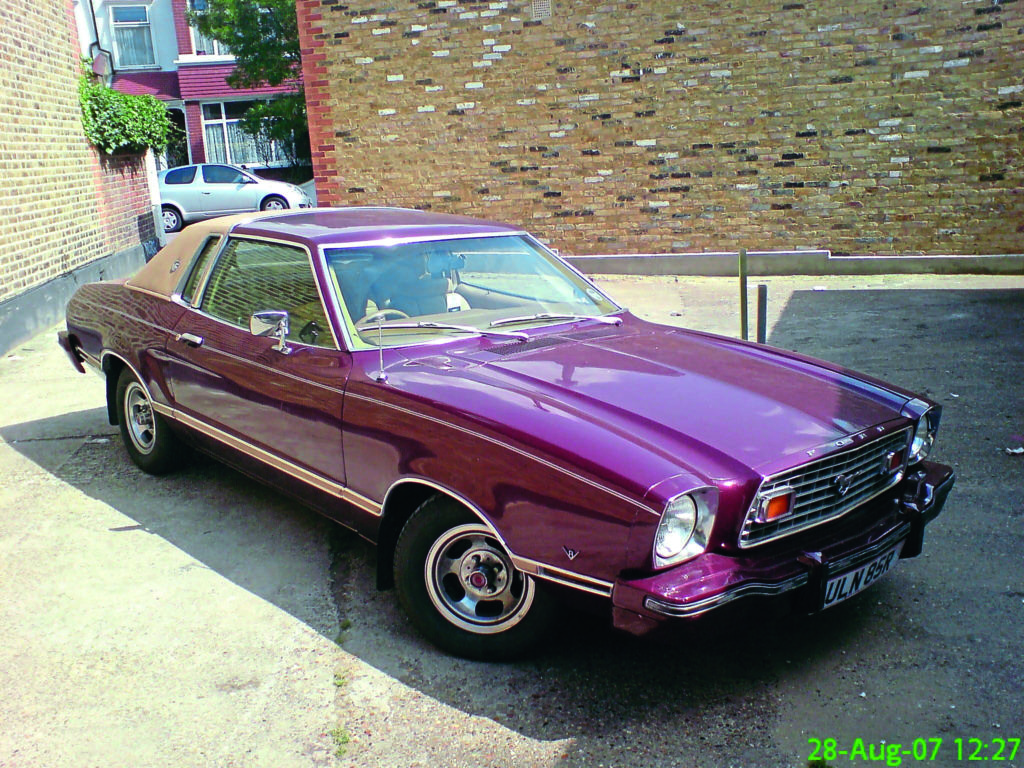 However, everything suddenly changed when Alex's first child came along. With mouths to feed and businesses to run, the Mustangs were taken off the road in 2010 and thereafter took a back seat. Space constraints became a problem, too, such that in 2019 they were forced out of their garage and into the garden of a spare property where temporary canvas garages afforded them only limited protection. The red car became more exposed as its tent gradually disintegrated and half-collapsed in February's storms, fortunately without damage to the car.
Article continues below…
Advert
Of the two, the black car has a little more history, as we know it was sold new through Invicta Motors, a Kent Ford dealership with branches in Canterbury, Margate and Ramsgate. Despite being runners 12 years ago, both cars are now in need of some fairly comprehensive restoration. The red car was left with a window down so mould has started to attack the interior, while the front passenger seat in the black car looks to have fallen prey to some voracious mice. The bodywork on both will require some attention around the sills, door bottoms and lower wings. They are also now non-runners, with their 302 small blocks visibly affected by moisture.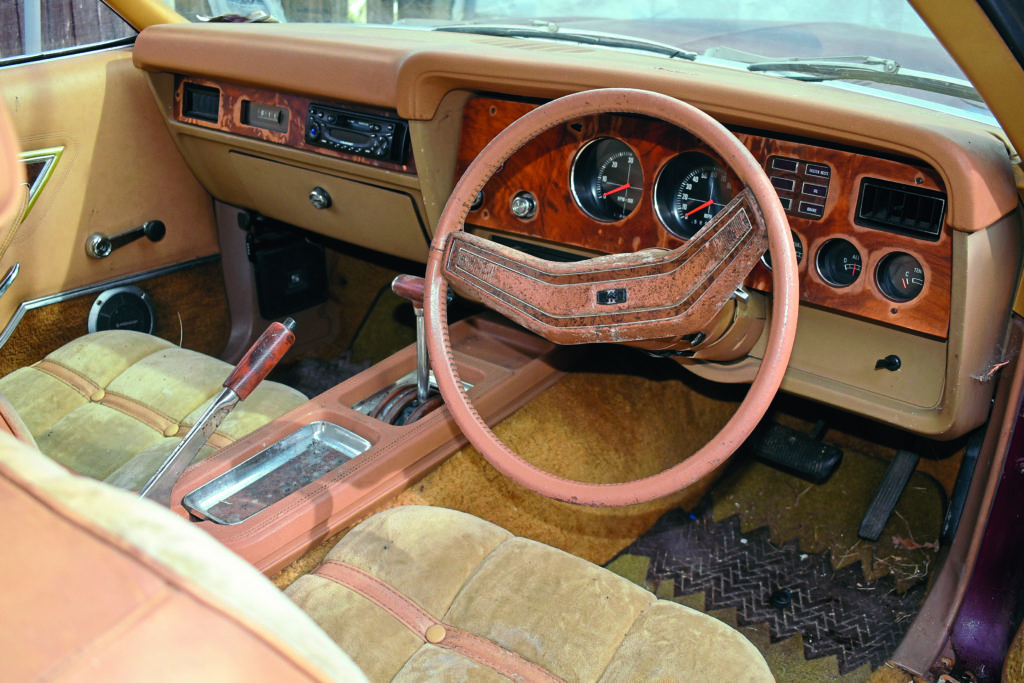 Even though more than 1,107,000 Mustang IIs were built and some were made with right-hand drive for Britain, it was not destined to do well in a market which had embraced the Capri, so British survivors are few and far between.
Though some enthusiasts deride the Mustang II as 'not a proper Mustang', it was a perfectly good car in its own right and it ensured the Mustang's survival through the legislation-addled Seventies.
Article continues below…
Advert
The newly unearthed cars were sold through a Car & Classic online auction in the last week of March at no reserve. With their 302 V8s and Ghia luxury trim, they're both desirably specified and we hope they've found sympathetic restorers. Until such a time as they're returned to the road, perhaps some readers may remember them in happier days and be able to fill us in on their earlier past.