Dodge continues to fly the flag for American performance by offering a street-legal drag car – the Challenger R/T Scat Pack 1320.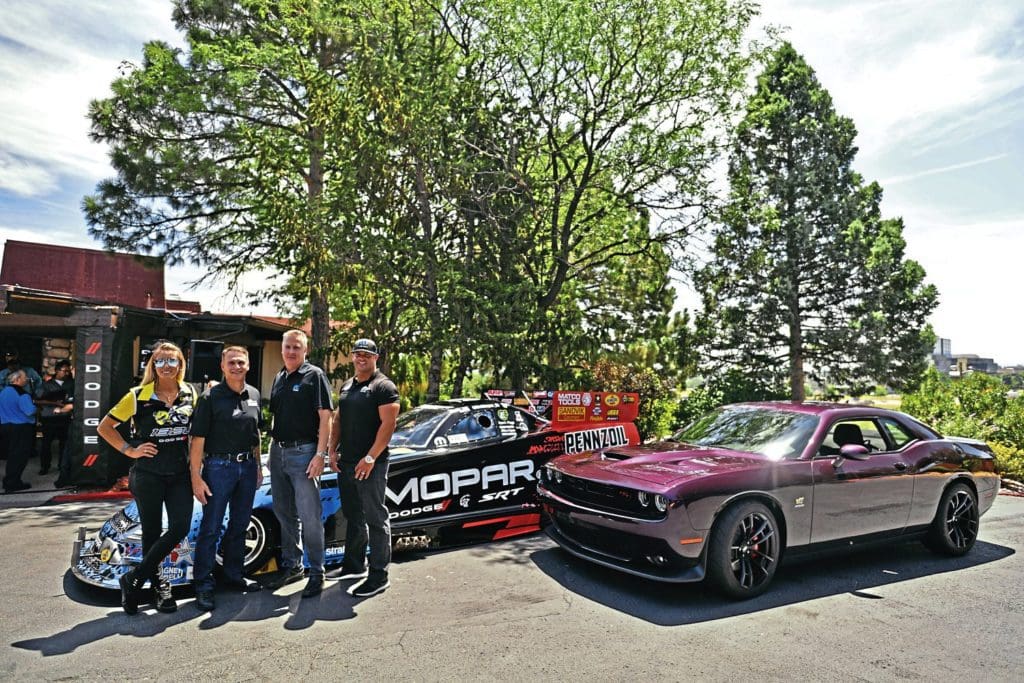 Designed essentially as a blank canvas for serious drag racing enthusiasts, the R/T ScatPack 1320 – (named after the length of a quarter-mile drag strip – 1320ft) comes with a 392 Hemi V8 rated at 485bhp and 475ft-lb of torque.
It's teamed exclusively with a quick shifting Torque Flite eight-speed automatic that features a transbrake, Line Lock and Torque Reserve features, along with an SRT-developed Active Damping Suspension tuned for drag racing and ultra stout 41-spline rear axles. Specially developed Nexen SUR4G Drag Spec 275/40R20 street legal drag tyres are also part of the package. Dodge says that the Scat Pack 1320 will blast to 60mph from rest in 3.8 seconds and down the quarter-mile in 11.7 seconds at 115mph.
And it does all this with standard dual zone climate control, power adjustable driver's seat, electric power steering, keyless entry as well as standard park assist and rear view back-up camera. The Challenger R/T Scat Pack1320 is slated to arrive in stateside dealerships during the first quarter of 2019.