Tony uncovers some rarely seen Pentastar treasure at this year's Mopar EuroNats show…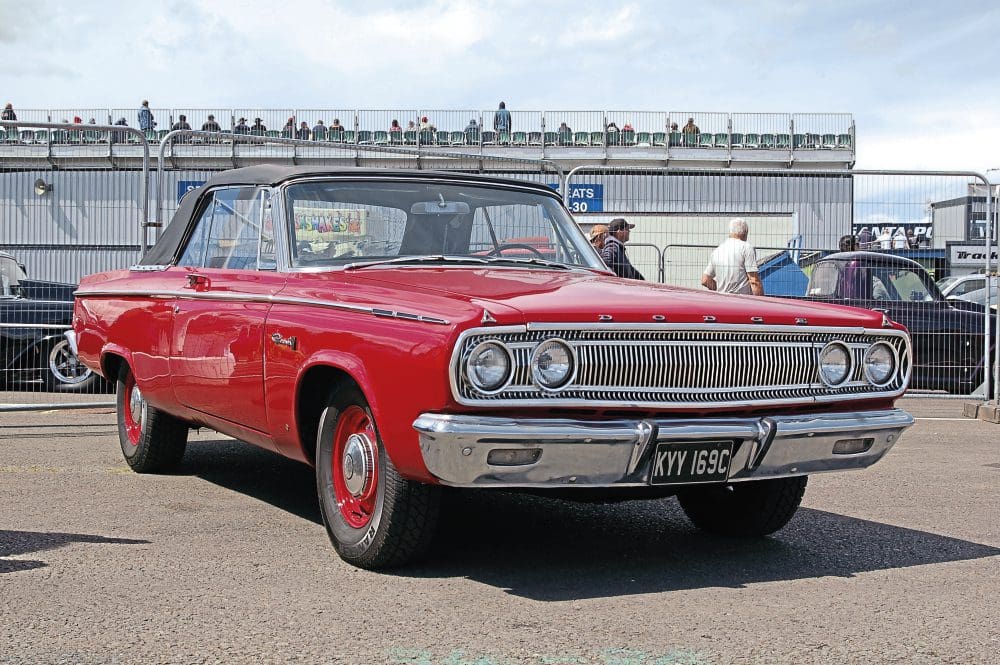 This year's Mopar Euronats, as in previous years, never fails to bring out something interesting from the Mopar community and the 25th anniversary bash saw plenty of odd ball muscle cars from around Europe and our own shores.
However, on that really caught my eye was a big red ragtop Dodge.
Eddie Yellott from Killamarsh, Sheffield is no stranger to muscle cars, what with living in the same neighbourhood as Mopar legend Tim Holmes, the Yellott family also boast an immaculate 1964 Dodge Dart GT that keeps this B- Body company. What makes this Coronet a little bit special is that for starters it's a 500 model, the top of the line, a convertible and with a limited build of only 1,403 W45 cars, that gives it an extremely rare status.
The Coronet was put together at the Chrysler assembly plant at Lynch Road, Detroit, Michigan and was built around 18th January 1965. Painted PP1 Ruby Red, with an "air foam" black bucket seat interior, black power convertible hood, console shifted automatic located behind a 318cu in V8 engine, an open axle with 3.23.1 gears completed the drive train. Power steering and manual single-pot drum brakes completed the spec, with the Dodge sitting on 15-inch body-painted steel wheels and hubcaps.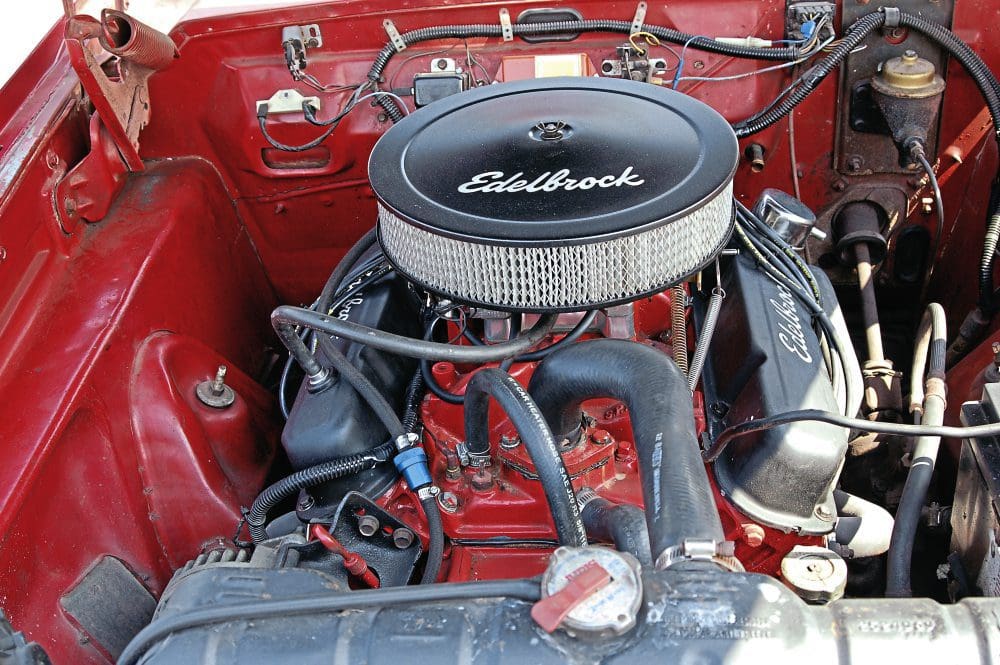 The Dodge is stunning, its condition a credit to the owner who has invested not only money but hundreds of man hours over a 14-year period, making it a very worthy trophy winner at the 2018 MoparEuroNats. The 1965 Dodge Coronet 500 could only be ordered as a two-door hardtop or a convertible and with a build of around 33,000 out of a total of 209,000 Coronets sold that year, that makes that particular model the most popular Dodge car of the time.
Article continues below…
Advert
The list price of a 500 convertible with a base appearance came out at $2,894 and Dodge pushed this price as a huge selling point, offering as it did the luxury of a 500 trimmed car, plus it was a convertible and even boasted a V8 – it all gave the model a huge advantage over the competition. Advertising slogans in the motoring press highlighted the twin virtues of value and sportiness in promoting the 500. Ads in the motoring press proclaimed "Hot Dodge…..new lower price!" and sales brochures screamed out "The car that puts excitement back in driving without bending your budget!".
Dodge in 1965 really pushed the performance ticket with base two-door Coronets built purely for NHRA drag racing. They were known as the A990 which came as stripped out bodies that were powered with racing versions of the mighty 426cu in V8 Hemi engine. These altered wheelbase vehicles were the precursors of what we know today as "Funny Cars". Plymouth also had their own versions using the two-door Belvedere. Coronets had a re-style for 1966 making the '65 model doubly rare as a one year only option and a nightmare to restore, as replacement parts are so scarce however, Eddie Yellott has done a fantastic job bringing this proud Dodge back to life.