In the December issue of Classic American: 1973 Dodge Monaco, 1958 Oldsmobile 98, Isle of Man Festival of Motoring report and more!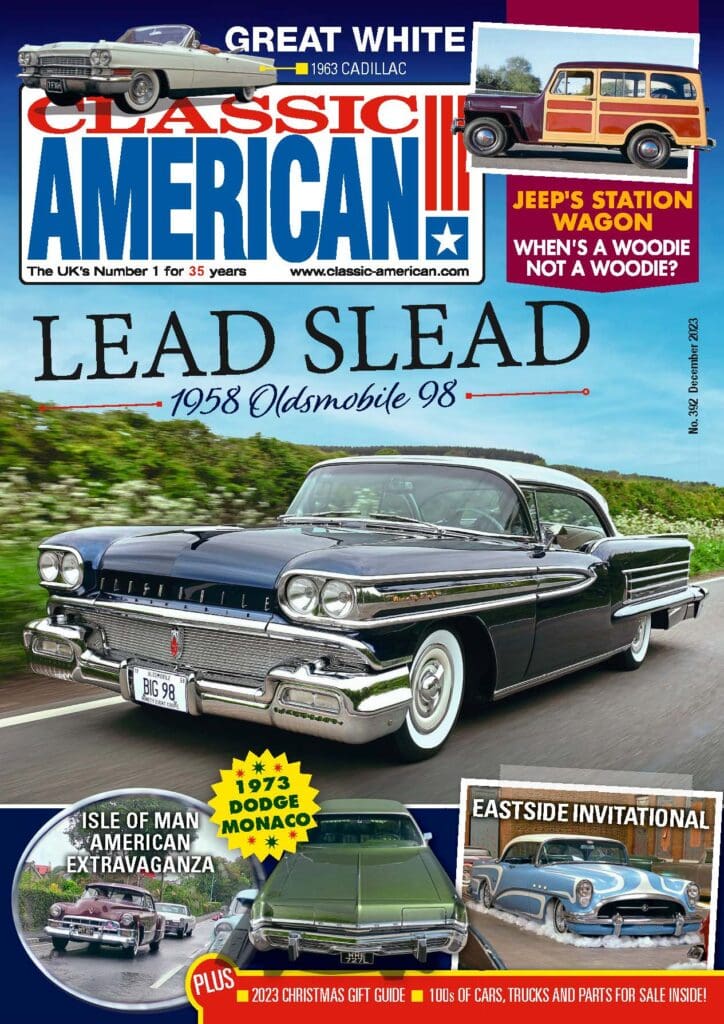 All your usual favourites are inside, including Muscle Car Files, Will Shiers' Discoveries, and Across the Pond.
Plus, this issue includes:
1958 Oldsmobile 98
Paul Wells' beautifully restored 1958 Oldsmobile 98 Coupe is stock in virtually every respect, but there was no way he was going to return it to the factory colours.
1973 Dodge Monaco
Jim Wilding has owned a mouthwatering selection of American cars over the decades, but his latest acquisition, this elegant '73 Dodge Monaco turned out to be one of the rarest of the lot. We went along to Ace American Autos to take a closer look…
1963 Cadillac Series 62 Convertible
Many children of the Fifties and Sixties have fond memories of their family cars, but only a few have been lucky enough to inherit them as adults. Pete Valente is not among them – his father's Cadillac was sold in 1978. This is the story of how it came home…
Article continues below…
Advert
Classic American People: Brooks Stevens
James Maxwell profiles automotive designer extraordinaire and visionary Brooks Stevens and his unique vision for repurposing military Jeeps for civilian use…
There are lots of news stories to digest too, letters from readers and, of course, if you are thinking about buying an American car, there are some great offerings advertised within. If you're after parts, scale models, insurance or just suggestions of where to go over the summer, it's time to head out to the shops and pick up your copy, or order online here.
But if you've caught the bug and want your regular fill of Classic American, why not subscribe? It's cheaper than buying at the newsagent, you'll get your copy early and it's delivered FREE to your door!
Article continues below…
Advert