Tatton Park, Cheshire. July 2nd & 3rd. Words: Ben Klemenzson, Photography: Ben Klemenzson & Gary Chapman
This year's show season seems to be a tale of weather, or to be more specific, weather forecasts, their inaccuracy and subsequent impact on attendance. The forecast for the Stars & Stripes show for Saturday was, to put it simply, pretty diabolical, predicting, right up until the morning of the show, heavy downpours throughout the day. Indeed, some rain did make an appearance in the morning, but Ironically Saturday turned out to be the sunnier and warmer day of the two.
The reason why this matters is because it's based on these forecasts that participants, particularly those travelling any distance, make their choices on whether to attend or not. So, whilst Saturday actually ended up having the better weather, it had lower attendance, whilst Sunday, with poorer weather (but a better forecast!) had better attendance…
Still, poor or inaccurate forecasts or not, it didn't deter most folks from turning up and the sheer variety of types of vehicles that this event attracts still proves to be its trump card. Whatever type of American vehicle you like, you can more or less guarantee there will be one of them there, from Harleys, to motorhomes to military vehicles and just about every era or type of American car or pick-up imagninable.
Nothing could be more American than a '57 Chevy and one making its debut from Ireland was the beautiful black Bel Air which had been restored by Steven Omagh for his father Derek from County Tyrone for his birthday… Now that's what you call a birthday present! Local lad Tom Newey from Hartford in Cheshire had brought along his '58 Cadillac which he uses as a daily driver: "Tesco's, McDonalds… I use it to go everywhere!" he laughed. A bit more Sixties was the '67 Buick Wildcat belonging to Mathew Monk, up from the Midlands who drives the car all over the country (we spotted it at the NSRA Southern Swap meet earlier in the year,) but a 'For Sale' sign on it suggests he may be hankering after some new wheels…
Steve Taylor is a familiar face on the American car scene in this country and he has had no fewer than four cars in the Car of the Year finals over the years. Whilst recent years have seen forays into two-wheeled Americana in the shape of Harley Davidsons, this year he seems to have returned back to what he loves best: classic Corvettes. Although, this isn't just any ordinary 1973 Corvette, but one with a Reher Morrison (Nascar engine builders) racing engine good for 500 to 550bhp. This is one awesome bit of kit as the upgrades also include C6 Corvette brakes and Shark Bite racing suspension underneath.
Article continues below…
Advert
But if it was eye-catching cars that float your boat, few were more remarkable than the 1937 Boat tail Packard belonging to Graham Taylor from Stoke on Trent. Originally it's believed the car would have been a limousine, but it was found abandoned in a field in Devon with radio equipment in the back, which lends some credence to the belief/suggestion that it may have had some connection with Bletchley Park during the War. Graham, who runs a fish and chip shop, has hand crafted the exquisite boat-tail body.
Of course, the Classic American Stars and Stripes isn't just about concours or one-off unique vehicles, but good solid to goodness American cars, some of which are peoples' daily drivers or only vehicle. And it's always nice to see cars like that, take for instance Ian Greenall's 1976 Ford Torino Elite which despite looking like a louche Seventies barge, actually packs a 460 cu in motor, hooked up to a C6 'box and a 3.7:1 diff out back.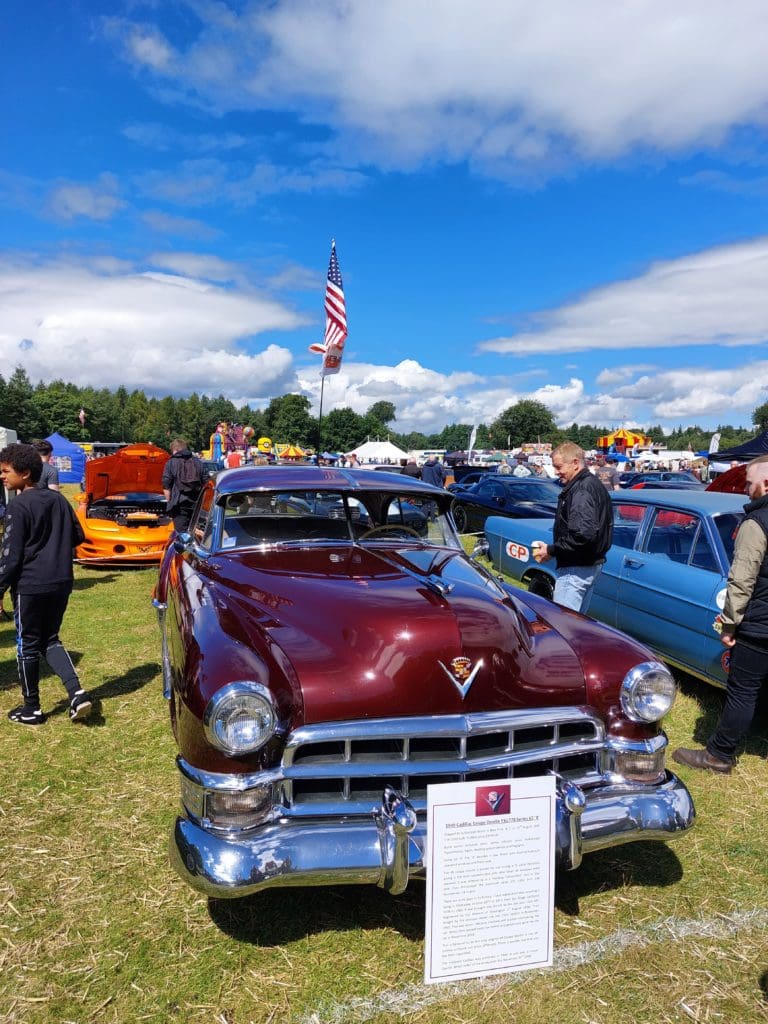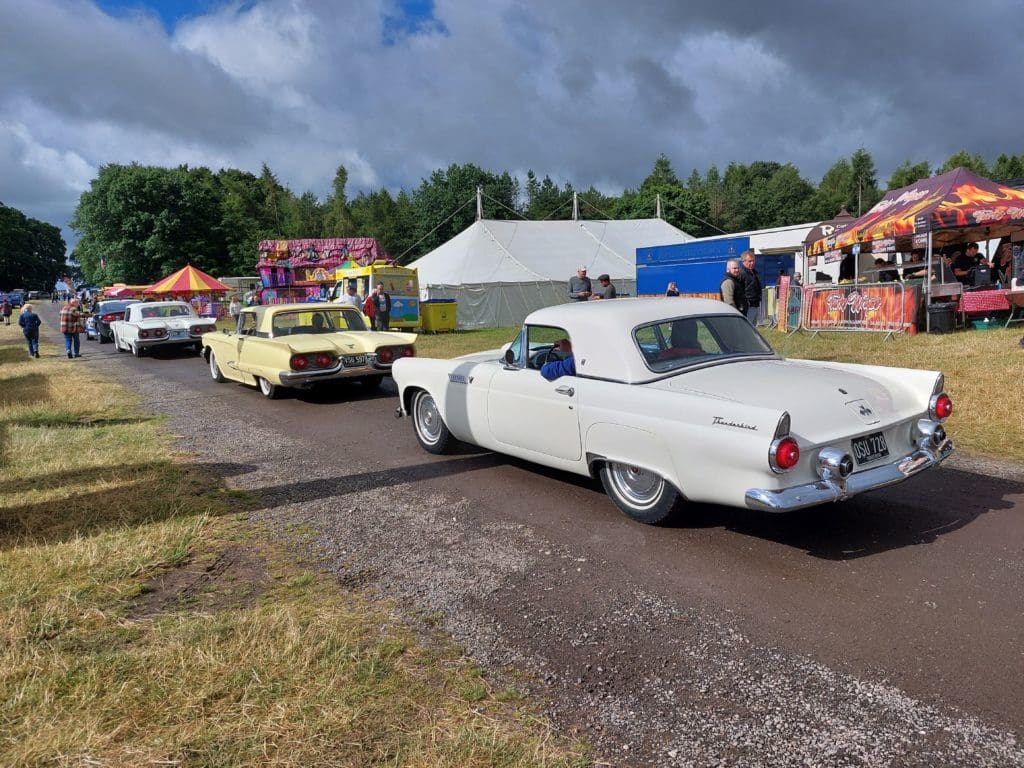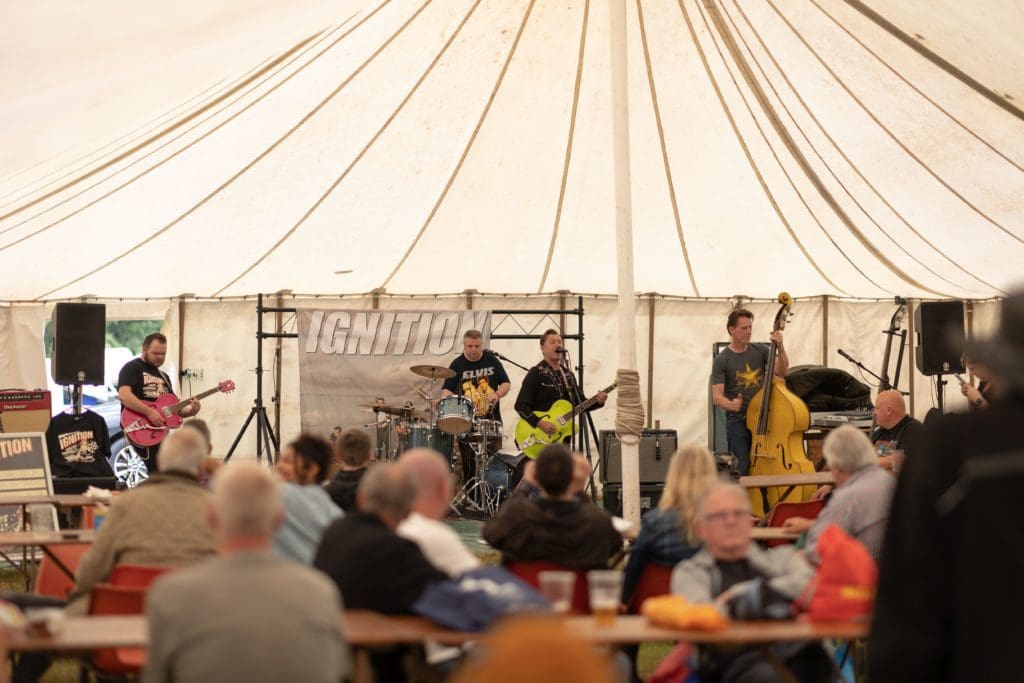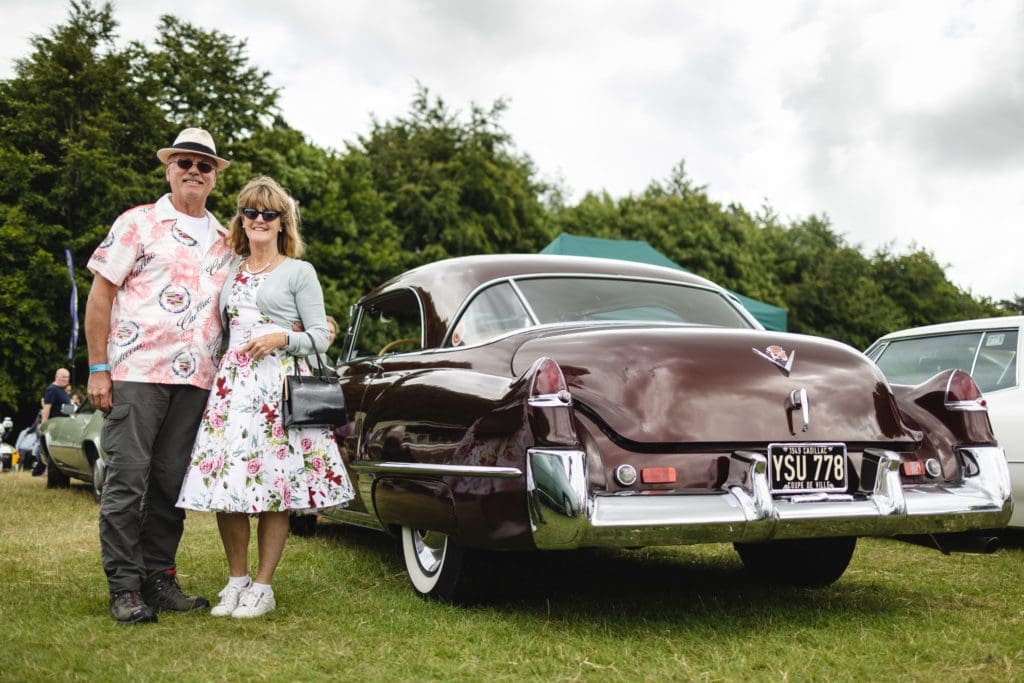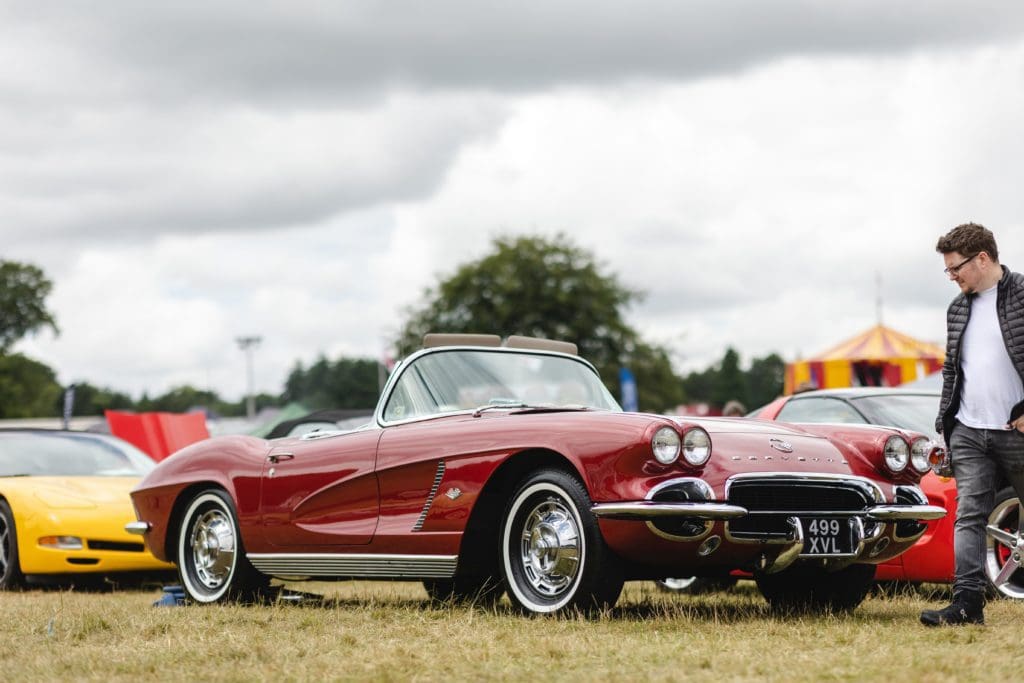 Kingstown Shipping Car of the Year
Article continues below…
Advert
The winner of the second heat of the Kingstown Shipping Car of the Year competition should look familiar to most readers, as it has swept the board in terms of trophies and accolades up and down the country, most recently winning the Fins & Chrome class at the London Concours. Owner Steve Sullivan set himself the task of basically recreating what a brand-new 1958 Cadillac Sedan De Ville would be like in a Cadillac Showroom in the fall of 1957, when the car would have been fresh off the production line.
The level of detail that Steve has gone into in 'creating' this car has many folks wondering if Cadillacs could actually have been this good when they were new, or if this is a whole new level of attention to detail, unseen in all but the highest levels of concours competition. We look forward to welcoming Steve with the other Car of the Year heat winners, on the Classic American stand at the NEC Classic Motor Show in November.