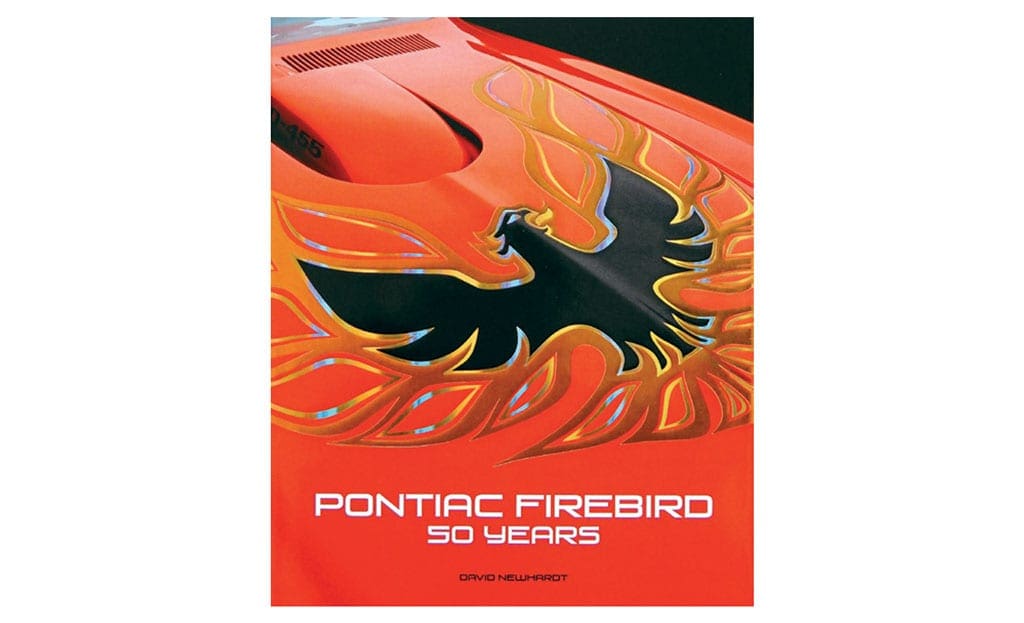 Pontiac Firebird 50 Years
Author: David Newhardt
Published by: Motorbooks
ISBN: 978-0-7603-5042-3
Price: £35
Much to the derision of my old pal Doug Forrest, a Chevy fan through and through, I've always preferred the Pontiac Firebird to its GM sibling, the Chevrolet Camaro. Statistically, I've always been a Ford guy, both British and American, but I have owned third-generation examples of both Firebird and Camaro and, to be fair, by the mid-Eighties there was little to choose between them.
In my humble opinion, the Firebird always had more charisma, seemingly more brutal a stance and, when the large 'Screamin' Chicken' Phoenix decal was applied to the bonnet, more flash. That said, the early Seventies second-generation versions were my favourites, particularly the Formula 400 versions with the nose-mounted intakes.
Both the Chevy and the Pontiac are great examples of GM's last-ditch attempts to squeeze a little more out of the dying embers of the muscle car phenomenon.
As alternatives to the Ford Mustang, both the Camaro and the Firebird were late to the pony-car party, the latter even more so, as John DeLorian, the general manager of the Pontiac Division, delayed its introduction by six months to ensure that the Poncho was not just a clone of Chevy's Camaro. This foresight resulted in 80,000 sales the first year, a remarkable figure given its late launch, and resulted in the Firebird's 35-year popularity.
If like me, you have a soft spot for the Firebird, you will not be disappointed with this weighty, expansively written and illustrated history from Motorbooks.
Published in 2016 to acknowledge a half-century since the Firebird's introduction, it's of coffee table book dimensions, with large, colourful photos, contemporary adverts and a detailed text describing the evolution of the Firebird from February 1967 to its final demise in 2002.
It covers all models including the Esprit, Formula, Trans Am, the Anniversary cars and the TV and movie stars, such as James Garner's Rockford Files gold Esprits, Burt Reynolds black Smokey and the Bandit Trans Ams and, of course, Knight Rider's 'KITT'.
More than just a picture book, it does not delve too deeply into the statistics or specs, but provides the background and details of how each evolving generation came to fruition. It's not too technical and an ideal Christmas present!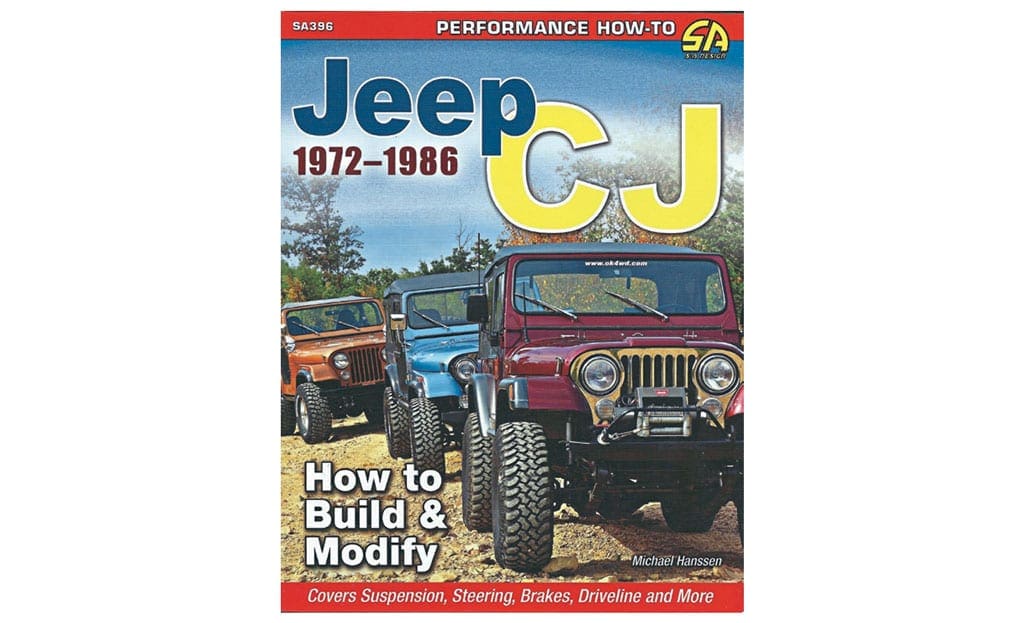 Jeep CJ 1972-1986 – How to Build & Modify
Author: Michael Hanssen
Published by: Car Tech
ISBN: 978-1-613253-42-7
Price: £23.95
It's nice to see a book about proper Jeeps and not just modified Fiats! The CJ had a long run of some 24 years, so a goodly number still survive, even if the youngest is 32 years old!
These things were made for hard work and adventurous play, so you can imagine what goodies are available to improve and further toughen up this universal workhorse.
I presume that if you have one of these you have at the least a passing interest in off-roading, so you'll probably have some idea of where to get the necessary parts to upgrade, otherwise stateside suppliers will be the way to go.
The book starts by explaining that the American Motors Corporation (AMC) owned Jeep from the early 1970s and offered both inline six and V8 engines, two-door CJ5 and later CJ7 four-doors.
It has chapters on the engines, transmissions, transfer case and driveshafts, axles and traction systems, suspension and steering, chassis and body protection, tyres, wheels and brakes and electrics.
An additional chapter on off-road recovery systems, when something goes wrong, is interesting and the Source Guide provides a comprehensive list of upgraded equipment suppliers. A knowledgeable text and plenty of photos makes this an essential read for CJ owners.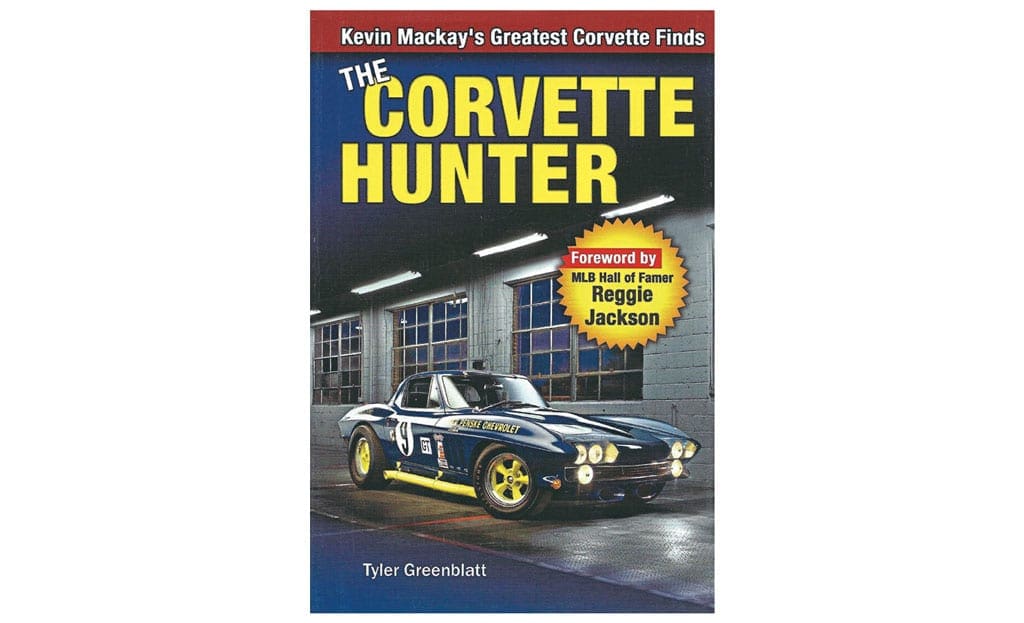 The Corvette Hunter – Kevin Mackay's Greatest Corvette Finds.
Author: Tyler Greenblatt
Published by: Car Tech
ISBN: 978-1-61347-2
Price: £22.50
Kevin Mackay's Corvette Repair Inc. is considered to be one of, if not the, premier Chevrolet Corvette repair and restoration facility in the world.
With more than 30 years in the business, there is virtually nothing Mackay does not know about the cars, especially those from 1955 to 1972. He's the go-to guy to have high-end, concours-winning restorations and to get assistance in locating, buying and restoring significant and often 'lost' Corvettes.
This fascinating book is a selection of tales, experiences and adventures in finding, documenting and restoring valuable examples of America's premier sports car. Street cars, race cars, specials, lightweights, even transparent Corvettes – Mackay is the Corvette Hunter and has located and worked on them all.
Many were well known and documented examples that dropped below the radar, often for decades, before being resurrected by Corvette Repair.
An engrossing read, with many supporting photos, you'll recognise many of these survivor cars. It's a fascinating story that not only Corvette fans will enjoy. Recommended!