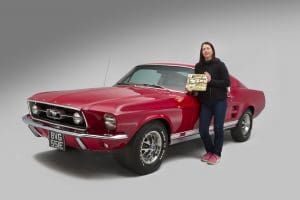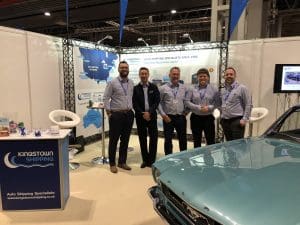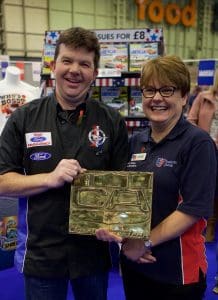 Car of the Year Heats Announced!
This year's Car of the Year heats have been announced and they take in events up and down the country from Easter through to October, with a total of seven heats, and the grand finals taking place at the Classic Motor Show at the NEC in Birmingham over the weekend of November 9-11th.
 June 9 – 10th American Speedfest, Brands Hatch
June 16 – 17th Footman James Bristol Classic, Shepton Mallet, Somerset
June 30 – July 1st Stars & Stripes, Tatton Park, Cheshire
July 8th Rally of the Giants, Blenheim Palace, Oxon
July 27-29th Mopar EuroNats, Santa Pod Raceway, Northants.
Oct 6th -7th Prescott American Autumn Classic, Glocs.
Footman James and Kingstown to Sponsor Car of the Year
Classic American is pleased to announce that Footman James insurance are continuing their long term sponsorship arrangement of the Car of the Year competition. Additionally there is a new sponsor for this year's Car of the Year competition in the shape of Classic American advertiser Kingstown Shipping, who have committed to supporting this year's event alongside Footman James.
Kingstown have expressed an interest in being hands-on with their sponsorship, so expect to see them on the Classic American stand at events over the summer, where they'll be more than happy to discuss everything and anything you might want to know about shipping vehicles from the US, or from anywhere else for that matter!
What is Car of the Year?
Car of the Year is the only concours competition of its kind in the UK, aimed specifically at American vehicles which can be either original or restored, but must be stock (or as near as stock ,) as possible. Over the Summer Classic American attends seven American car shows all over the UK, selling magazines, back issues and subscriptions.
As well as all this, these shows are covered editorially to provide content for Classic American, but most importantly each show is a 'heat' of the Car of the Year competition and a winning car is picked at each show, with the winner receiving a cheque for £150 and a rather smart-looking unique hand-cast brass-cast trophy. There's no entry procedure, any American vehicle at any of the heat events is eligible.
Each of these heat winners is invited to bring their car down to display on the Classic American stand at the Classic Motor Show held at Birmingham's NEC over the weekend of November 9 – 11th. Over the weekend the cars are judged, usually by three independent judges and one overall champion is picked, winning a cheque for £500, a prestigious large hand-cast brass trophy and their car on the front cover of February's issue.