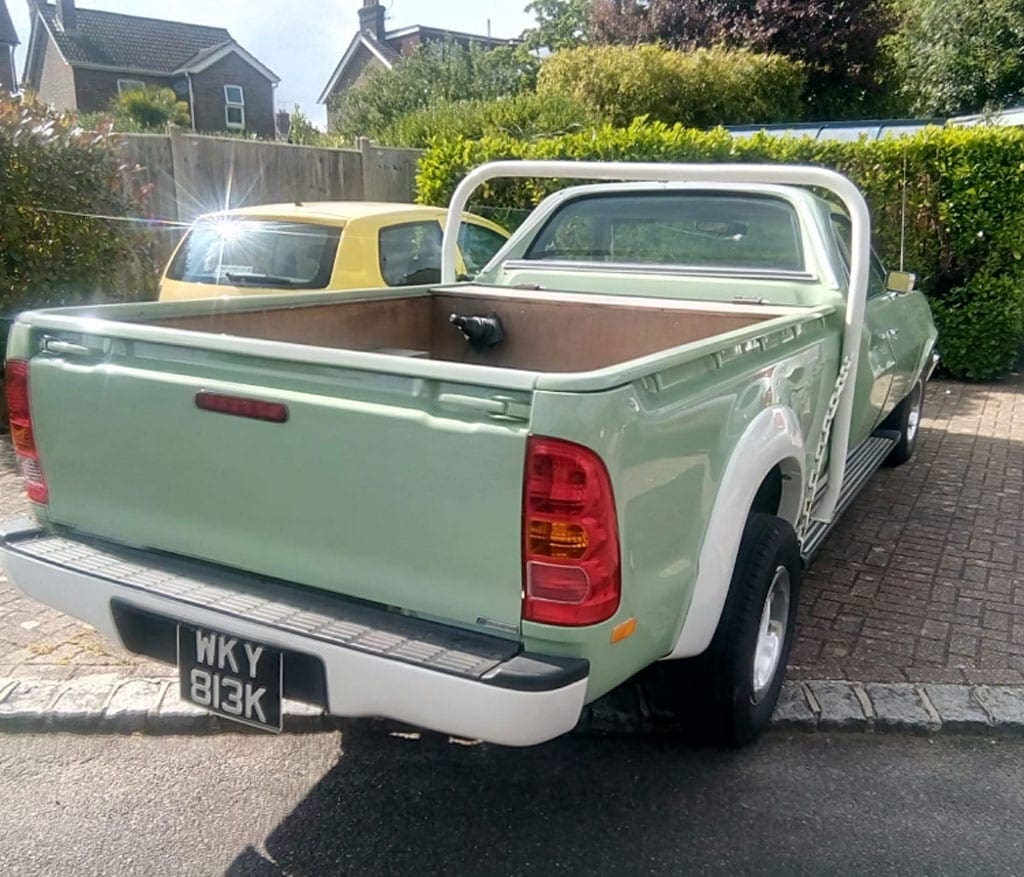 This Dodge D100 is for sale on Classic American.
This truck has a one off Chevy engine and gear box with a 5.7 Ford Grand Torino cab and a brand new back tub.
It has been professionally built and it has new tyres and wheels, but it dies have a cracked windscreen.
Ideal for promotions, shows or film work. Big and loud!
Price: £6500 Ono
Location: West Sussex
Contact: 07851765252