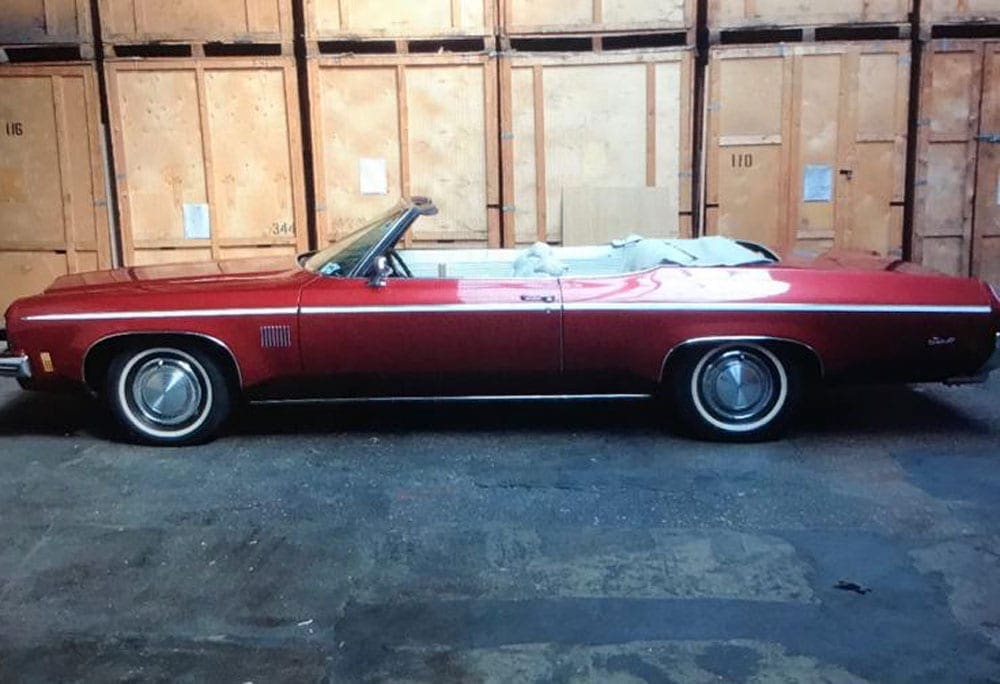 This 1973 Oldsmobile Delta 88 Royale Convertible is for sale on Classic American.
This car has a 5.7 V8 350 and it was owned for over 15 years. There's approx. 10,000 miles in this time and locked away under cover when not in use, original mileage 80,000.
Good points: Very good, clean, solid and original car. MOT & Tax Exempt, Classic Insurance, Agreed on value at GBP 15,000 by the current insurer. Electric power, windows/bench seat-hood/roof/AC. Known to be the only one in the UK (very rare) even over the pond. Bright work, panels and glass is very good condition.
Bad points: Roof/hood – NOS Vinyl needs refitting but comes with the car. Front bench seat needs retrimming. Usual paint blemishes – due to reaction (not rot or rust). The water pump needs replacing, this only happened recently, literally a mile from home.
Once these bad points have been put right, its a super smooth cruise with that lovely V8 Burble. V5 in owner/registered keepers hand.
Price: Wil accept nothing less than £10,000
Location: Croydon/London area
Contact: If any genuine queries/offers/possibly swaps (WHY) contact 07399 803 403