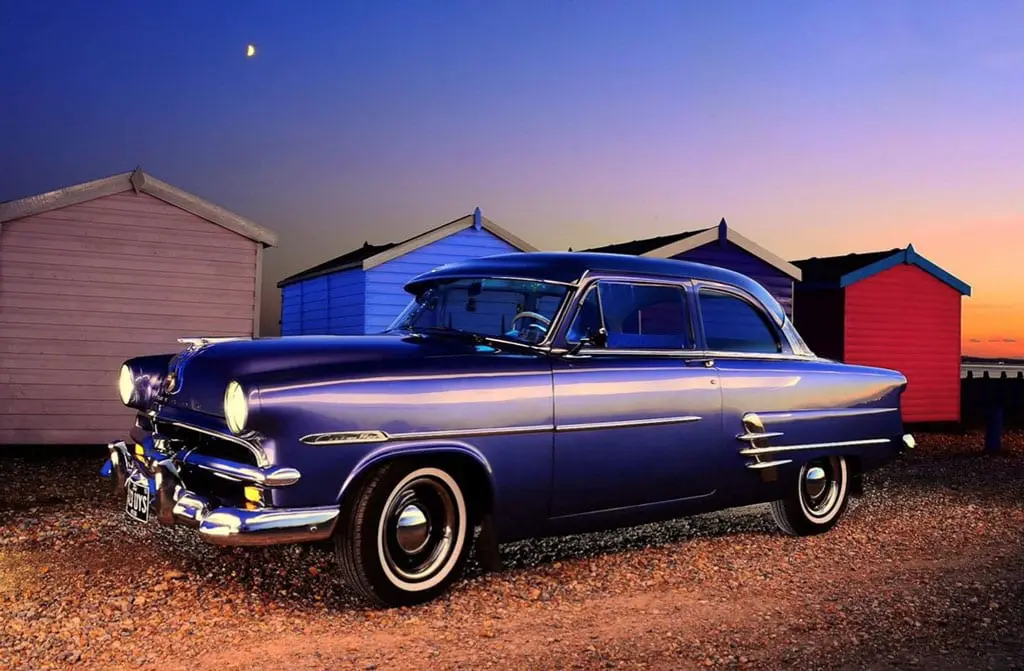 1953 Ford Meteor is for sale on Classic American.
This car is a 350 Cu.in Chevy Small Block Engine and Auto box. It's had a recent new alternator, starter motor, leaf springs and respray, flaked roof and pinstriped by Nefarious.
This car runs like a dream, never misses a beat and pulls like a train. Fun all day long. Only selling as seller has finally bought their dream car.
Price: £15000 OVNO
Location: Hayling Island
Contact: Tel 07889710189