The Custom Royal was Dodge's top trim level in the Fifties, offering a stunning mix of luxury, performance and value. After a dedicated restoration, this rare convertible is fit for a king.
We wouldn't get to see this one without a man called Gary Sanders. Gary is really a Harley-Davidson guy, with quite a few of them keeping a solitary Indian company in the garage.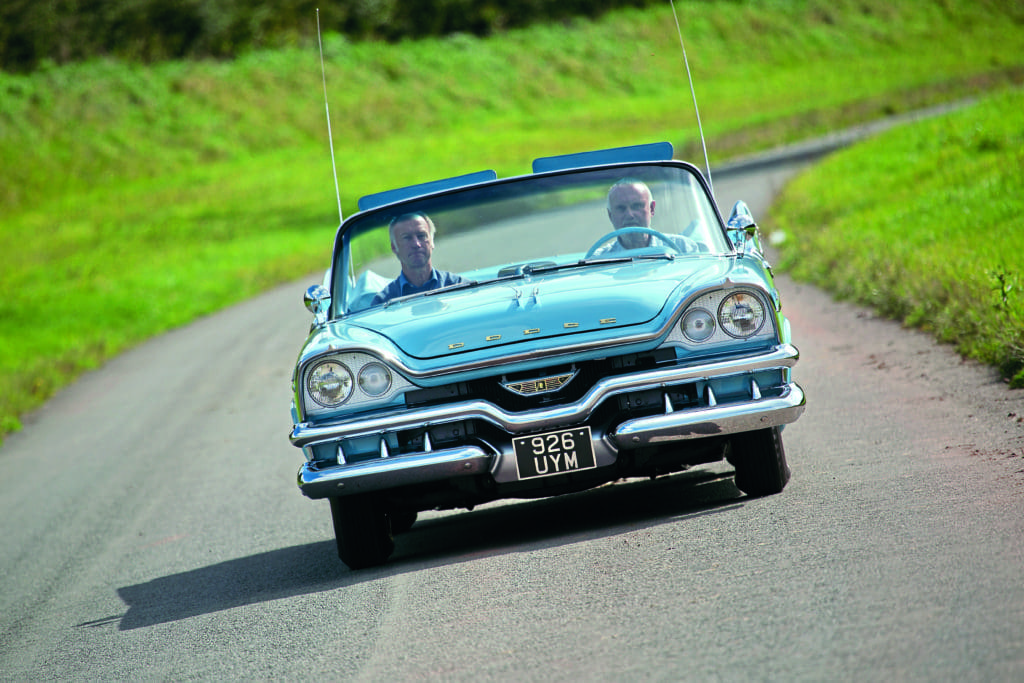 But he's always admired American classic cars of the Fifties, a feeling that intensified once his work took him on regular trips to the US. Eventually, with retirement approaching, Gary found himself in a position to look for something to buy. In Phoenix, Arizona he visited a large classic car dealer with perhaps 50 or 60 machines to choose from. Gary's number one target was probably a Chrysler 300C, but they're hard to find in top condition (the convertibles even more so) and fetch enormous sums. In Phoenix he found something that offered an excellent substitute.
For all things Classic American, like our page on Facebook here!
"The dealer said this Dodge had been through a two-year restoration, but the previous owner had developed health problems which meant it was being sold without really being used," he says.
"I'm an engineer and I tend to be quite particular about whether something has been done right – anything that doesn't line up tends to catch my eye. I went right over this car for a couple of hours and I just couldn't fault it."
To read more, you can purchase a back copy of our May 2018 edition here!
After a long restoration and an unknown period off the road before that, a few teething troubles were inevitable. "The brakes pulled badly to one side," says Gary. "I dismantled them and rebuilt them and it's much better now. I also fitted new tyres; some radials that look exactly like the original cross-plies. It's made a considerable improvement to the car's behaviour on the road."
Perhaps the most interesting work to the car has been the modification of the Highway Hi-Fi. We weren't kidding when we said the records were expensive – at the time of writing, three were for sale together on eBay in America for $450. What do you get for that? Two discs of music from little-known light jazz orchestras and a radio play of George Bernard Shaw's Don Juan in Hell. You'd have to be a stickler for originality, wouldn't you?
Gary is quite dedicated, in that everything has to look right, but there are limits. He discovered that Tadpole Radios in Essex could convert the Highway to work with conventional 45rpm singles, while also adding transistorised circuitry to the valve radio to allow a Bluetooth interface and wavebands other than the original AM range. All with zero external difference…
To read more, you can purchase a back copy of our May 2018 edition here!
The '57 Chrysler Corporation products probably wallowed less than most rivals, thanks to the new X-braced chassis and torsion-bar front suspension, aided by anti-dip control arms and an anti-roll bar. One of the other features of these striking new Virgil Exner-designed bodies was their rubberised mountings to the chassis frame: great for silent isolation on smooth roads, but liable to allow lots of scuttle shake when you struck a bump.
It sounds as though most of the other rattles and leaks that caused owners to frown back in the day have been carefully engineered out of this car during its exhaustive rebuild – it must be better than new. We believe only 399 Dodges were ordered with the D500-1 twin-carb set-up in 1957, with perhaps just a handful being Custom Royal Convertibles. If Gary is able to research the history of his fabulous example and show that the restoration has retained the original specification, it may turn out to be even more special than it looks.
For all things Classic American, like our page on Facebook here!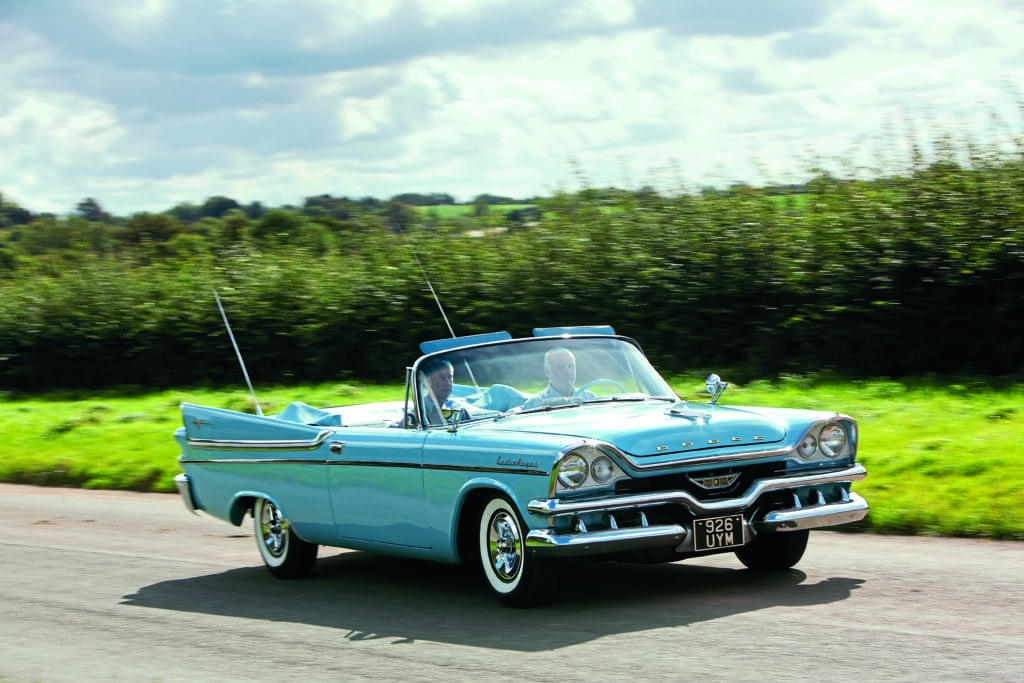 To read more, you can purchase a back copy of our May 2018 edition here!
For all things Classic American, like our page on Facebook here!
---

Enjoy more Classic American reading in the monthly magazine. Click here to subscribe.
Sell your Classic American car here.