As we prepare to put the clocks forward this month, heralding the arrival of British Summer Time, Classic American turns the clock BACK… to the heady days of the 1950s, 60s and 70s and some of the coolest cars to have survived to the present day.
So who's coming along for the ride, as we travel back in time to enjoy the incredible sights, meet the people behind the metal and savour the atmosphere of times gone by… when life was so much simpler, and cars were so much more adorable!
First off the drive is a stunning 1963 Ford Galaxie. It's red, inside and out, and owned by a man who's a huge fan of racing driver Jack Sears. Then we move along the colour spectrum to a delightful baby blue, and a car owned by a couple who love the Fifties scene – and especially their '57 Chevy.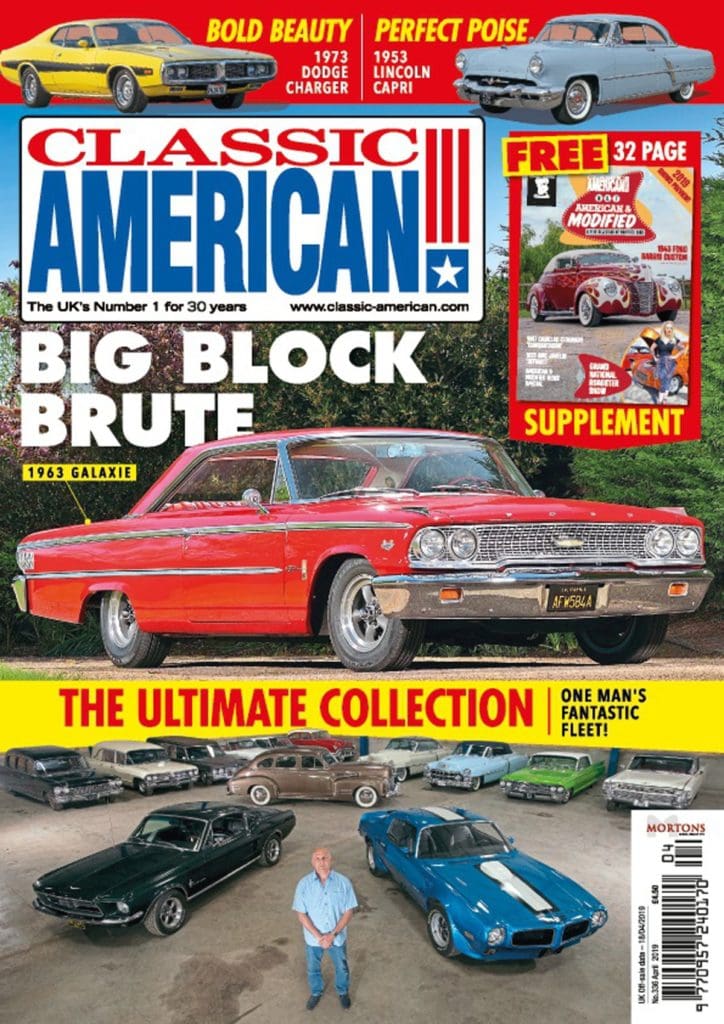 Next up in the primary colours line-up is a bright yellow 1973 Dodge Charger. Its eye-popping brightness means you'll probably need to get your shades out to read this feature! But it's a good opportunity to give your sunglasses a clean, ready for going out over the summer and enjoying all those fantastic classic car events that are being lined up across the country. Let's hope the sun shines for as long as it did last year!
But probably the most impressive feature of our April offering is a quick tour around the UK-based Russell Schacter car collection. If you're not feeling envious by the time you reach the end of this article, you're reading the wrong magazine!
We're not even half-way through our offering yet, though. Don't miss the story of the 1953 Lincoln Capri two-door hardtop coupe, which includes a page of images from Ford Motor Co of the Carrera Panamericana.
Article continues below…
Advert
There's also a look back at the 1977 London to Sydney Rally, with stunning photos from the pre-digital days. Remember them? And we have the first part of the story of John DeLorean.
If you enjoy a bit of fettling under the bonnet (or 'hood'), Rob Woodall takes a look at the behaviour of recalcitrant fans, and how to deal with them. And it isn't by banning them from football grounds…
The Drive-Buy model that would like you to take it home is a 1958 Chevrolet Apache Suburban (blue exterior, red interior). So what's your primary reason for buying the magazine?  There are lots to choose from… including, this month, a FREE 32-page American & Modified supplement!
Article continues below…
Advert