Coventry Transport Museum is issuing a call to street van, hot rod and custom car owners to join them for an afternoon of retro fuelled entertainment as it gets set to host its first Coffee & Cars event of the year. The Coffee & Cars: Hot Rods event will take place on Saturday 11 March and is the first meet-up in 2017 of the popular Cars & Coffee events series, with further dates scheduled  throughout the year.
Owners of street vans, hot rods and custom cars are invited to pre-register their automotive pride and joys – email [email protected] to register a vehicle – before revving up their engines and making their way to Millennium Place for a day dedicated to the sights and sounds of 50s Americana.
For the free entry event, there will be an array of activities including pin striping demonstrations by renowned pin striping artist MG and 1950s style dance displays by the Strictly Jitterbug group, with the general public welcome to join in during the intervals. Tasty treats from Shake, Waffle & Roll, face painting and free plays on the exhibition Jukebox crammed with vintage hits will also be on offer as part of the activities.
Jo Muskett, Director of Marketing and Communications at Coventry Transport Museum, said: "We are really looking forward to hosting the Coffee & Cars: Hot Rods day, as it provides a fabulous start to our Coffee & Cars event season. "It's a great opportunity for custom car owners, fans and enthusiasts to gather together and celebrate the 50s heyday of the low-slung customs and cool chopped designs with plenty of suitably themed entertainment.
"With a lot of cars already registered it's shaping up to be another great celebration of the hot rod and custom car scene as we continue to bring the sights and sounds of 1950s Americana to the Coventry Transport Museum." Alongside all the entertainment on offer, visitors will also have the opportunity to visit the new Hot Rods & Kool Kustoms exhibition which showcases a wide range of low-slung customs and cool chopped designs from the hot rod heyday of the 30s, 40s and 50s.
The exhibition received its Grand Opening in January with various guests of honour including Jaguar Land Rover Design Director Ian Callum, whose own 1932 Ford Hi-Boy Coupe and 1956 Chevrolet feature in the exhibition, in attendance. With the cars taking centre stage, the exhibition showcases a premium line-up of icons from the American and British hot rod and custom car scene, all equipped with eye catching designs, thunderous engines and compelling histories.
Article continues below…
Advert
The Hot Rod stars of the show include UK custom club Junkyard Cruisers founder member Anthony Ward's 1957 Ford Popular, nicknamed 'Poppy,' which has featured in a number of high profile Hot Rod magazines. There is also 'Attitude Adjustment', a unique wheelchair accessible, hand-controlled hot rod/drag car built by Herefordshire teenage hot rod engineer Rogan McGilp for his young disabled brother. Built from scratch in five months by Rogan and a group of friends, Attitude Adjustment's style is described as "1920's Chicago gangsters meets The Munsters" and won student Rogan the title of UK Young Engineer of the Year 2016, in the National Science + Engineering Competition at The Big Bang UK Young Scientists & Engineers Fair.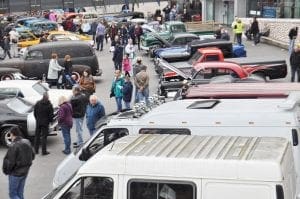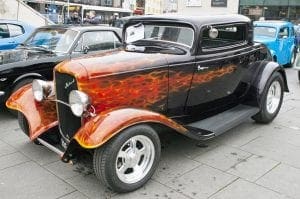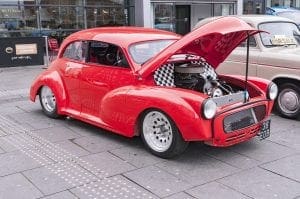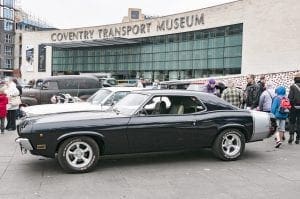 Another inspiring story from the exhibition cars comes from David and Lesley Brown's 1931 Ford Model A Phaeton, built by wheelchair bound hot rod builder Galen Meek, in the basement of his house in Colorado. The Bedford-based Browns bought the car in 2007 and in a testament to Galen Meek's engineering skills the car has clocked up 32,000 miles as the couple lived out their own 'American Dream' with road trips across 20 US states and parts of Canada.
Article continues below…
Advert
In 2015 the car was imported and the adventure continued around the UK, with a further 7000 miles clocked up by the Browns, who are members of the National Street Rod Association. The Hot Rods and Kool Kustoms exhibition will run from 28 January to 14 May. For more information on the exhibition visit http://www.transport-museum.com/events/1198/new_exhibition_hot_rods__kool_kustoms