This Cadillac's first owner kept it for 43 years and the current keepers have had it for 14 years, with no plans to let it go. Such devotion points to something special.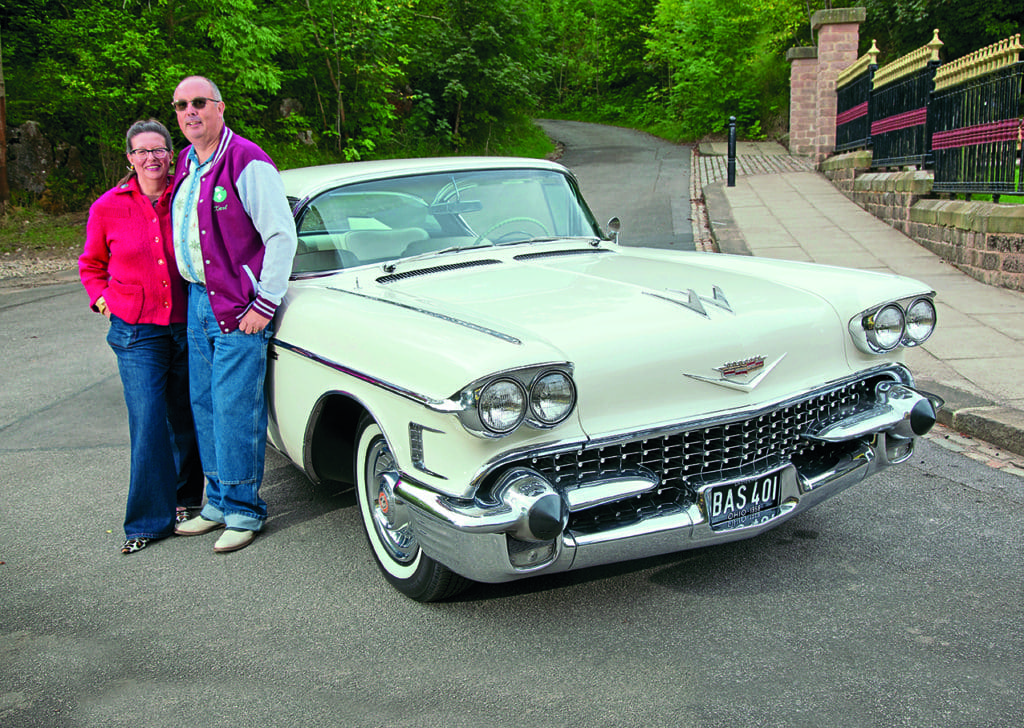 From 1945 until 1975, or maybe later, Cadillac never made a bad-looking car. They often gave us designs which were extravagant, even excessive, but when they were compared with their American contemporaries, they always seemed to be well-judged and nicely proportioned. Even for 1958, when US auto industry stylists had a collective Condor Moment, Cadillac kept it together. They stuck with the sweeping good looks of the '57 models, merely doubling up the headlamps so everything resembled the exclusive Eldorado Brougham of the previous year.
Especially the Series 62 Coupe, actually. The car you see here is obviously a two-door design while the Eldo Brougham had four doors, but that extraordinary celebrity model was cunningly styled to resemble a two-door pillarless hardtop, right down to the hip-kick you'd expect to see behind the door and which appears here. The Series 62 hard-top coupe was only two-thirds the price of the Eldorado Seville and less than half the price of the Brougham, but it was still a $5000 automobile by the time you'd added a few options.
For all things Classic American, like our page on Facebook here!
We think the first owner of this car, one John Zavodny of Ohio, paid around $5200 with the power windows, radio with electric aerial, E-Z Eye glass and delivery charges. He bought it from Sanderson Motors of Rocky River on June 12, 1958, but this may have been late enough in the season for him to negotiate a decent discount − the '59 models would be on sale by the autumn. Rocky River is a settlement a little way west of downtown Cleveland, looking out over Lake Erie. Summers are warm, but winters regularly plunge below zero, so it's no surprise that Mr Zavodny resisted the temptation to spend $474 extra on air conditioning.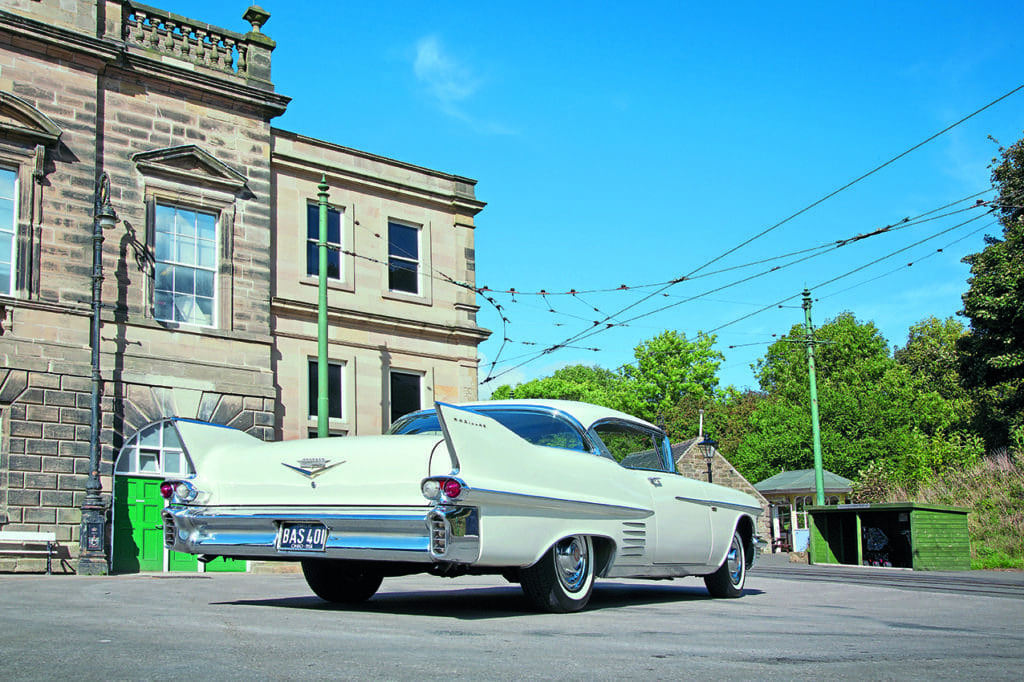 Alpine White paint, with a white vinyl/black brocade interior, gives the car some extra glamour and it's not really surprising that the owner has been invited to help out with a couple of weddings over the years. Karl Clements knows this car inside out, having owned it since 2003, but what's unusual about his ownership is how little he's had to do to it. Indeed, how little anyone's had to do in the 59 years since the car was built. It's a proper survivor, and bar the odd rust repair, a coat of paint and new fabric on the front bench it's as original as it reasonably could be. We'll let Karl tell the story of how it came to be his.
For all things Classic American, like our page on Facebook here!
"In 2001, I was at Drayton Manor car show, looking at a white 1958 Cadillac thinking 'this is a really nice car', so I got talking to the owner. As it turned out the owner, Ken Chilton, lived only a couple of miles from us. From that point on we started going to car shows and rock 'n' roll dances together; my wife Heather teaches rock 'n' roll dance classes in the Derbyshire area.
"I used to help Ken with some work on the Cadillac and I said that if he ever wanted to sell the car, please could he give us first refusal − not thinking Ken ever would. One rainy Friday in September 2003, Ken turned up at my work and said he was going to sell the Cadillac… did I still want it? I said yes straight away." Karl and Heather were about to depart to America for three weeks, so they left a cheque with Ken and said that if he really wanted to sell it, he should cash the cheque. And if he changed his mind, that would be okay too. But he'd made his decision, the cheque was cashed and Karl and Heather had bought a classic Cadillac.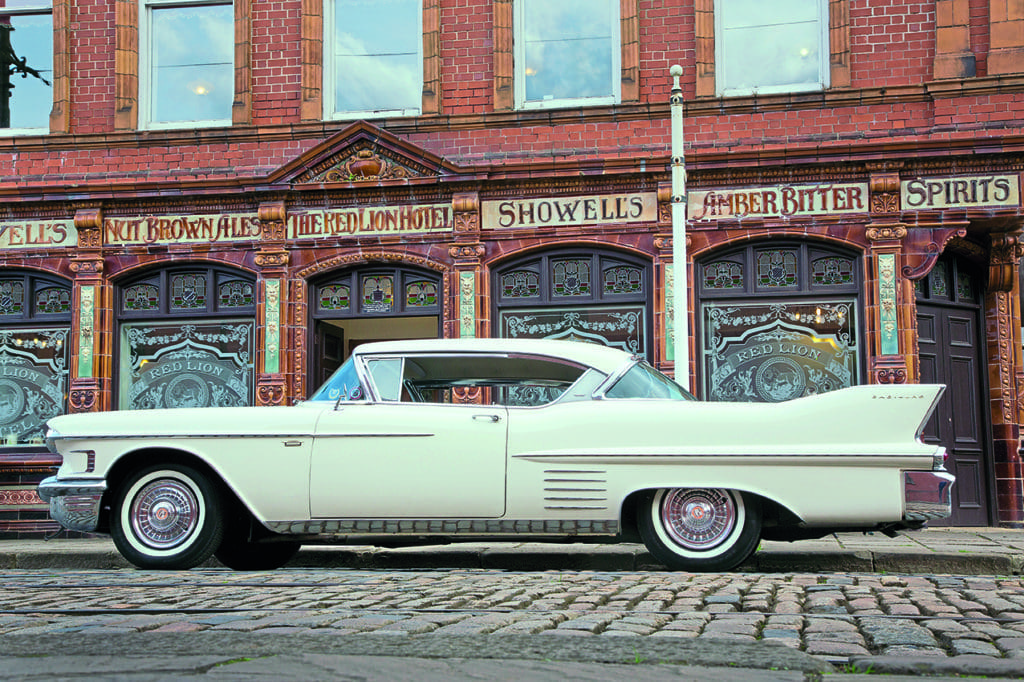 A trip to Ohio
Ken had imported the car in 2001. He flew out to Ohio before purchasing it as part of the sale of John Zavodny's estate. Before shipping, the engine rocker gear and front suspension were overhauled and a new set of whitewall tyres were fitted, but not quite everything was as it should be when the Clements took it on.
"When we first acquired the car in 2003 it had a leaky Rochester carburettor which numerous people had tried to overhaul in the past, myself included," says Karl. "As soon as you switched the engine off it would start leaking fuel everywhere. So I swapped it for an Edelbrock carburettor and at the same time fitted a Pertronix electronic ignition system along with a Flame Thrower coil."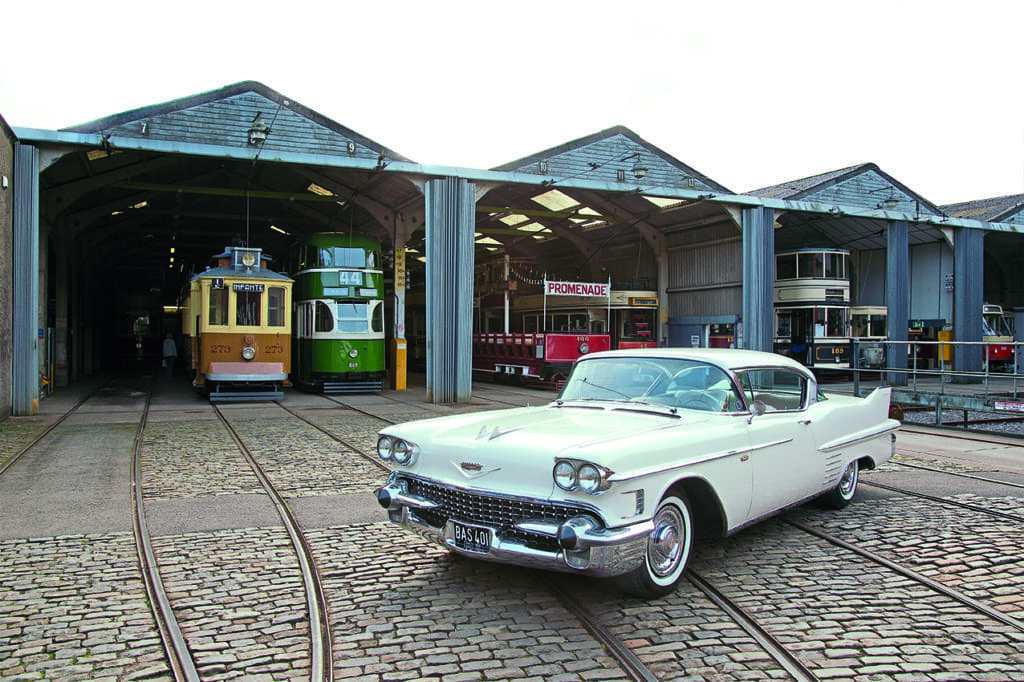 Karl's other jobs have amounted to rebuilding the sticking Delco Moraine brake booster, fitting a new fuel pump and replacing the speedo cable − it snapped when the screw came out of the trip, jamming the mechanism. Apart from service items, that's all the mechanical attention the Cadillac has needed in the last 14 years. But those Ohio winters had taken a toll at some point, with work to rear wheel tubs leaving an unsightly, non-original look. So Karl entrusted the car to G M Clements body shop (no relation!) in Alfreton, where the original profile was recreated. You can just imagine the hard-packed slush freezing up inside the wheel tubs one particularly hard winter… it's a miracle the rest of the car survived so well. But it had, and the only other work Graham Clements needed to do was some fresh paint on the bottom of the front wings, the sills and the door bottoms.
"The car was previously painted in the US,' says Karl. That included painting the underside in satin black. With regard to the interior, the front bench seat stitching was coming adrift, so it was re-covered by Graham Dean of Ilkeston with material from SMS in Portland, Oregon."
For all things Classic American, like our page on Facebook here!
Karl took both front and rear seats to Graham, but was told the rears were too good to do. They looked as though they had never been used and Graham was able to make such a good job of the front seats that you really cannot tell one row is new and the other is from 1958. While we're on the topic, they are rather beautiful seats, aren't they? The brocade cloth panels are a kind of charcoal black which echoes the dash top, but has flecks of silver running through it. And check out the seat back in the rear, behind the folding arm-rest − the Cadillac logo is embossed in the vinyl.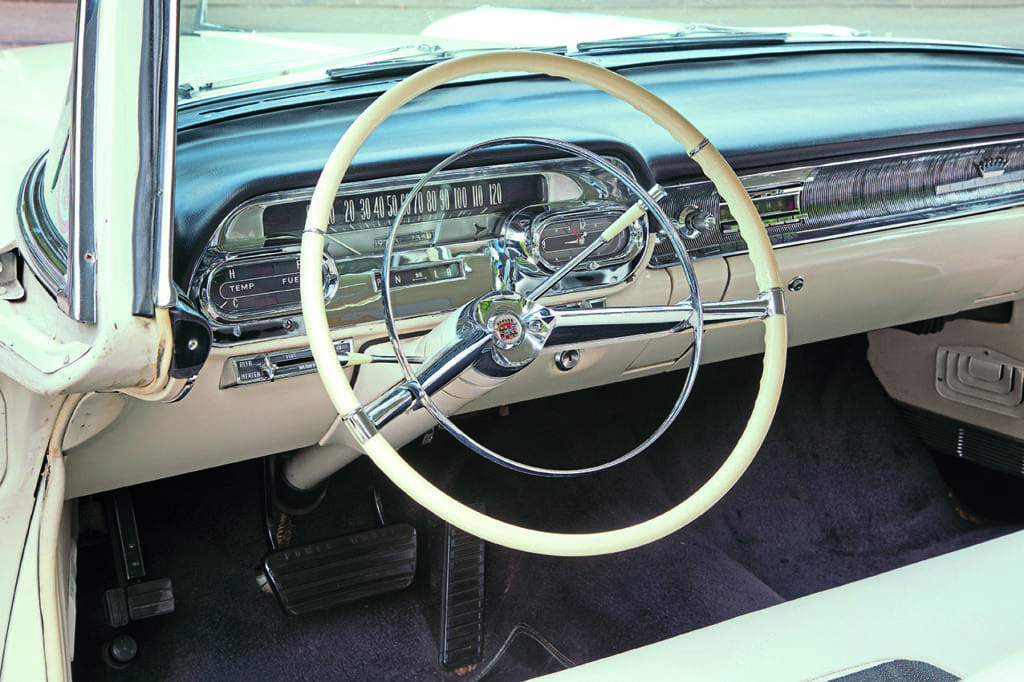 It's only original once
"The car still retains its crayon marks on the bulkhead which is one reason the engine bay has not been improved," says Karl. "These marks match the ones underneath the dashboard. The speedo shows 59,000 miles, which we believe may be original. Our intention was to drive the car for a couple of years and see what it was like for reliability… 14 years later we are still driving it."
That's a tribute to a well-engineered, well-built car, but in a way it's also something that's hampered Karl's urges to make changes and improvements. "As it is so original I'm reluctant to carry out modifications that could not be undone. Most of the chrome and stainless appears to be original and it has a few marks and pitting, but then isn't that part of the character of the car?"
It is, of course, and it hasn't stopped the big coupe from winning a prize as a Top 10 car at Billing in 2009 and a pot for Best Fins 'n' Chrome at Stars & Stripes, Tatton Park, in 2015. But it's left an itch unscratched, which has led to a recent second purchase. Yup, after 14 years as a one-Cadillac family, Karl and Heather now have a dark blue 1949 Cadillac 61 series coupe. It's already been lowered and may end up on airbags and with a new paint job. Keep an eye out for it at shows in the North West through the rest of this year!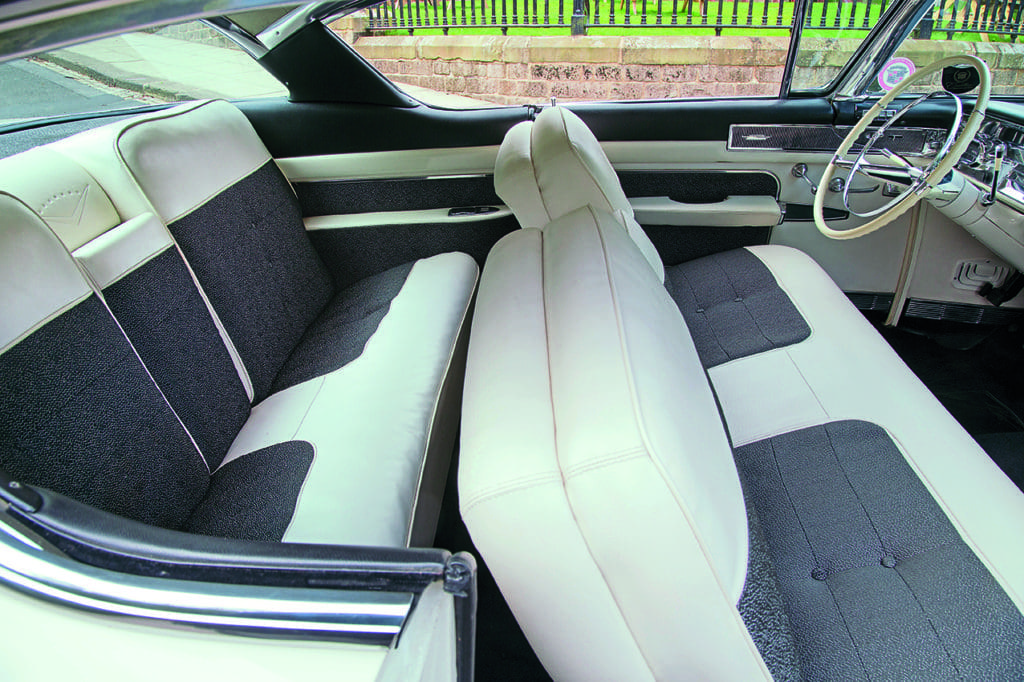 But don't think that spells the end of the road for this beautiful '58. It's been part of the Clements' lives for a long time now, appearing at the Fifties weekend which Karl and Heather organised for six years at the Crich Tramway Museum, and even making an appearance on Children in Need when it attended an all-night dance-a-thon that Heather was involved with at Derby Velodrome. "The presenters read the news and did the weather while sitting in my car," laughs Karl.
He began our conversation by telling us that his love of American classics started while waiting for the school bus, when a guy in a brand-new 'Smokey and the Bandit' Trans Am would drive past every day. That's not the kind of introduction you might expect to lead towards an elegant Fifties Cadillac, but it hardly matters now − this car is never going anywhere. "It's a member of the family," says Karl, "and it'll be the last thing to go." Ugly cars can inspire interest or even sympathy, but the beautiful ones are easier to love, aren't they?
For all things Classic American, like our page on Facebook here!