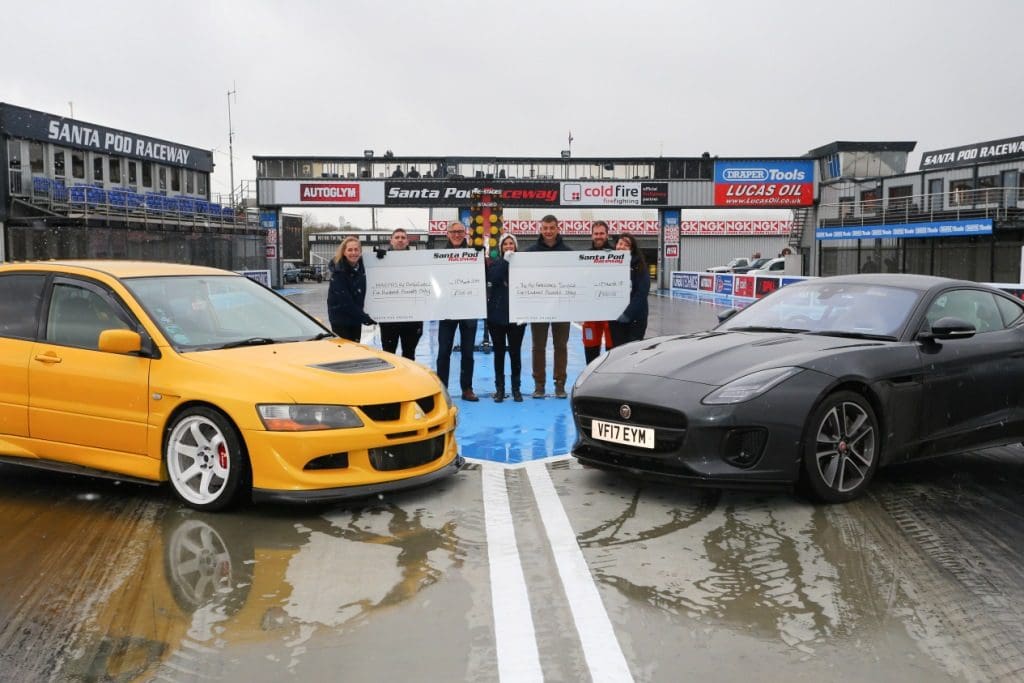 'RUN WHAT YA BRUNG' – Public Track Day
Santa Pod Raceway
Article continues below...
The two highest bidders in an online charity auction became the first drivers to traverse Santa Pod Raceway's brand new, all-concrete racetrack on Saturday. The auction, hosted on Ebay, raised funds to benefit two regional air ambulance organisations, The Air Ambulance Service (East Midlands) and Magpas Air Ambulance (East Anglia).
Each of the dragstrip's two lanes comprised a separate auction lot, and members of the public were invited to post bids for either lane. Car enthusiast Jordan Bradford was the highest bidder for the right, Autoglym-sponsored lane and drove his immaculate Mitsubishi Evo 8 all the way from Sevenoaks in Kent, with his mother in the passenger seat. "I wasn't going to let this weather beat me," he said, as an icy overnight front revived mid-winter conditions across the country.
The identity of the winning bidder for the left, Coldfire-sponsored lane surprised everyone. After six months spent steering construction of the new track from design to completion, Santa Pod's own project manager, Neale Saunders, was quietly determined to finish the job in style and, telling no one his plans, purchased the rights to run in the left-hand lane.
Drag racing is like cricket: rain stops play. With snow flurries continually moisturising the track surface, normal restrictions were suspended for this unique moment and the two drivers were allowed to take the green light and motor gingerly to the finish line to fulfil their ceremonial duty. Each was presented with a framed certificate to mark the occasion.
Magpas Air Ambulance doctor Scott Castell was on hand to receive a £500 cheque presented by Santa Pod. The same amount will be donated to The Air Ambulance Service.
The public track day event – known as a 'Run What Ya Brung' – had been planned as a low-key inauguration of the new track, but the bitter cold and wet prevented all but a handful of runs later in the day. A Run What Ya Brung is grass-roots motorsport at its most accessible, open to any driver or motorcyclist on presentation of a valid road licence and £35 for admission and signing-on. One doesn't need to own a supercar; most participants bring ordinary vehicles. All receive personal performance print-outs detailing elapsed times and terminal speeds. Visit www.rwyb.com for full rules and information.
Santa Pod's new concrete dragstrip is the product of a major building project. Construction began in November and involved a complete excavation beneath the Second World War runway that had underpinned several asphalt resurfacings carried out since the racetrack opened in 1966. Airfield historians will be pleased that the runway material has been recycled as hardcore supporting the new track. Laid with laser-measured precision, the surface will be the equal of the finest in America.
The new track will be subjected to its first heavy-duty, competitive action at Easter, when the Festival Of Power hosts the opening round of 2018's national drag racing championships for cars and motorcycles, together with the spectacular Jet Car Shootout. Along with some 250 teams in national competition, a trio of 300mph Top Fuel Dragsters is scheduled to limber up for the FIA European Championship's Round 1 in May. Information is available and tickets may be booked online at www.santapod.com.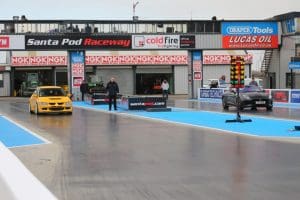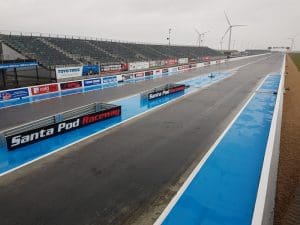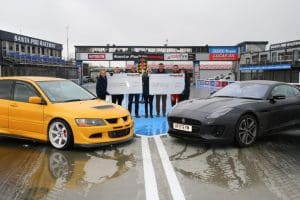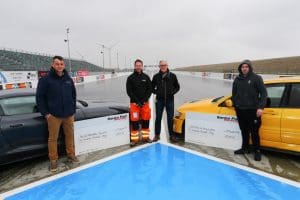 Enjoy more Classic American reading in the monthly magazine. Click here to subscribe.
Sell your Classic American car here.