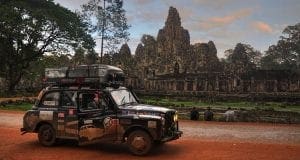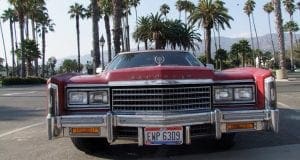 Do you have an amazing motoring dream… but don't have
the cash to make it happen? Perhaps it's a road trip you've always wanted to take, a record attempt, a vehicle restoration, a challenge, a charity project or something we can't
even imagine?
The Waiting is Over
Motor-Vision.co.uk and Performance Direct Insurance are proud to present the Motor-Vision Awards, a unique motoring awards scheme that offers cash sponsorship of up to £20,000 to motoring enthusiasts with ambitions. There's no catch. If your dream is big enough, we've got the cash to help you see it through.
Apply Now
So, what do you want to do on wheels? The weirder or more unusual the idea the better – we don't want anything irresponsible or dangerous – just original, achievable motoring ideas.
To enter, simply visit www.motor-vision.co.uk/latest-news/motor-vision-awards/ and send us your idea. It may be you only need £100 or the whole £20,000, just let us know. (We will create a short list of the best applications and our top four entrants will be invited to present their ideas to a celebrity motoring panel in London in September.) The closing date for applications of the first round of the Motor-Vision Awards powered by Performance Direct is 31st July 2017, so get your ideas in soon.
The Motor-Vision Awards – Our History
Originally made famous by Performance Direct Insurance as 'The Non Standard Awards', our past winners have set World Records for the longest taxi journey ever, driven a Cadillac across the USA, restored a Jenson Interceptor for a classic wedding day, taken a Skoda Rapid on a pilgrimage, raced two reasonably priced cars at the Nürburgring, restored Europe's first ever dragster and driven a Mini 1275GT around the world. Sound OK?! (You can read more about these and more winners at
www.motor-vision.co.uk). These diverse motoring projects were all proudly supported by Performance Direct insurance who are now powering the Motor-Vision Awards – the same great idea but bigger and better than ever!
Enjoy more Classic American reading in the monthly magazine. Click here to subscribe.
Sell your Classic American car here.